Game:
Hogwarts Legacy
Content Type:
Gaming Guides
---

Natsai Onai has asked to meet you in a small hamlet just south of Hogwarts. Since

Professor Fig asked that you tend to your friendships while he is away, now is the perfect time to visit her, and discuss recent events.
Quest Type: Main Story
Location: Lower Hogsfield, South Hogwarts Region, Highlands (map)
Requirements
Rewards

Other quests with actual rewards
---
To begin this quest, you'll need to head south of Hogwarts and into the hamlet of Lower Hogsfield. This quaint little place can be most easily reached by using fast travel from your map to get to Hogwarts Southern Entrance, then follow that road south. While you are traveling down, make sure to use

Revelio to find various ingredients on the side of the trail. Once there, you can meet with

Natty (or wait, if it is night) by pressing

/

.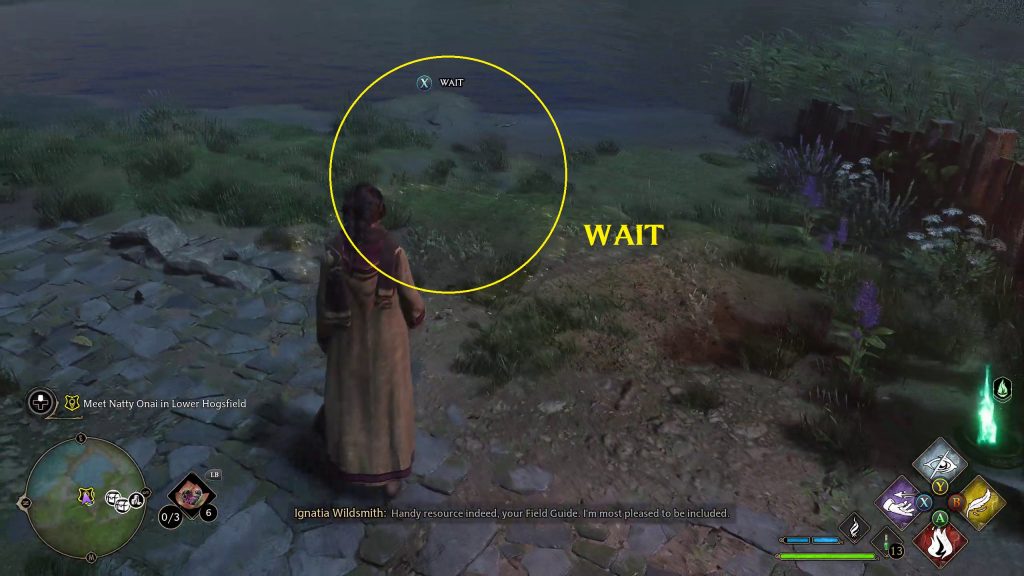 Natsai will have quite a bit to talk to you about. When the conversation is finished, the quest will end. But not so fast, because there are calls for help nearby! A few moments after you finish your conversation with Natsai, someone will call out across a pond from you. Going there begins The Trials of Merlin, which is a main quest, so you might as well!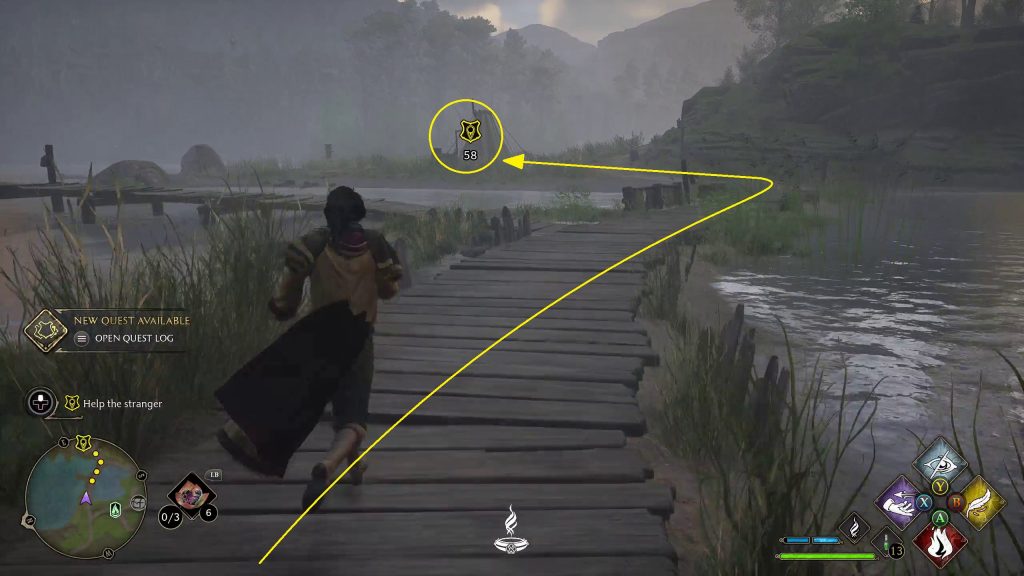 ---