Game:
Hogwarts Legacy
Content Type:
Gaming Guides
---
There are many mysteries around Hogwarts, but one of them has Lenora Everleigh stumped — there is a seemingly blank portrait that just appeared in Central Hall. In this walkthrough, we will take you through the secret to this puzzle, which will open the gateway to several more.
Quest Type: Side Quest
Location: Central Hall, Library Annex, Hogwarts Castle (map)
Prerequisites:
Rewards:
---
Talk to Lenora Everleigh
To start Like a Moth to a Frame, you will want to speak to Lenora Everleigh. She will be in the Central Hall, near the fountain, looking at a painting that appears to be black. Go up and talk to her with

/

.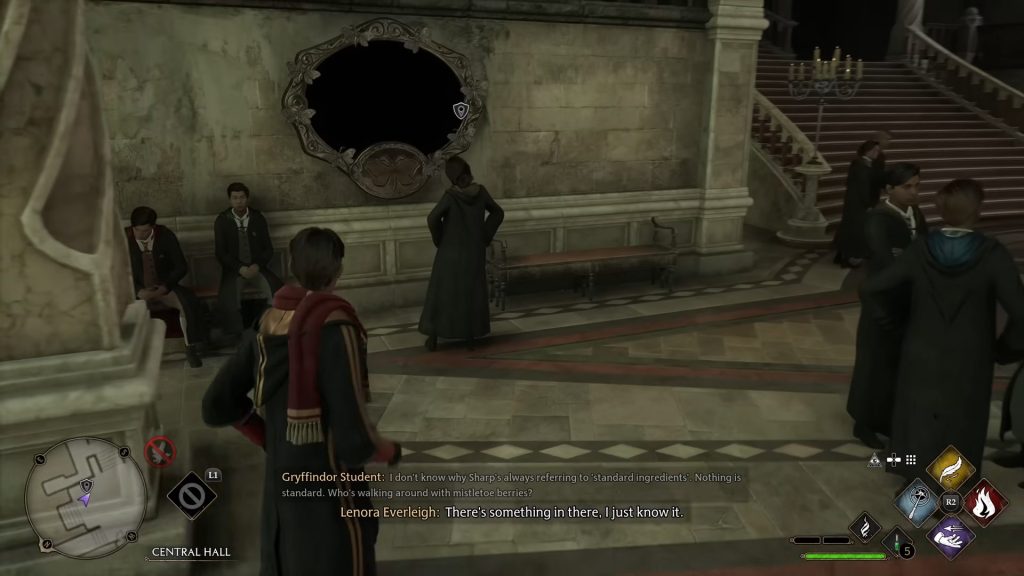 She will reveal that this portrait, and others, have recently appeared around Hogwarts, and that she isn't sure what to do with them. She will also tell you that casting

Lumos has an effect on the painting.
Discover the Painting's Secret
After the conversation, simply walk up to the painting and cast

Lumos. This will reveal a nearby location for you to find.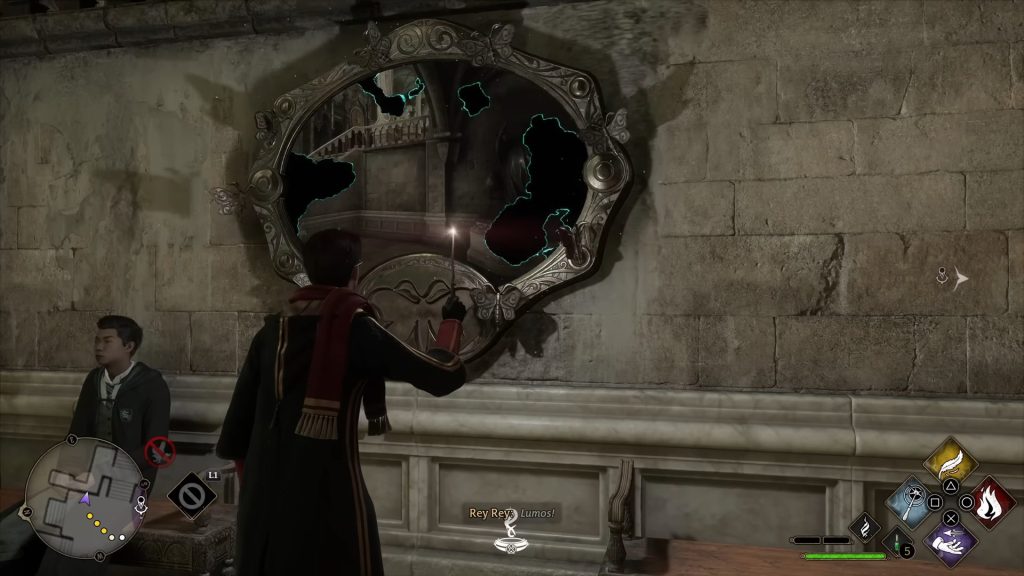 Find the Location Depicted in the Painting
The location in question is just down some stairs from where you are. Head right to the southwest end of the room, and then down some stairs, where you will come across a statue of Gregory the Smarmy (and an associated guide page, revealed with

Revelio) and — more importantly — a moth on the wall next to it.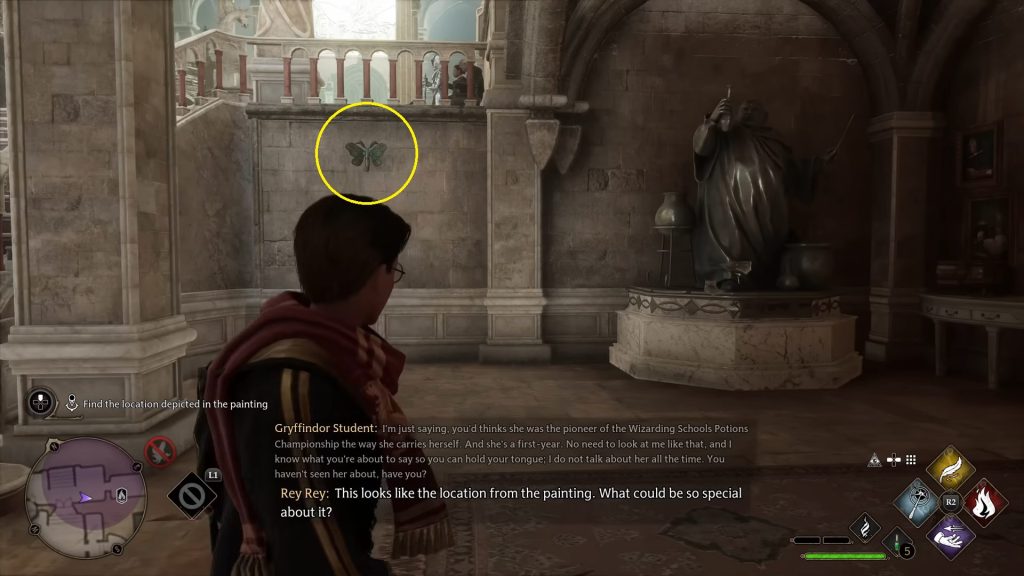 Once you find the moth, walk up to it and cast

Lumos again. The moth will swirl around your wand, letting you lead it where it needs to go.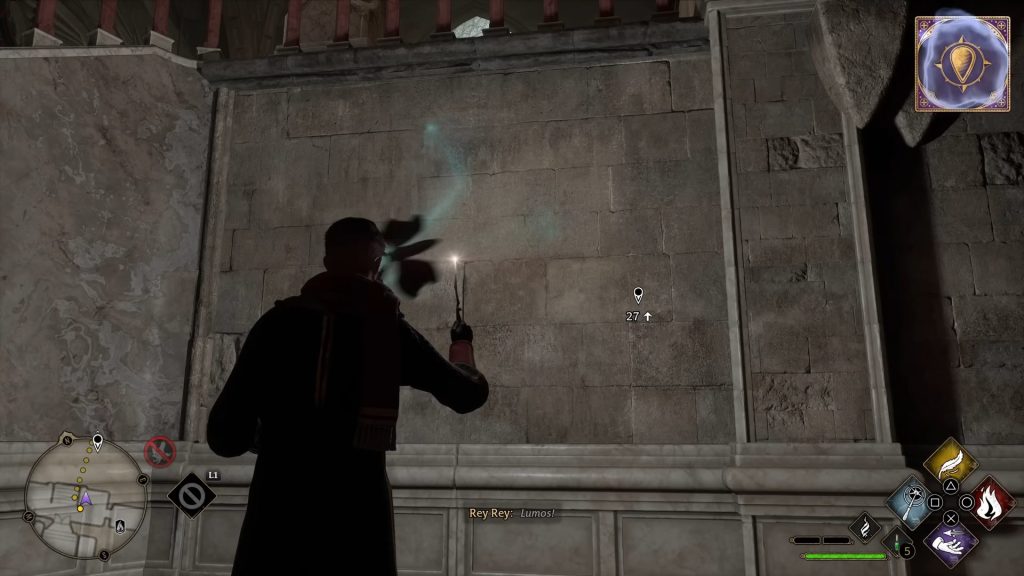 Return the Moth to the Painting
Once the moth is following your wand, go back up the stairs and to the painting (1). Once there, simply end

Lumos and the moth will nestle into its slot in the painting (2). After a brief animation, you will get a guide page.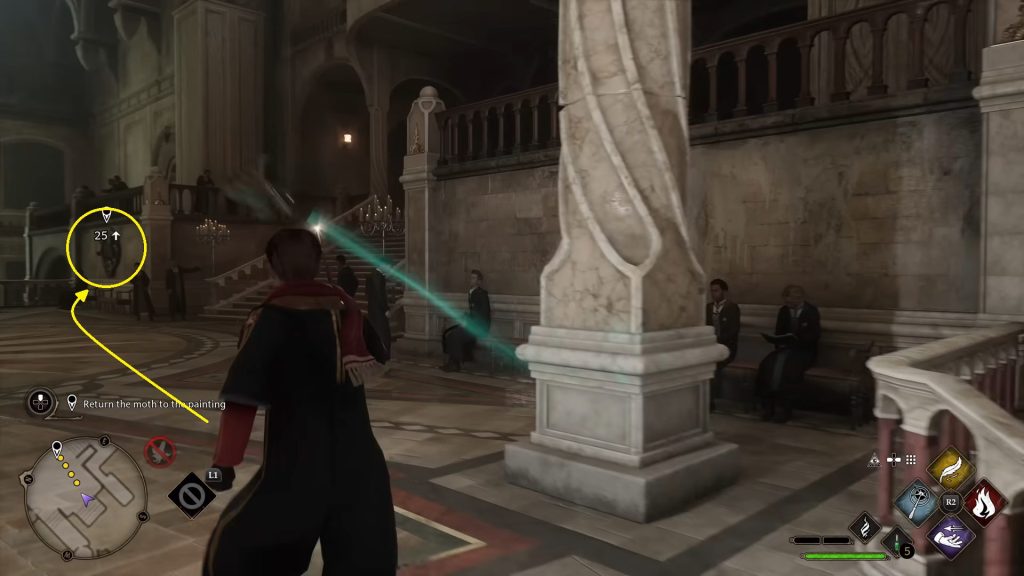 Talk to Lenora Everleigh
After returning the moth to the painting, you can report back to Lenora for your rewards. This will complete the quest, though there are more dark portraits to be found around Hogwarts yet…