Game:
Hogwarts Legacy
Content Type:
Gaming Guides
---
Carted Away is an optional quest in Hogwarts Legacy. Loyalists to Ranrok have stolen Arn's carts, which have all of his belongs and his supplies to run his shop. They took the carts back to their camp, and guarded them to prevent them from coming back to Arn. It will be up to you to make your way to their camp and free the carts from the Loyalists.
Quest Type: Side Quest
Location: Lower Hogsfield, east side of the hamlet (map)
Requirements
Rewards

180 XP
Goblin-Made Helmet Appearance
---
Talk to Arn
To start the quest Carted Away, you have to speak to Arn. To get to him, use the Lower Hogsfield Floo Flame, and go through the entrance right next to it. Immediately turn right and walk forward until you see Arn. Talking to him (with

/

) will begin Carted Away, where he will tell you his problem — Some of Ranrock's Loyalsits have stolen his carts and trapped them in their camp. You offer to attempt to free them for him.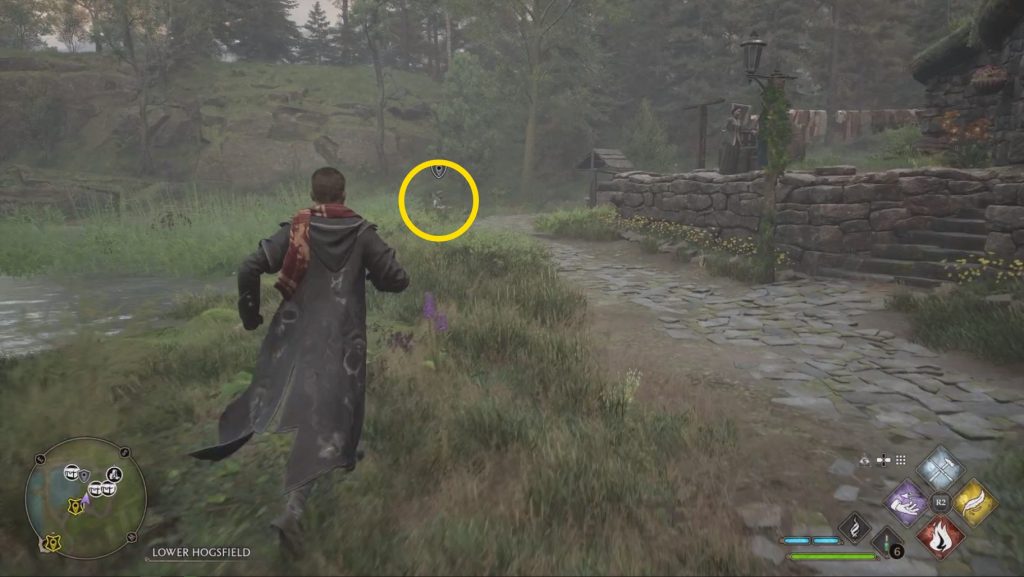 Find the Loyalist Camp
Reaching the goblin camp will take a bit of a walk. Leave Lower Hogsfield through the southern end, then continue down the path for a while — ignore any branches off the path. Once you reach a split, take the left path and continue forward. Once you reach another split, go left again, then continue until you reach a branch off to the right.
The camp will be here. The goal now will be to open the gate, which is just a little bit forward from the camp's entrance. There are two ways you can approach this: through stealth, or through combat.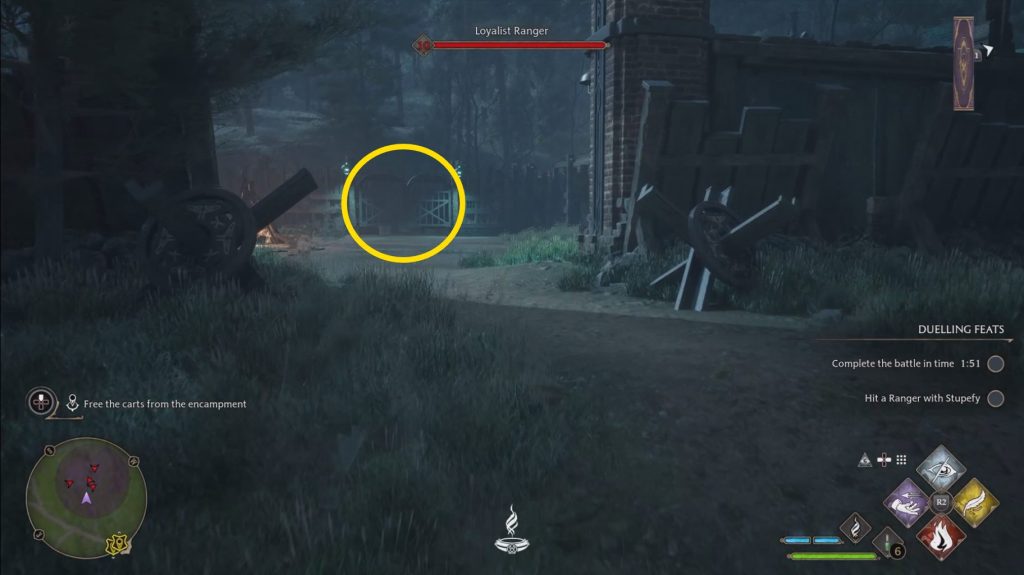 Talk to Arn
Return to Arn, who will be in the spot as when you started the quest. Talk to him to give him the great news about his carts.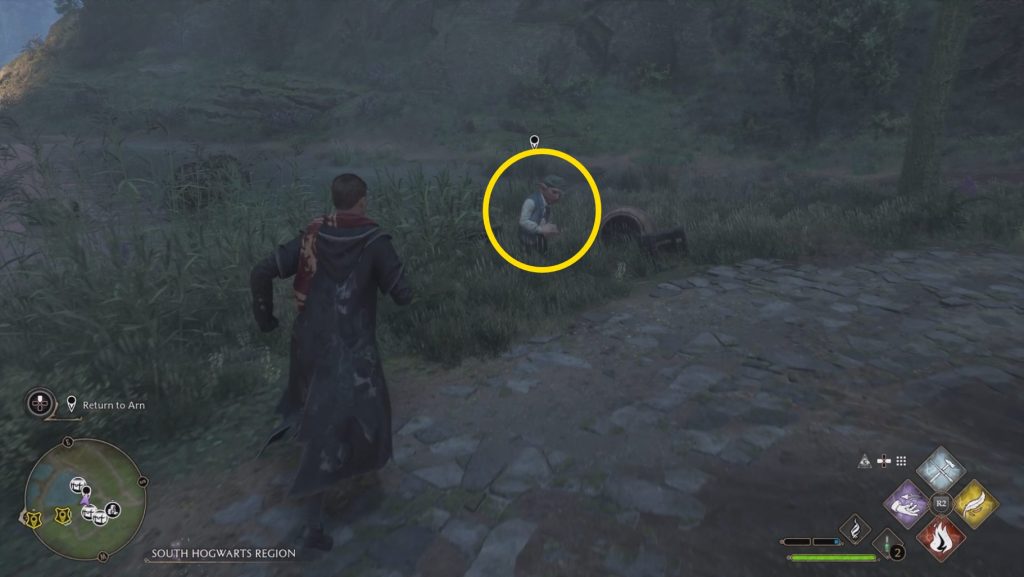 After speaking with him, you will have completed Carted Away, and have a brand new helmet to try on!
---