Game:
Hogwarts Legacy
Content Type:
Gaming Guides
Out of the three available companions in Hogwarts Legacy,

Poppy Sweeting is the one with the most compassionate nature, having love for all types of Magical Beasts. While Poppy is an extremely kind-hearted person, she has issues with showing the same type of compassion and empathy towards fellow humans, preferring instead the company of beasts.
In this guide, we will introduce you to Poppy Sweeting, where you can find her, the type of information she can share with you, and the list of quests that you can do to improve your relationship with her!
---
Poppy Sweeting Relationship Quests
Poppy Sweeting
Poppy Sweeting is very fond of magical creatures, but finds it harder to interact with fellow humans. Poppy is a fierce and determined activist, stopping at nothing, resorting to every possible tool she can think of to stop poaching activities around Hogwarts. Whether it be her Hippogriff, Highwing, or a mysterious species of endangered Snidgets, Poppy will stop at nothing to protect all magical beasts.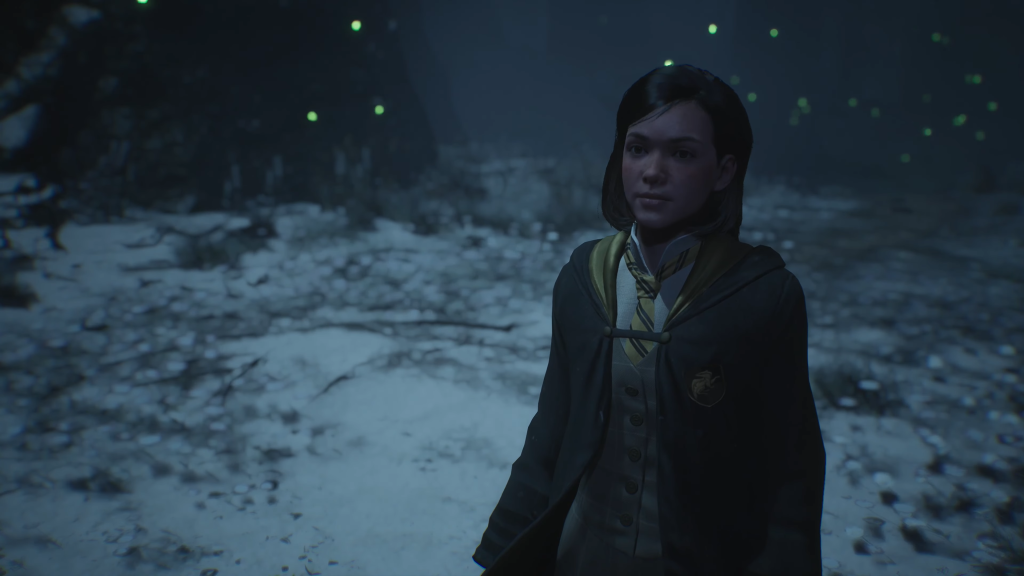 During our time with Poppy, we will encounter many fantastical creatures, including Dragons, Centaurs, and Golden Snidgets! Poppy has extensive knowledge about all manner of magical creatures, being proficient enough to teach us how to take care of them in detail.
Further down the line in her relationship quests we will also learn about her family's past and the harsh, trying events she has been through, revealing quite a shocking secret about her family.
Where to Meet Poppy Sweeting
Out of the three companions, you will meet

Poppy Sweeting last, much later in the game than either Natsai Onai or Sebastien Sallow. More specifically, you will meet her during your Beasts Class, a Main Story quest taking place in the Fall. She will help you out during the class, giving you a crash course about Puffskins and how to properly take care of other Magical Beasts.
Spells, Tools & Knowledge

Poppy Sweeting will share a unique type of knowledge with you –that related to Magical Beasts. She will comment on a variety of Bests in great detail and offer insights about their natural habitats and how to take care of them.
Poppy Sweeting will grant you a special interaction with a dragon during Fire and Vice.
She will also introduce you to her mighty Hippogriff, Highwing.
Poppy Sweeting will share her knowledge about Snidgets, Centaurs, and many other Magical Beasts.
She will also share her extensive knowledge about the Poachers. She sure seems to know a lot about them…