Game:
Hogwarts Legacy
Content Type:
Gaming Guides
---
This walkthrough of the Main Story quest "The Headmistress Speaks", is a brief one — all you have to do for this quest is make your way to the Map Chamber and speak to the portrait of former headmistress and Keeper Niamh Fitzgerald.
Quest Type: Main Story
Location: Map Chamber, Hogwarts Castle (map)
Requirements
Rewards
---
Speak to the portrait of Professor Niamh Fitzgerald in the Map Chamber
The easiest way to reach the Map Chamber is by opening the Map of Hogwarts, and then selecting Secret Rooms (1). Then you can fast travel to the Map Chamber via Floo Flame (2).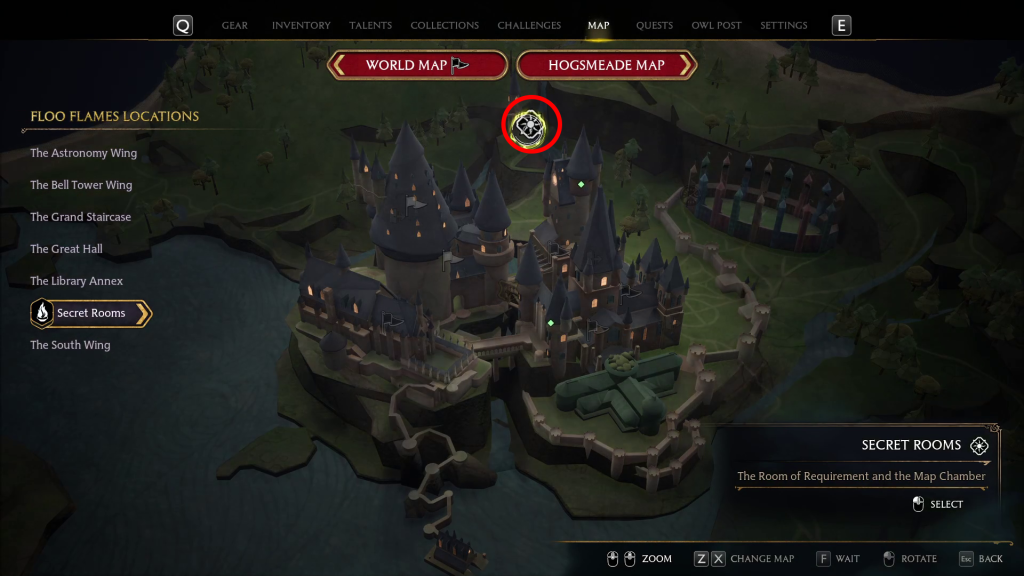 You'll find yourself in the hallway that leads to the chamber — go straight (south-southwest) through the door, then down the stairs and to the portrait (1). Once you're close enough, you'll be able to press

/

to speak with Professor Fitzgerald's portrait (2).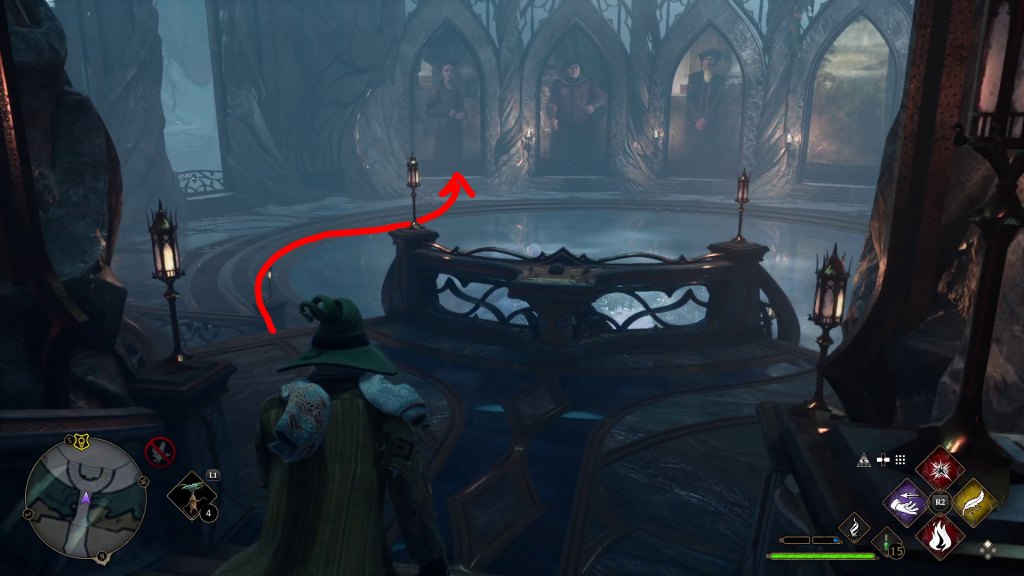 After the conversation ends, you'll be done with the quest! Wait a moment, and the next quest in the series should unlock (The Polyjuice Plot). Now you've got to figure out how to get into the Headmaster's office. Professor Fig should be able to help you, and the name of the next quest gives a hint as to how…
---