Game:
Hogwarts Legacy
Content Type:
Gaming Guides
---
Summoner's Court: Match 4 is an optional quest in Hogwarts Legacy. A new opponent is waiting for you to play a round of Summoner's Court. Will you accept the challenge?
Quest Type: Side Quest
Location: Hogwarts Grounds, Summoner's Court area (map)
Requirements
Rewards
Talk to Charlotte Morisson
To start the quest, you will need to speak to Charlotte Morisson. To reach her, go to the Flying Class Lawn Floo Flame, and she will be just north from there. Talking to her (with

/

) will begin Summoner's Court: Match 4, where she will challenge you to a match.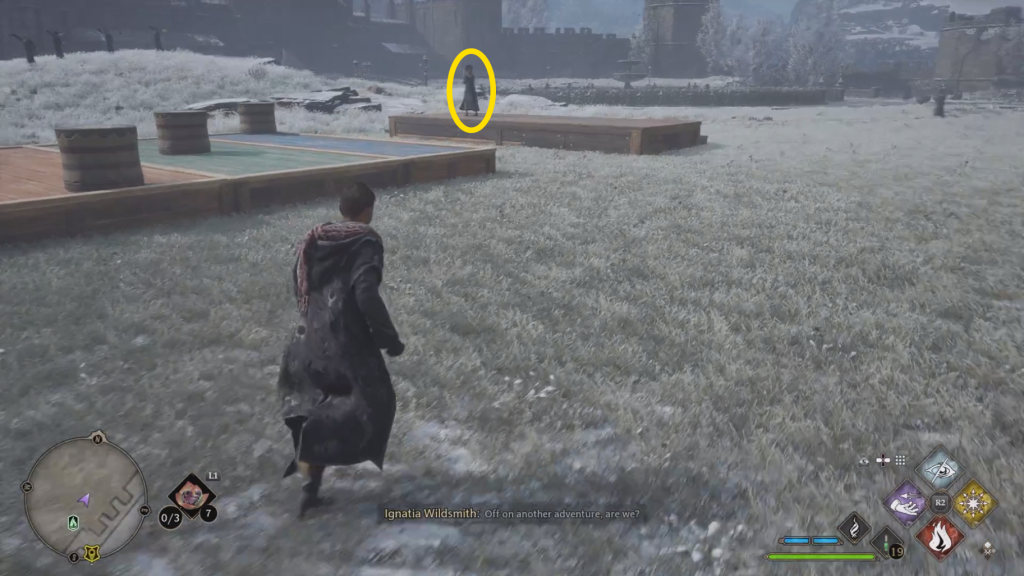 Win the Summoner's Court Match
The process will be about the same as with the first three matches you did. This time, however, there are two obstacles to deal with — the vortexes from Summoner's Court: Match 2, with the pillars from Summoner's Court: Match 1 positioned in the middle of them. This match will be harder than the others, because the vortexes can easily drag your ball into a pillar and screw up the position if you're not careful, and Charlotte is fairly decent at avoiding these obstacles.
Positioning and where you cast

Accio will be key to winning the match, with the ball on the far right being especially tricky. Stand slightly right from the left ball (image 1), a bit left from the middle one (image 2), and a bit left of the right ball (image 3). For the left and middle balls, release

Accio around halfway through the yellow section, while the right one should be released just a little beforehand.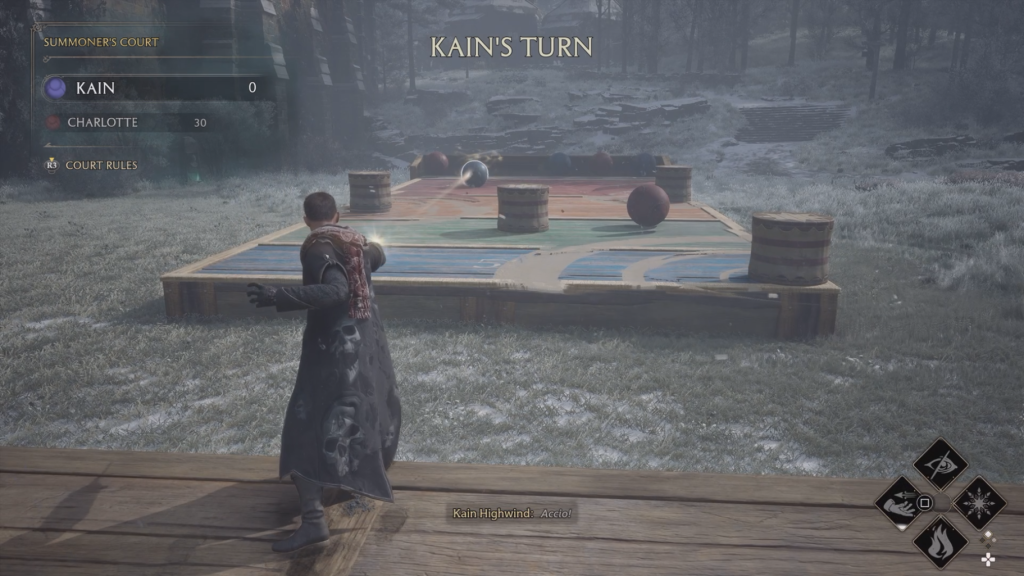 Completing the Quest
Once you win the match, you will automatically start talking to Charlotte. After the conversation is over, you will have completed Summoner's Court: Match 4, and be ready for the final challenger!
---