Game:
Hogwarts Legacy
Content Type:
Gaming Guides
---
Follow the Butterflies is an optional quest in Hogwarts Legacy. Clementine Willardsey noticed that a group of butterflies hang around near the edge of the Forbidden Forest, and will fly into it when she approaches them. She desperately wants to know where the butterflies go, but after being told many stories about the horrors in the Forest during her time at Hogwarts, she has an irrational fear of going in there herself. It's up to you to help sate her curiosity.
Quest Type: Side Quest
Location: The Three Broomsticks, Hogsmeade (map)
Requirements
Rewards

180 XP
Flower Box Conjuration
Talk to Clementine Willardsey
To start the quest Follow the Butterflies, you have to talk to Clementine Willardsey. To reach her, use any Floo Flame in Hogsmeade, and go into the main entrance of The Three Broomsticks (1). Walk just past the bar, and she will be on your left (1). Talking to her (with

/

) will begin Follow the Butterflies, and she will ask for your help — she wants you to follow a group of butterflies into the Forbidden Forest, and see where they lead you.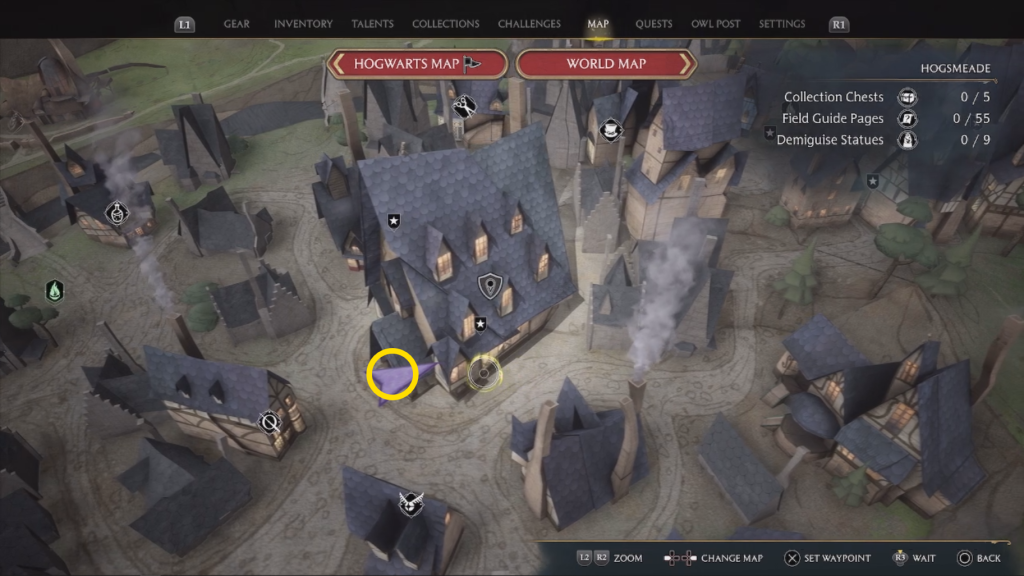 Finding and Following the Butterflies
To find the butterflies, simply use the Forbidden Forest Floo Flame and enter the Forest. Equip

Disillusionment as one of your spells to avoid unwanted attention later, then walk down the path briefly, and you will see them right in front of you.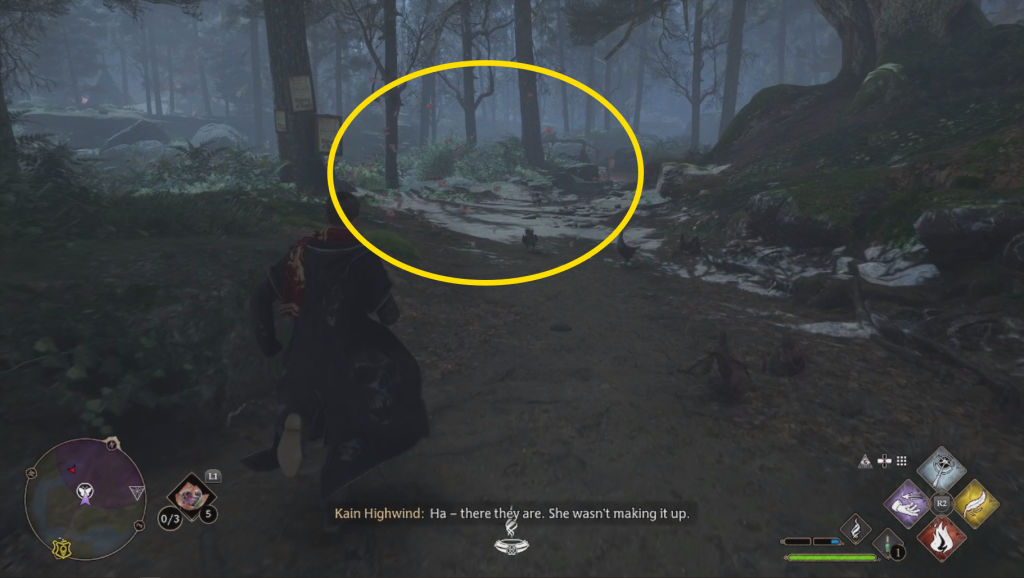 Once you find them, you will simply need to follow them and not lose track. There is a chance that a creature such as a Great Spined Dugbog will be near the butterflies' path, so don't let them spot you and cause a distraction —

Disillusionment will be helpful in avoiding them. Eventually they will lead you to a chest, which will contain a random Conjuration for your Room of Requirement. Once you opened the chest, you are free to leave.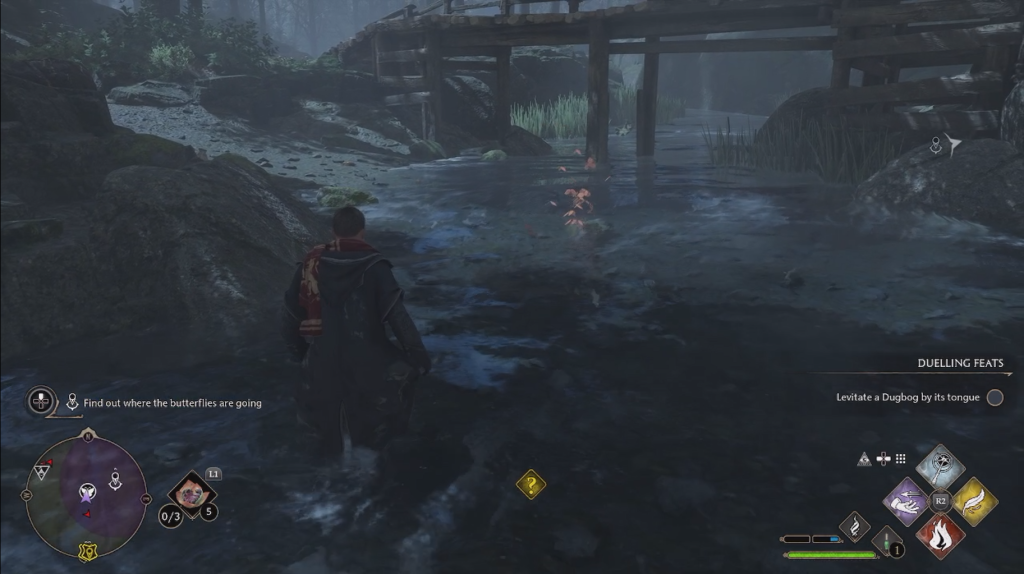 Talk to Clementine
Return to Clementine, who will be in the same spot as when you started the quest. Talk to her to tell her your findings in the Forest.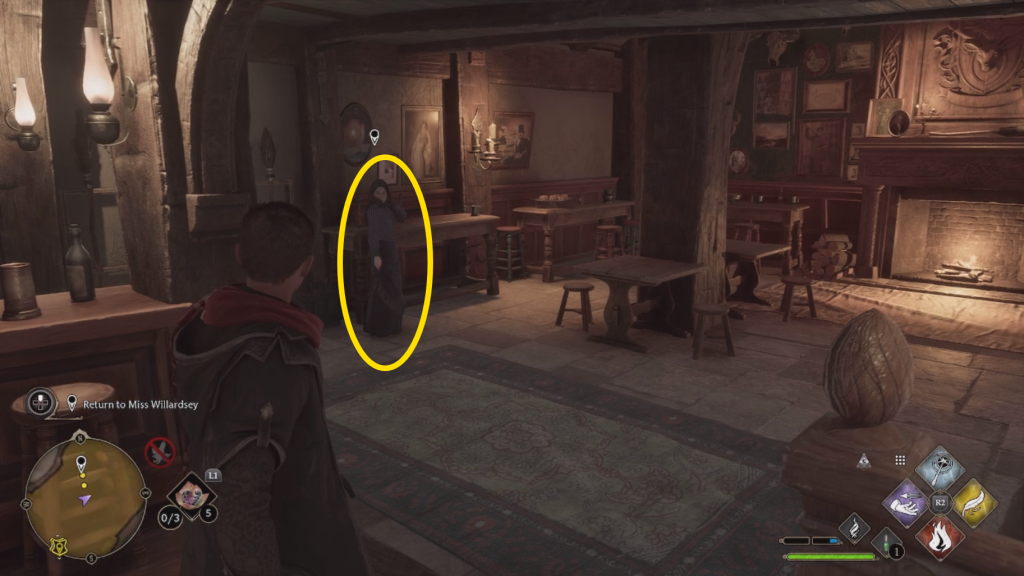 After speaking with her, you will have completed Follow the Butterflies, and will have a couple of new Conjurations for your Room of Requirement!
---