Game:
Hogwarts Legacy
Content Type:
Gaming Guides
---
Sebastian thinks it would be for the best if he continues on the quest without Solomon knowing, and has organized a secret meeting with him, Anne, and you. It's time to see how things escalate.
---
Meet Sebastian and Anne Outside Feldcroft
To complete In the Shadow of Hope, you just need to go to the place just outside of Feldcroft where Sebastian told you to meet him and Anne. When you get there, they will be talking, and you will have to wait for them to finish. Once Anne finishes speaking and walks away, you can speak to Sebastian with

/

.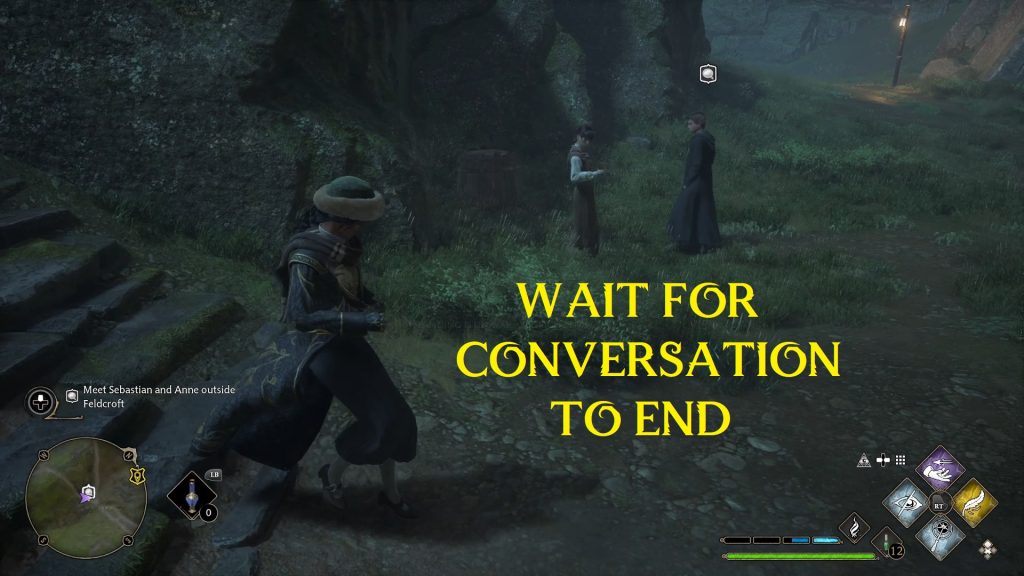 He will tell you his plan to unite with you, Anne, and Ominis by the entrance to the Catacomb, so that he can use the relic to cure Anne. After the conversation finishes, you will automatically complete In the Shadow of Hope.
---