Game:
Hogwarts Legacy
Content Type:
Gaming Guides
---
Betty Bugbrooke's unicorn has gone missing after defending her from a wolf attack. She needs someone to find her precious friend, and she doesn't have a minimap that shows were every beast resides, so she needs you to find and rescue her unicorn.
Quest Type: Side Quest
Location: Hogsmeade Square, Hogsmeade (map)
Requirements
Rewards

180 XP
Hazel the Unicorn
Conjuration Recipe
---
Speak with the Woman in Hogsmeade Square
To begin The Unique Unicorn, you'll need to speak with Betty Bugbrooke, who is pacing around Hogsmeade Square. Speak to her with

/

.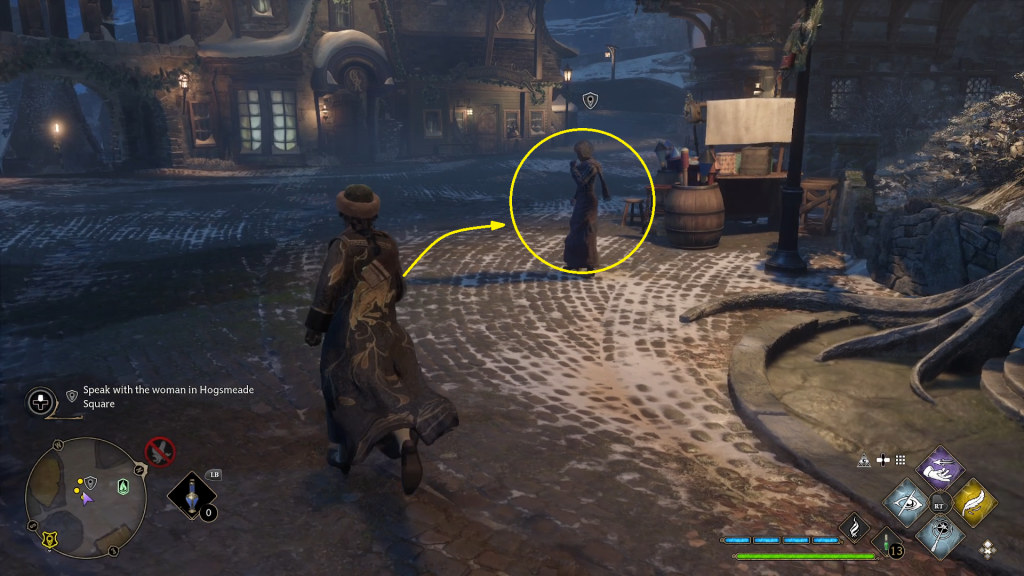 She will tell you about her missing unicorn friend, Hazel, who ran off into the Forbidden Forest after being injured while defending Betty from wolves. She will then ask you to go find her and make sure she is alright.
Find the Unicorn Den
Once you finish talking with Betty, you'll want to head to the new marker on your map, which is located at a Unicorn Beast Den. The fastest way to get here is to Floo Flame to Upper Hogsfield, and then to take your broom toward the

Unicorn Den at the edge of the Forbidden Forest.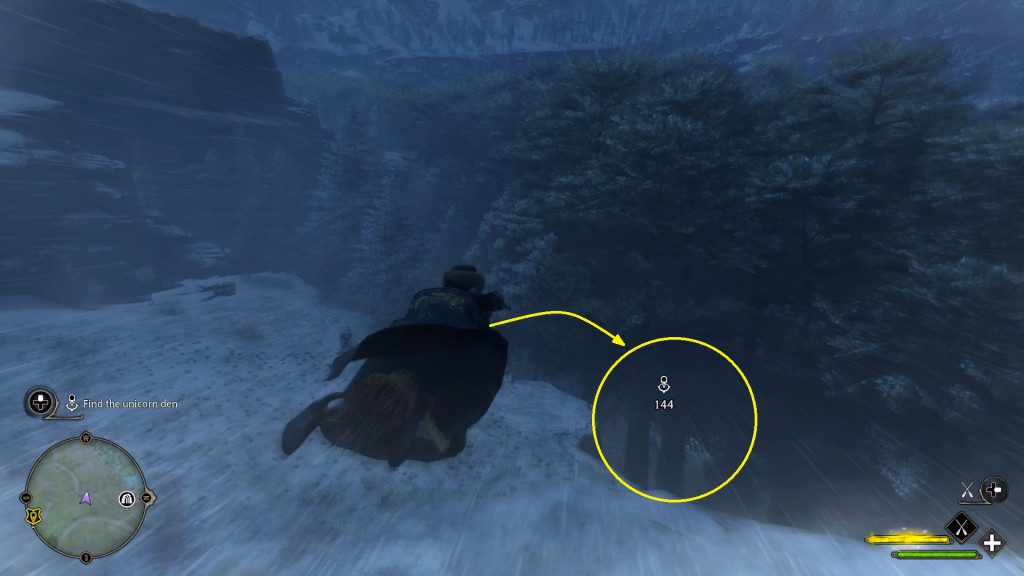 Find and Rescue Hazel the Unicorn
Once you get to the Den and land, the best thing to do is cast

Disillusionment. Look around for the Unicorn with the nametag "Hazel the Unicorn," and when you find her, get as close as you can to her using disillusionment and cast

Glacius, which will freeze her for the longest amount of time (since

Unicorns are difficult to nab). Once you cast Glacius, then you should be able to nab Hazels using the

Nab-Sack, which will take 6 button prompts to achieve.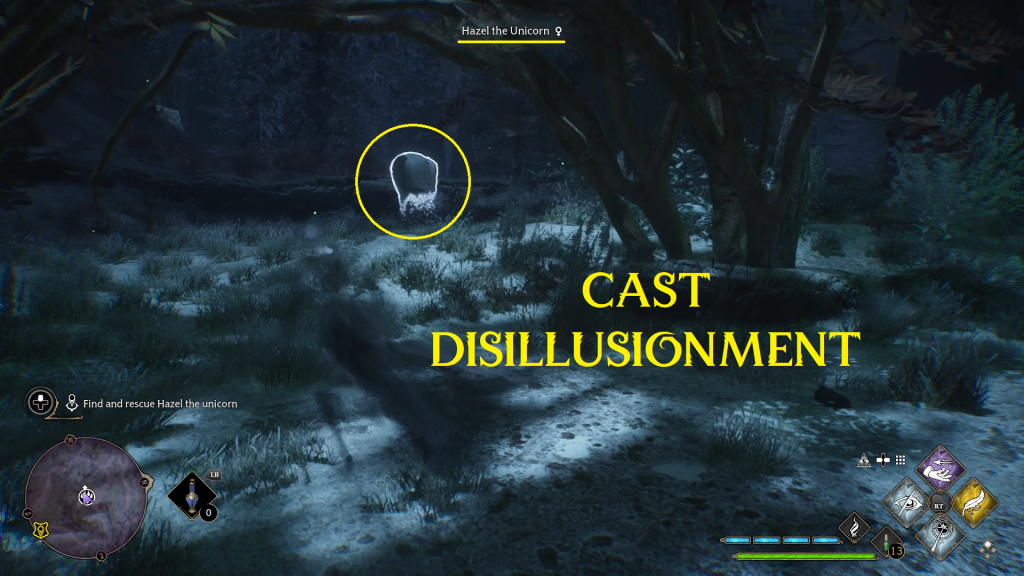 Tell Mrs. Bugbrooke that her Unicorn is Safe
Now safely in your possession, you can return to Betty Bugbrooke in Hogsmeade Square and let her know the good news.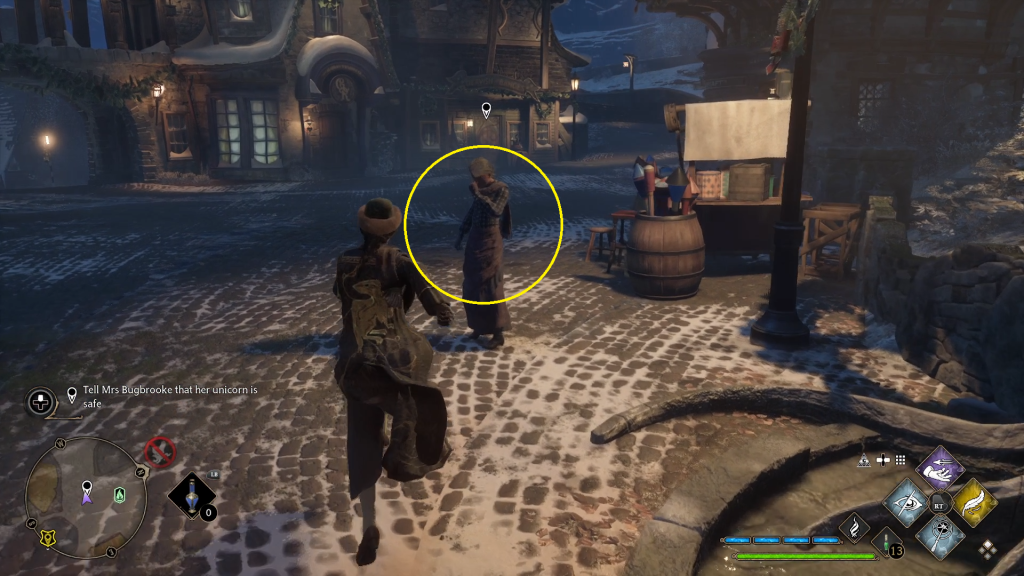 After a brief conversation in which Betty thanks you for rescuing Hazel and agrees to let you keep her safe in your Vivarium, the conversation will end and you will complete the quest. Hazel the Unicorn will remain in your inventory, allowing you to deposit her in the Vivarium on your next visit.
---