Game:
Hogwarts Legacy
Content Type:
Gaming Guides
---
Summoner's Court: Match 5 is an optional quest in Hogwarts Legacy. Your final Summoner's Court opponent is ready to challenge you to a match. Will you accept the challenge and attempt to become the champion?
Speak to Professor Ronen
To start this quest, you need to speak to

Professor Ronen. To reach him, go to the Flying Class Lawn Floo Flame, and he will be just north from there. Talking to him (with

/

) will begin Summoner's Court: Match 5, where he will challenge you to a match.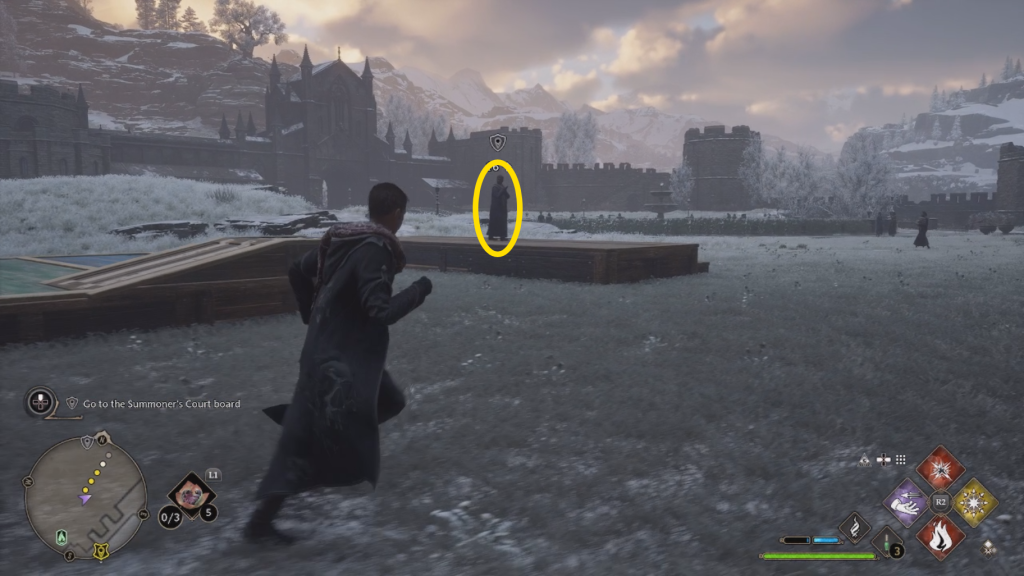 Win the Summoner's Court Match
The goal will be the same as with all the previous Summoner's Court quests. For the final challenge, you will have to deal with all three obstacles that you've seen previously — a vortex on the two corners at the end of the board, a ramp on both sides, and two pillars positioned roughly in the center. Just like in Summoner's Court: Match 3, if you land a ball on top of a ramp, you will gain 100 points.
The key to winning this match is the left ball — if you get it on top of the left ramp, you are basically guaranteed to win. This is because Ronen will always overshoot his left ball and get 0 points, and undershoot his right one to get only 10 points. This means there will be no way he can catch up if you get 100 points.
Make sure you wait until he pulls his left ball before you pull yours, or he will likely knock yours out and remove all your points. When you cast

Accio on it, wait until just before it reaches the green section to release the spell, so it will be fast enough for the vortex to not derail it off the board.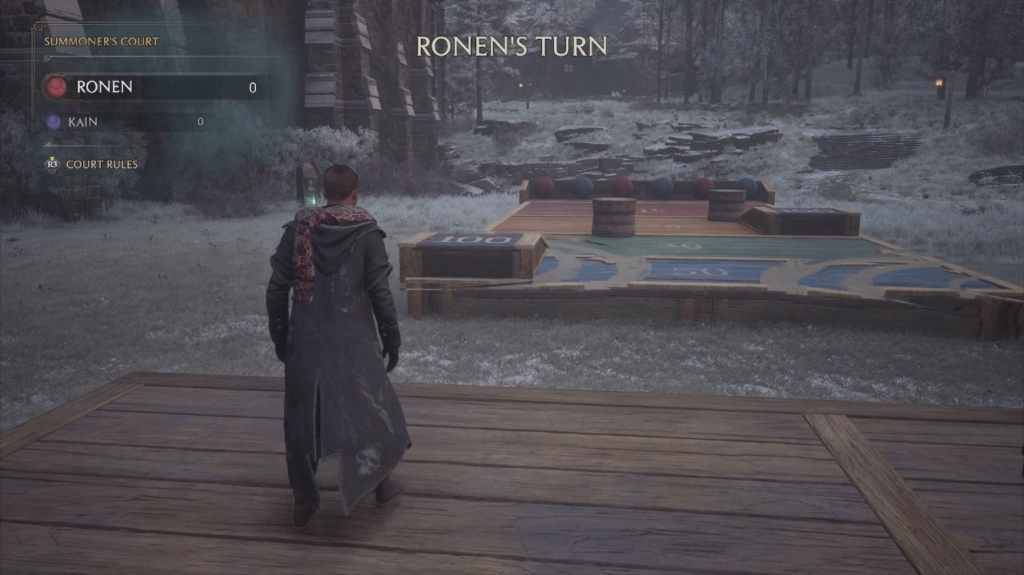 Completing the Quest
Once you win the match, you will automatically start talking to

Professor Ronen, where he will crown you the new champion. After the conversation is over, you will have completed Summoner's Court: Match 5, and have some

Champion Gloves to try on!
---