Game:
Hogwarts Legacy
Content Type:
Gaming Guides
---

Professor Fig is back, and you've got a lot to fill him in on. First and foremost, he needs to see the Map Chamber you found in the last mission. And, since the portrait of Percival Rackham asked you to come back with the book you got from the Restricted Section, now is the perfect opportunity. Maybe it'll unravel more of this mystery…
Quest Type: Main Story
Location: Professor Fig's Office, Astronomy Tower, Hogwarts Castle (map)
Requirements
Rewards
---
Report to Professor Fig
To start The Map Chamber, you'll need to speak to

Professor Fig in his office (

/

). He will have returned from his trip to London, so you'll need to get him up to speed.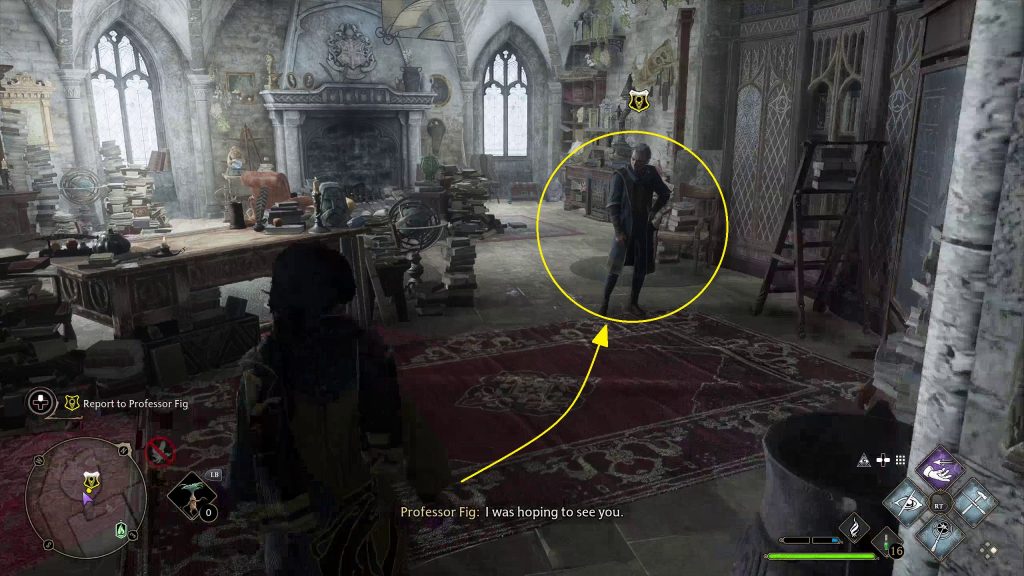 Enter the Map Chamber
After you talk to

Professor Fig, he and you will head to the map chamber. Luckily, you'll be brought there instantly. From there, just follow your minimap or charmed compass down the spiral stairs and through the door to the map chamber, where another cutscene will play.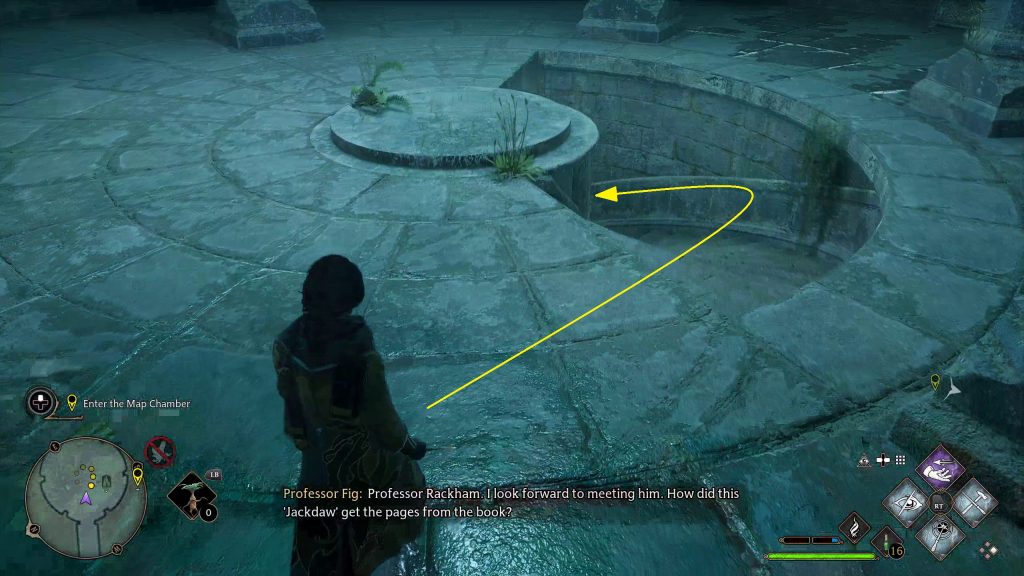 Speak to the Portrait of Professor Rackham
After the next cutscene, which will reveal the reason why the Map Chamber is called the Map Chamber (and also lead you to your next destination), you'll simply need to walk toward Percival Rackham's portrait, next to

Professor Fig. A cutscene will trigger automatically, explaining in detail what you'll need to do next.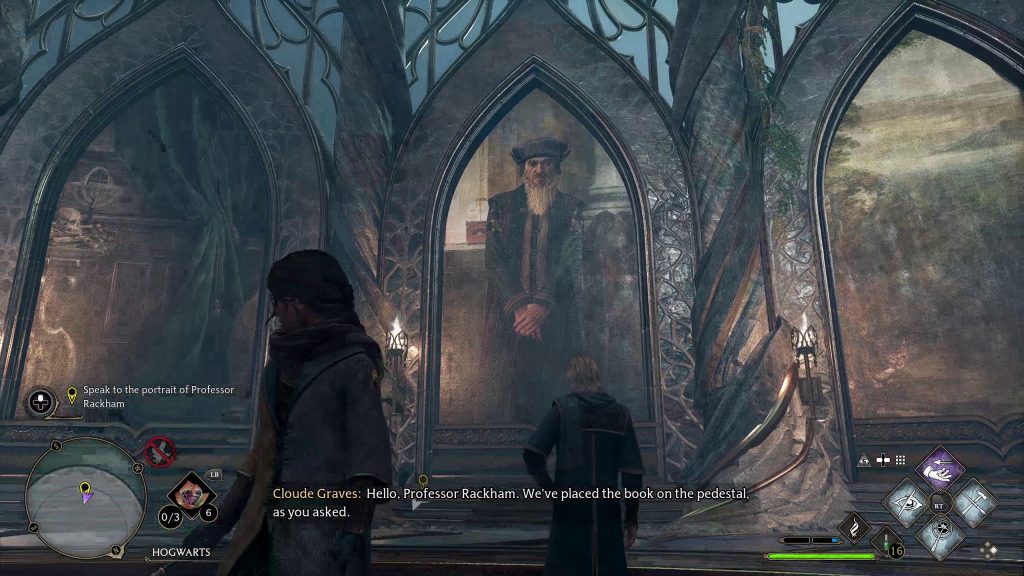 Professor Rackham will tell you to head to a tower north of Hogwarts, where his first trial awaits.

Professor Fig agrees to meet you there, so you can solve this mystery together.
---