Game:
Hogwarts Legacy
Content Type:
Gaming Guides
---
Grief and Vengeance is the fourth Relationship Quest for

Natsai Onai. It's been a while since you saved Natty from Theophilus Harlow's group. You should go see how she's holding up.
Speak to Natsai Onai
To begin Grief and Vengeance, you must speak with

Natsai Onai. Use the Great Hall Floo Flame, and she will be southeast from there. Talking with her (with

/

) will begin (and end) Grief and Vengeance.
Talking with her, you will learn about some of the results of your previous quest. You will also learn exactly what happened to her father.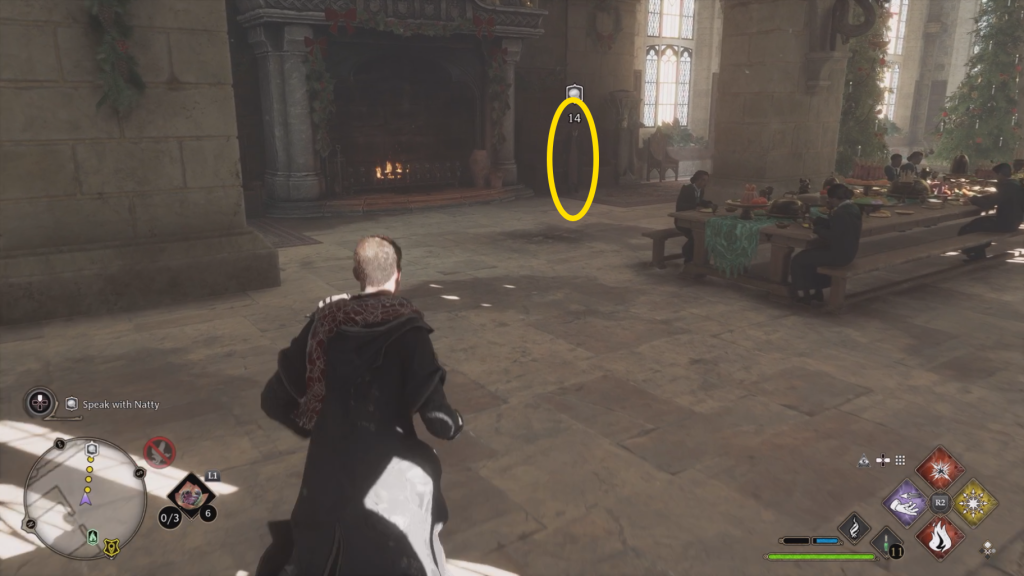 After you speak with her, that's it — the quest is over. Just like with Mum's the Word, you will get no rewards or notification that the quest is complete. But rest assured that it's done, and you will be ready for the next step when

Natsai is.
---