Game:
Hogwarts Legacy
Content Type:
Gaming Guides
---
Now that you've got the pattern drawn by the mooncalves in the presence of the Moonstone, you can take it to Dorran so that he can help you find where the Golden Snidgets are located.
Quest Type: Relationship Quest
Location: Forbidden Forest, Highlands (map)
Requirements
Rewards
---
Meet Poppy in the Forbidden Forest
In order to start (and complete) It's in the Stars, you'll need to meet with

Poppy and Dorran in the Forbidden Forest. When you approach them in the forest, they will be finishing a conversation. Once they are done, you can speak to Dorran with

/

.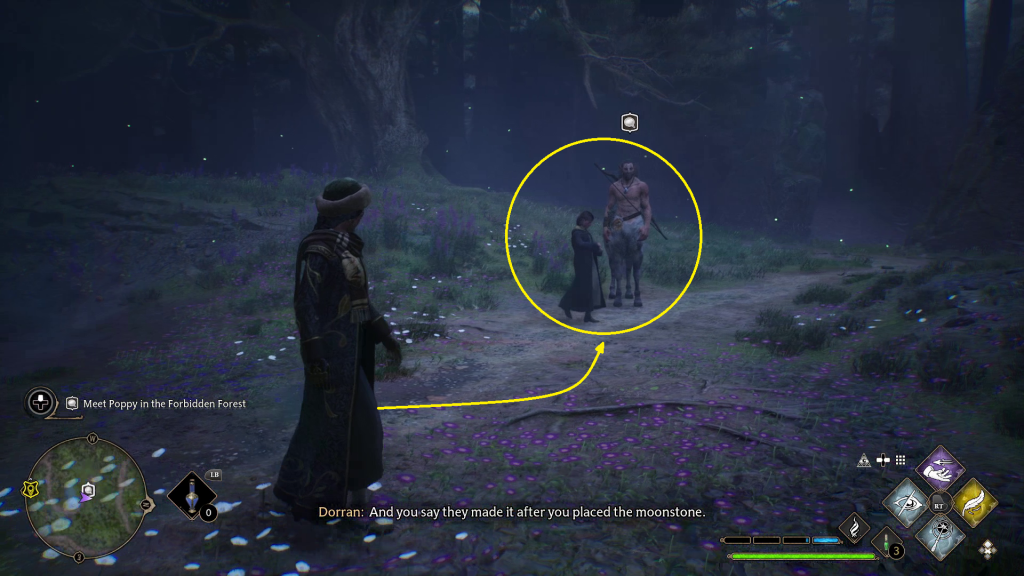 This will bring you into a conversation, where Dorran will let you know where you'll be able to find the Golden Snidgets, based on the information you've gathered so far. Once the dialog is over, you will have completed It's in the Stars, though you might not get a "Quest Completed" pop-up.
---