Game:
Hogwarts Legacy
Content Type:
Gaming Guides
---
Summoner's Court: Match 2 is an optional, but fun little quest in Hogwarts Legacy, and a sequel to Summoner's Court: Match 1. A new opponent is waiting for you to play a round of Summoner's Court. Will you accept the challenge?
Quest Type: Side Quest
Location: Hogwarts Grounds, Summoner's Court area (map)
Requirements
Talk to Samantha Dale
To start the quest, you need to speak with Samantha Dale. To reach her, go to the Bell Tower Courtyard Floo Flame and go outside. Immediately turn left, and she will be standing on the Summoner's Court platform. Talking to her (with

/

) will begin Summoner's Court: Match 2, where she will challenge you to a match.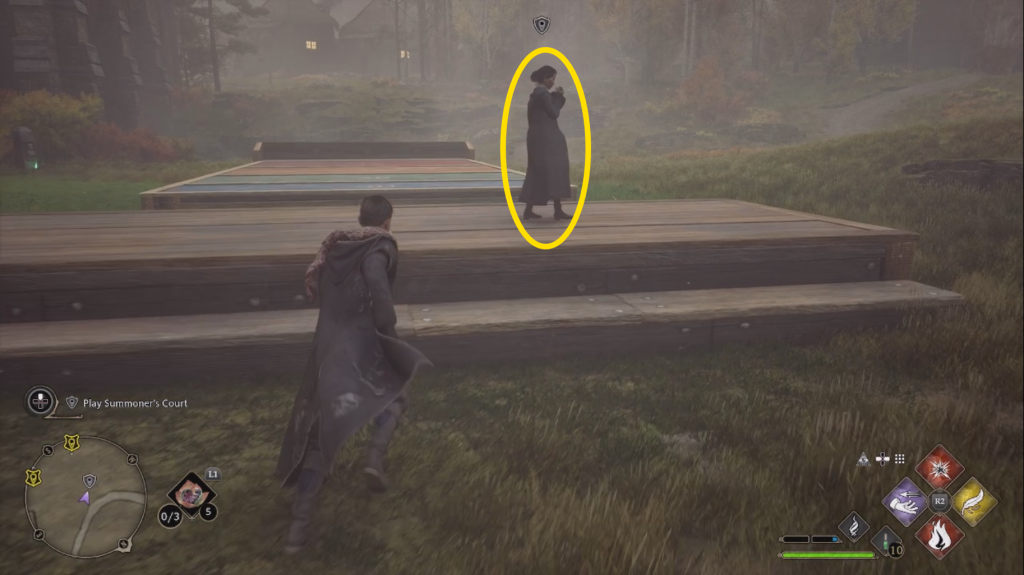 Win the Summoner's Court Match
The process will be almost the exact same as with Summoner's Court: Match 1, with one major difference — instead of pillars being spread throughout the court, there are now two clear vortexes along it. If the ball rolls over it, it will be pulled towards the center, causing it to turn.
This match can actually be easier than the one in Summoner's Court: Match 1. The lack of pillars gives you more clear openings to cast

Accio on your balls, and Samantha seems to have a hard time dealing with the vortexes. When it's your turn, don't pull your ball towards the center of the vortex, and its effects will be mostly negligible. Just like before, release

Accio when the ball is around halfway through the yellow section to have it stop in the blue section.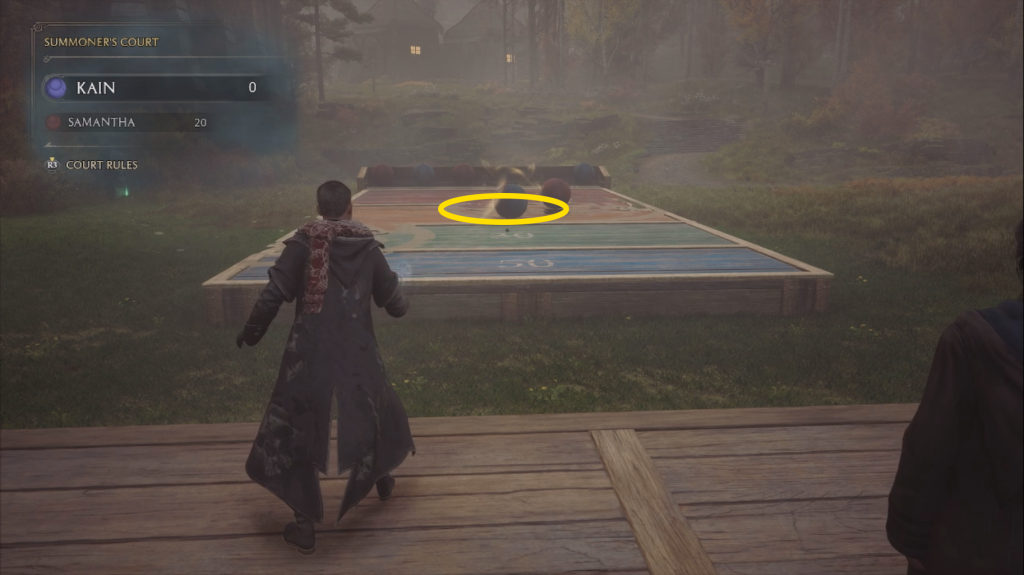 Completing the Quest
Once you win the match, you will automatically start talking to Samantha. After the conversation is over, you will have completed Summoner's Court: Match 2, and be ready for your next challenger!
---