Game:
Hogwarts Legacy
Content Type:
Gaming Guides
---
Daedalian Keys are flying keys found throughout Hogwarts itself, which must be chased and put back in their locked cabinets in order to unlock 16 House Tokens, which you will be able to use to unlock your house chest for both a unique, house-themed appearance item (widely considered to be one of the best looking in the game), and the completion of the quest The Daedalian Keys.
What are Daedalian Keys and House Tokens?
Daedalian Keys appear after starting the side quest The Daedalian Keys. They are flying keys that retreat to cabinets. When you approach them near a cabinet, you can smack them into keyholes. Inside each cabinet are House Tokens. One of these is only available get

Alohomora in the Caretaker's Lunar Lament, preventing you from collecting all 16 Tokens or completing The Daedalian Keys until then.
How to Start Collecting Daedalian Keys and House Tokens
The Daedalian Keys will not begin flying around Hogwarts until you speak to Nellie in the Transfiguration Courtyard to begin the quest The Daedalian Keys (How fitting), which will become available to you after you complete Welcome to Hogsmeade. She will tell you about the Daedalian Keys, and mention that she knows one is in the Astronomy Tower.
After you collect its House Token (See Key #1 below), head to your Common Room and insert the token in your House Chest, which will be near the entrance to your Common Room. Finally, return to Nellie to report the results of your findings, and once you finish that conversation, the Daedalian Keys around Hogwarts will be available.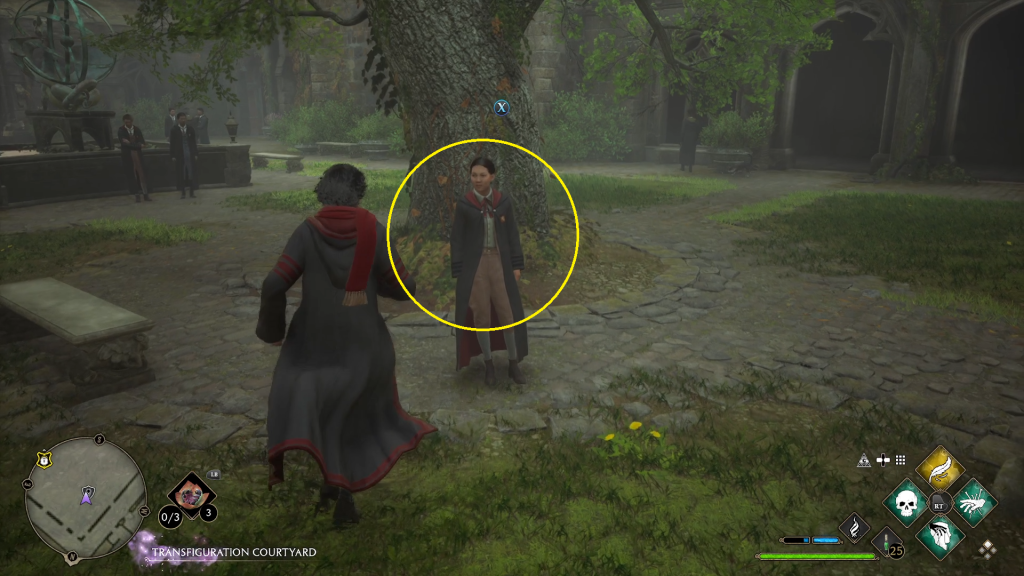 Daedalian Keys Locations
How to Unlock the Cabinets and House Tokens
To unlock the house cabinets after chasing a key back to them (any key approached will automatically make its way to its cabinet), you will need to slap the key into the keyhole. To do so, you'll need to activate the minigame, and then wait. Eventually, the key will quickly fly across the cabinet and over the keyhole; you'll need to slap it with

/

as it does. The timing of this is very precise (even moreso at higher levels), but if you are able to hit the key right as it passes above the keyhole, it will unlock the cabinet and give you a House Token.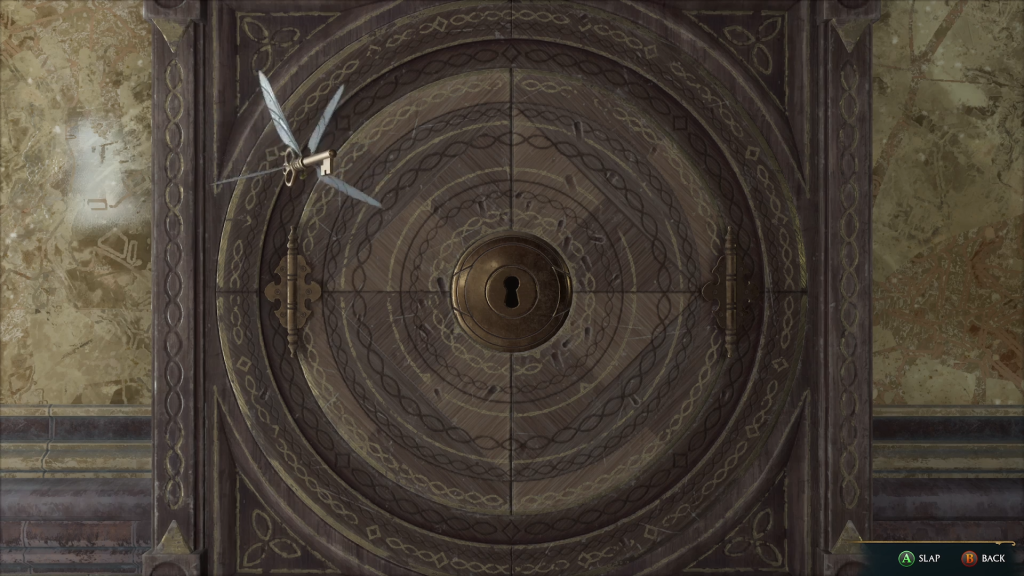 One thing to keep in mind that is the key will give off a slight audio clue whenever it moves, though this does not always mean it will move across the keyhole. Still, using this audio cue can help you know when to ready up in case it does.
How to Use House Tokens
Whenever you get a House Token, you can repeat the process at the beginning of The Daedaelian Keys and head back to your Common Room in order to insert the Token into your House Chest. The Chest has slots for 16 House Tokens, and will open once you insert all 16. This unlocks both the House Relic Robes collection (which, in our opinion, are some of the best looking pieces of attire in the game) and the ability to speak to Nellie again in order to complete The Daedalian Keys.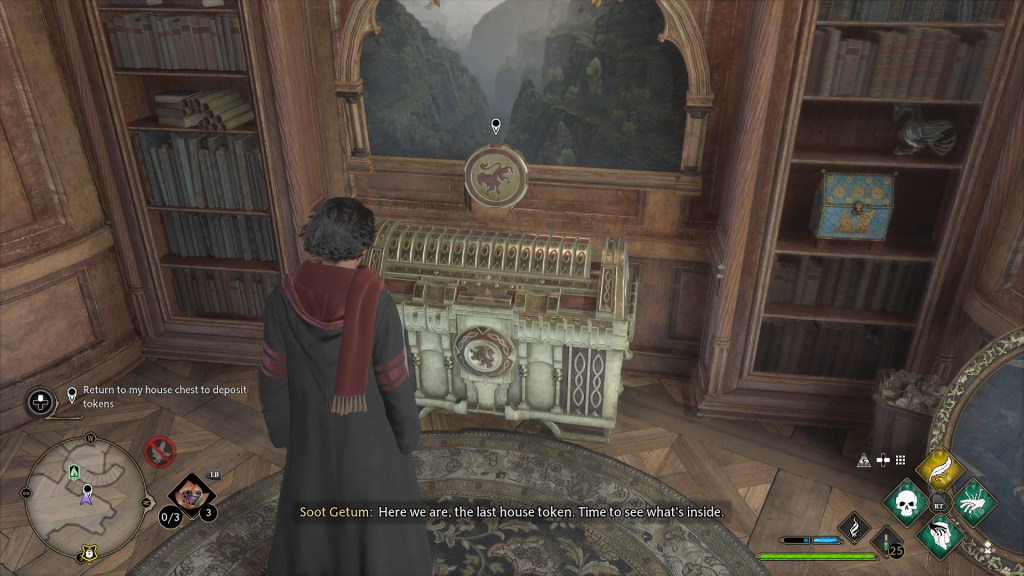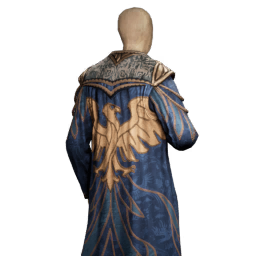 Since the Daedalian Keys are all found within Hogwarts itself, and only one is locked behind a Rank I

Alohomora door, this makes them the easiest collectible to get all of, provided you can deal with the minigame easily. It is also tied to a quest and some very appealing Appearance collections, giving you plenty of incentive to get them all, even if you aren't planning on getting all the other (roughly 600) collectibles.
We hope that this guide has been helpful in this endeavor, and that you are enjoying your new, stylish robe! If it has, check out our other collectible guides in order to keep up the streak.
---
---