Game:
Hogwarts Legacy
Content Type:
Gaming Guides
---
After retrieving a mysterious book from deep below the Restricted Section, you must take it to Professor Fig to decipher it.
Quest Type: Main Story
Location: Magic Theory Classroom, Astronomy Tower, Hogwarts Castle (map)
Requirements
Rewards
---
To complete this quest, all you need to do is head to Professor Fig. After starting the quest outside his office with

/

(1), you can head in to see him talking with Professor Sharp. When their conversation finished, you can talk to Fig (

/

) to tell him about your findings and show him the book (2).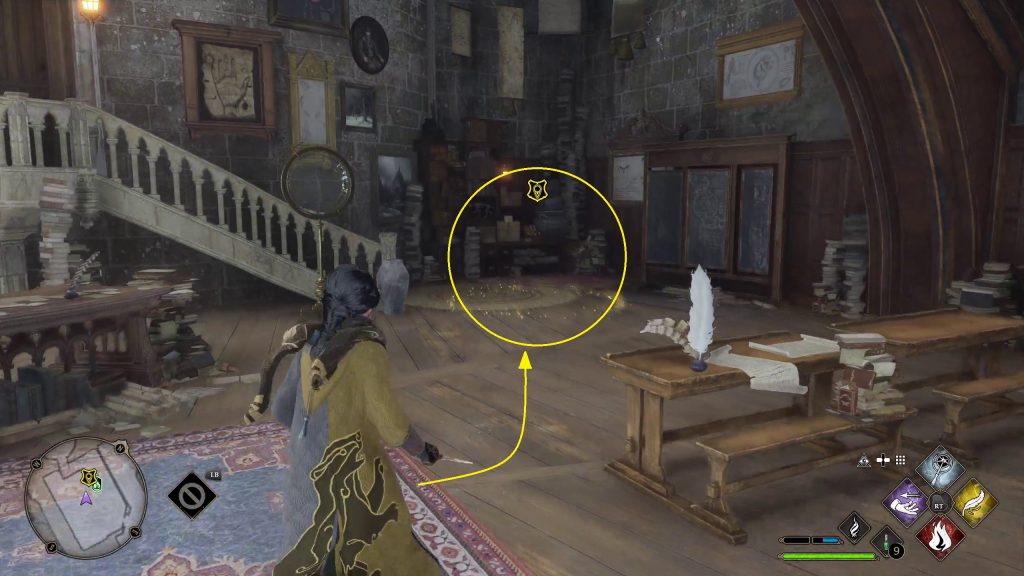 At the end of the conversation, he will say that he needs some time to study it and take care of important business, so will tell you to focus on your studies and friends (opening up quite a few quests). In order to get them all to appear in your Owl Post and quest inventory, you should wait by opening your map and pressing

. Then, you'll have plenty to do while you wait for Professor Fig's Return.