Game:
Hogwarts Legacy
Content Type:
Gaming Guides
If you watched Hogwarts Legacy's Gameplay Showcase II, you're probably wondering how you get a chance to fight waves of enemies in the Dark Arts Battle Arena. In this guide, we'll explain how you can unlock the Dark Arts Battle Arena, plus show you where it is.
---
How to Unlock the Dark Arts Battle Arena
TL;DR — spend more money. The Dark Arts Battle Arena is a DLC only available to players who purchase the Hogwarts Legacy Digital Deluxe Edition, or the Collectors Edition. This package includes:
Thestral Mount
Dark Arts Battle Arena
Dark Arts Cosmetic Set
Dark Arts Garrison Hat
72 Hours Early Access
You can see the cosmetic set, hat, mount, and the battle arena in this video:
Where to Find the Dark Arts Battle Arena
The exclusive battle arena is in the Forbidden Forest, north of Hogwarts and west of Hogsmeade. There is a path in the forest that leads to the arena, but it's not particularly easy to find — take a close look at the second map below to find its exact location.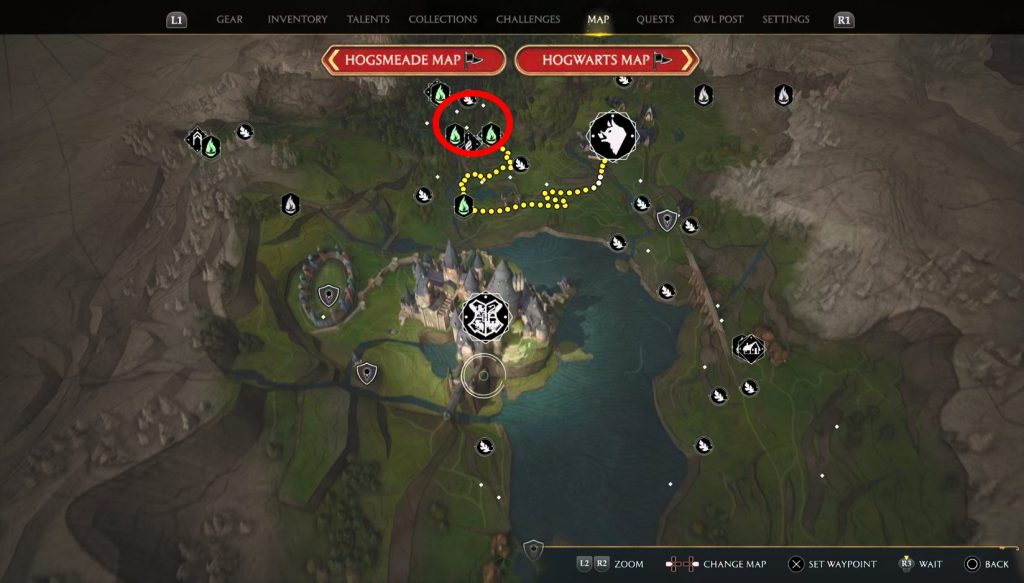 What is the Dark Arts Battle Arena?
There are three battle arenas in Hogwarts Legacy — two that everyone can access, and the Dark Arts Battle Arena, which is only available if you pre-order one of the fancy versions of the game (as mentioned above). In the Battle Arenas, you fight waves of enemies that grow progressively stronger. You also need to defeat all the waves in the two regular battle arenas in order to earn the Rise to the Challenges Achievement.
The Dark Arts Battle Arena is unique, however: it also has the waves of enemies, but additionally, it allows you to use all three Unforgivable Curses (

Crucio,

Imperio, and

Avada Kedavra) while you're there. This is a nice way to see whether or not you want to bother unlocking the Unforgivable Curses — plus it's just fun to blast bad guys with Avada Kedavra. If you're struggling with combat in the story, the Battle Arena is also a good way to practice your dodge rolls and spellcasting, since you can fight repeating waves of enemies.
---
We hope this guide on the Dark Arts Battle Arena was helpful! Let us know in the comments if you have any questions or suggestions.