Game:
Hogwarts Legacy
Content Type:
Gaming Guides
---
After you returned the dragon egg,

Poppy realized that the poachers hadn't merely decided to let bygones be bygones. Instead,

Poppy realized that they must be coming for retribution by attacking her family! She went to check on her grandma, and you'll need to talk with her to find out more.
Quest Type: Relationship Quest
Location: Open Space, The Belltower Wing, Hogwarts Castle (map)
Requirements
Rewards
---
Talk to Poppy Sweeting
To start (and complete) The Poachers' House Call, all you need to do is wait some time after Poached Egg, and then meet with

Poppy after she sends you an owl. At that point, just go to her and speak with her (

/

).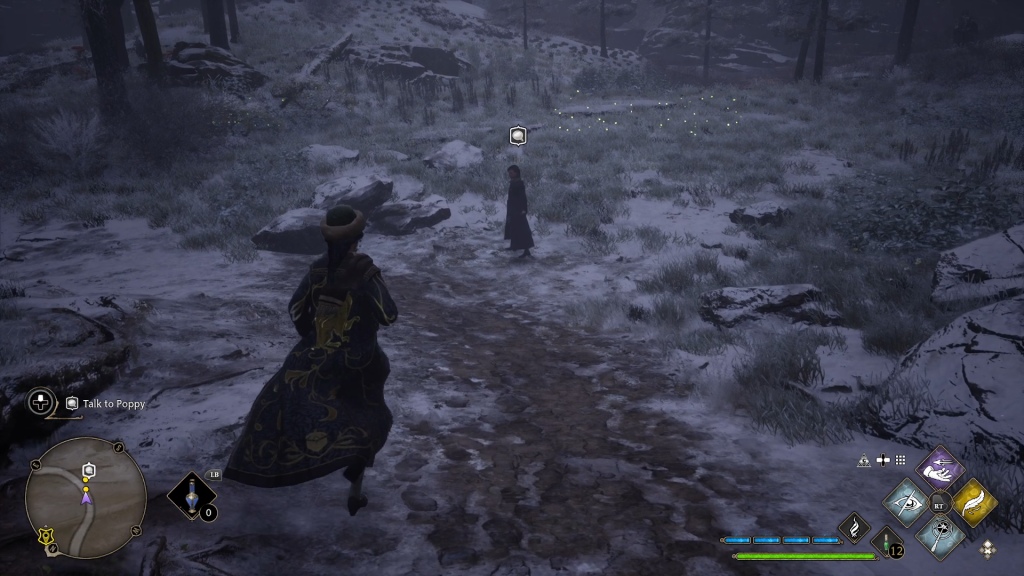 She will tell you that her grandmother is alright, but that the poachers are after the incredibly endangered Golden Snidgets, which her grandmother has been protecting. Now, it'll be up to you and

Poppy to keep them away from the poachers! But not before completing the quest.
---