Game:
Hogwarts Legacy
Content Type:
Gaming Guides
---
Mum's the Word is the second Relationship Quest for

Natsai Onai. Natty's mother wants to speak with her, and she suspects it is because

Professor Mudiwa Onai is aware of her mission to take down Harlow. Natty would feel better if you were there while she speaks to her.
Quest Type: Relationship Quest
Location: Outside the Divination Classroom, The Library Annex, Hogwarts Castle (map)
Requirements
Rewards
Speak to Natsai Onai
To begin Mum's the Word, you will need to speak to

Natsai Onai. Use the Divination Classroom Floo Flame, and run up the stairs until you see her and

Professor Mudiwa Onai. Talking with them (with

/

) will begin (and end) Mum's the Word.
You will walk in on Professor Onai scolding her daughter about going after Harlow, forbidding her from going to Hogsmeade to continue with it. Once she leaves, you will talk to Natty alone, and find out about more of her magical capabilities.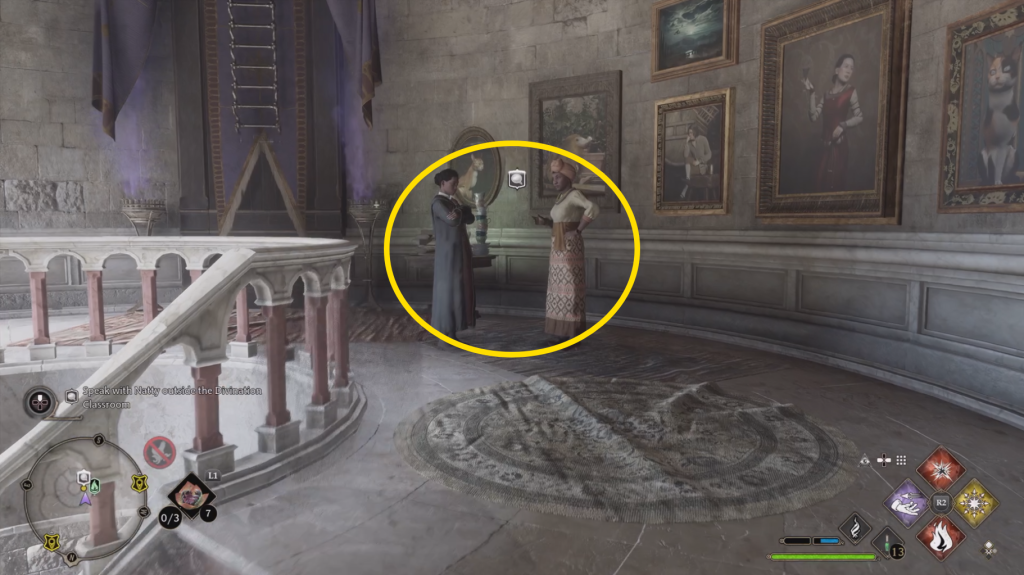 After you speak with her, that's it, the quest is done. This is a very odd quest, because you get no rewards for it, and the game won't even notify you that you finished it. But rest assured the quest is completed, and you will be ready for the next time Natty needs your help.
---