Game:
Hogwarts Legacy
Content Type:
Gaming News
Date: November 13, 2022
Just a day after the Hogwarts Gameplay Showcase dropped on YouTube, someone put together a map of all of the areas shown in the video. The creator's name is WifeWantAWizard — a passionate YouTuber doing deep dives into Hogwarts Legacy every single time developers share any hints or footage about what's to come (especially if it reveals anything about cartography).
The map itself, however, was shared by u/geoshippo on Reddit: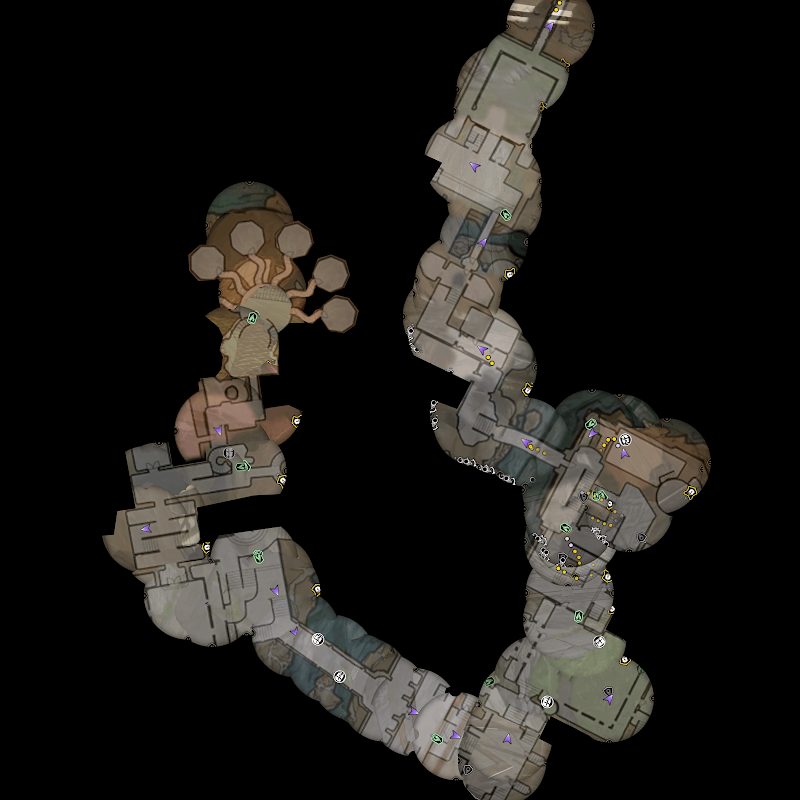 It's likely that WifeWantAWizard put this composite image together from the snapshots of the minimap, as the team reps led their demo character through the different areas in the Hogwarts Castle during the Showcase.
Here you can see the hexagonal shoot-offs on the left, where James started off at the Hufflepuff common room with the dormitories, leading to the room with the grand fireplace directly below it, then into the cellars, up the spiral staircase, through the Great Hall, and into the beautiful external areas of the castle, the annexed gardens, and so on.
Since the developers never viewed the full map during the demo, seeing the castle represented like this is great for visualizing the scope of the area — the complex layout with a lot of variability to compliment those beautiful areas we have seen during the Showcase, lovingly reconstructed to match the original descriptions from the books. And, as we already know, this is only a small piece of the much larger scope of the game's setting.
---
Have you seen anything else both impressive and a little bit crazy from the passionate Hogwarts Legacy community? Share it with us and the others in the comments below!