Game:
Hogwarts Legacy
Content Type:
Gaming News
Date: January 23, 2023
I hope nobody with bad internet bought the Deluxe edition with the hope of playing as soon as the 72-hour Early Access window starts, because that may prove difficult. According to people who have been in touch with WB Games support, Hogwarts Legacy will not allow PC players to pre-load the game onto their computer before the Early Access window. This means that once the game's Early Access period begins, anyone using Steam or the Epic Store will need to download the massive 85 gigabyte game before they will be able to actually play it, which could spell significant delays even for those who purchased the Deluxe edition, turning 72-hours Early Access into significantly less for some.
While this might only be a minor inconvenience for those with fiber-optic connections or similarly fast internet speeds, who will be able to download the game within minutes anyway, this could spell hours of waiting for anyone with an average or below internet connection. Whereas a gigabit connection might be able to download the 85 gigabytes in around 11 minutes — hardly an issue to all but the most die-hard fans — a roughly average download speed of 100 Megabits per Second (Mbps) will mean that the game will take nearly 2 hours to download. And, of course, there are many with even slower connections than that, who will have to wait that much longer before having access to the game.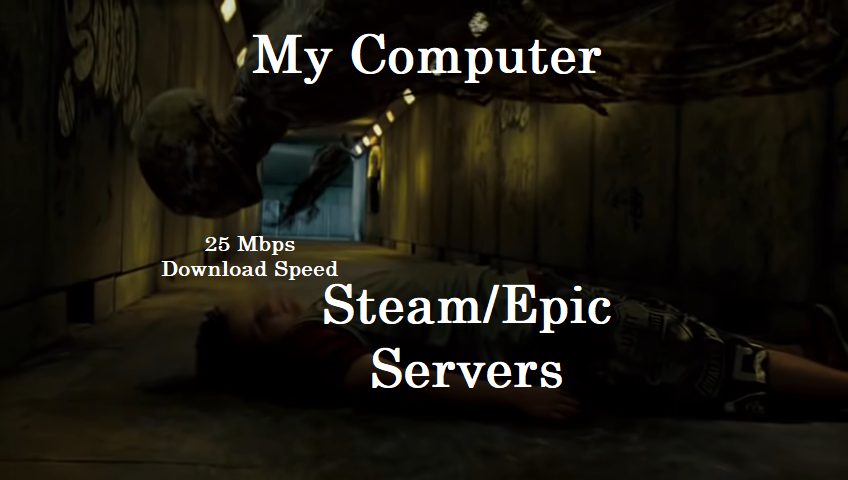 The reason for Hogwarts Legacy to do this is almost certainly to prevent piracy and leaks for as long as possible (the same reason that the game will be utilizing the much-hated Denuvo anti-cheat software). By preventing anyone from having access to the game files early, the team at Hogwarts Legacy can ensure that no one will use those files in order to crack the game, post leaks, or pull data that might spoil information within it. While this purpose might seem noble, one can't help but feel bad for those who paid extra to play the game on February 7th, only to have to wait quite a while longer for the files to download before they start.