Game:
Hogwarts Legacy
Content Type:
Gaming News
Date: February 12, 2023
It is never nice to be locked out of exclusive items because you missed a timed event. And, until now, that seemed to be the case for the exclusive "Merlin's Robe" appearance item in Hogwarts Legacy. The robe, which was available to players only by viewing at least 20 minutes of the Avalanche Software Twitch launch streams, then connecting your WBGames account with your Twitch account. However, there were only two streams, one on the early access livesteam on the 7th, and another on the full launch on the 10th, with the former being 3 hours and the latter being only 1 hour. Naturally, many players who couldn't tune in to get the drops assumed that it would now be impossible to get the (high-fashionable) piece of attire.
We know many of you didn't get the Merlin's Cloak Twitch Drop during our streams this week. We're planning more opportunities for you to get this cloak at various times over the next couple of weeks. More details to come.

— Chandler Wood (@FinchStrife) February 10, 2023
However, it turns out that those worried were misplaced! Chandler Wood, the community manager for Hogwarts Legacy, recently revealed in a tweet that Merlin's Robe will be available "at various times" over the next few weeks, promising more details to tune into other drop-enabled Avalanche Studios streams that will let you get the cosmetic item. So, if you are still in need of Merlin's favorite attire, keep an eye out on Avalanche Studio's twitch channel for another chance.
Hogwarts Legacy is also running a separate drop campaign for any streamers playing the game right now, where for each half-hour you tune into a drop-enables Hogwarts Legacy stream on Twitch, you will get another exclusive in-game cosmetic. There are 4 possible cosmetics you can get with this (requiring a total of 2 hours of stream-viewing).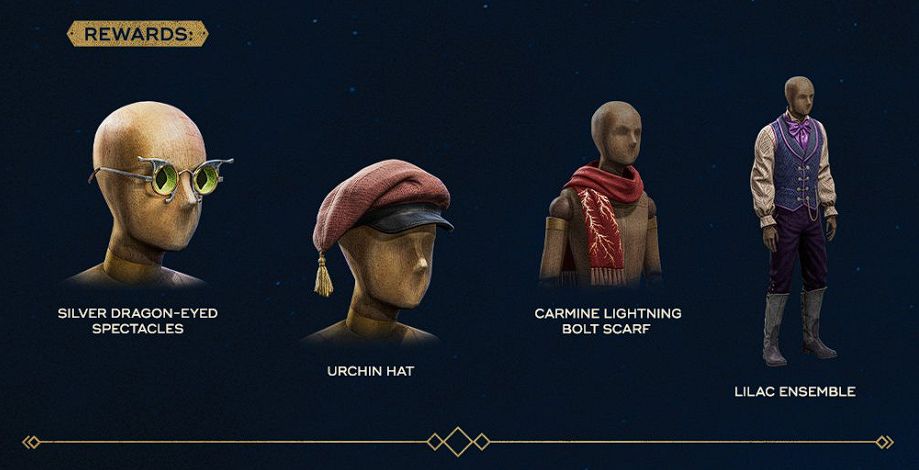 In the end, it is good to see that Avalanche Studios is being generous with their exclusive items, letting players have plenty of chances to get them. While it is nice to have an item that others don't, it is a shame when you miss out on an item simply because you weren't available at the exact date and time of a Twitch steam. Giving players more opportunities to get these exclusive items goes to show that Avalanche Studios has put as much thought into its community management as they have into the game itself.