Game:
Hogwarts Legacy
Content Type:
Gaming News
Date: February 1, 2023
After much anticipation, Hogwarts Legacy is now just a week away, and we've finally got its launch trailer, giving us a final taste of the game before its release. The 2-and-a-half minute trailer finally gives us a look at some of the specifics of the story, shows off some excellent looking locations and moments, and gives us some big reveals on the cusp of the game itself. But don't take my word for it; see for yourself!
What a trailer, right? In it, we finally learn how the Ancient Magic that we've seen mentioned throughout factors into the story — that is, we learn that the player character has the unique ability to see such magic. Not only this, but we get to hear from and see a bit more from a variety of characters, from Deputy Headmistress Matilda Weasley to the villainous Victor Rookwood, leader of a cabal of Dark Wizards.
All this interwoven with several set-piece moments showcasing spells, events, beasts, and all sorts of other things that are sure to excite any fan of the Wizarding World who wasn't already chomping at the bit to get their hands on the game. There truly is a lot to dig into here.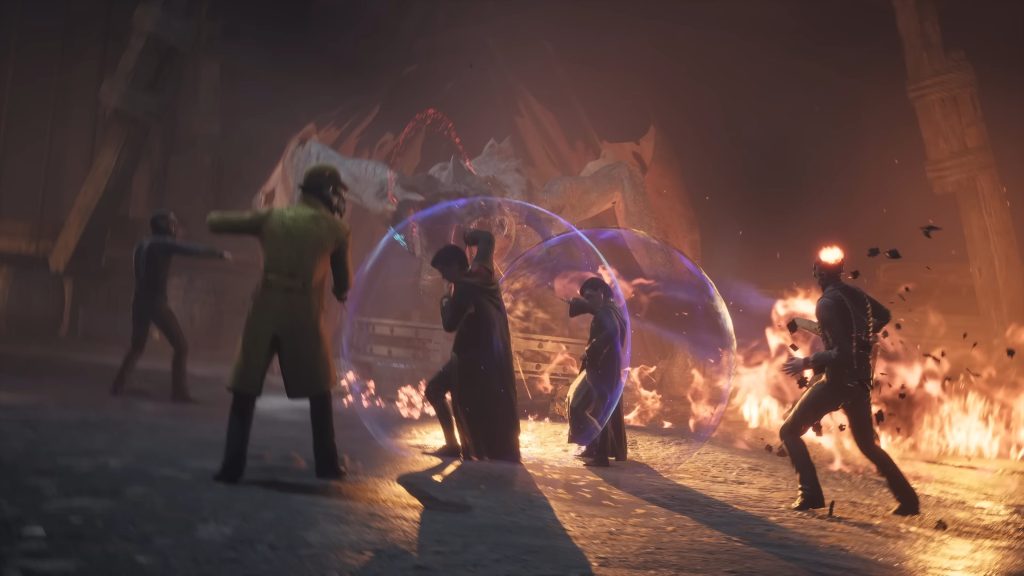 Hogwarts Legacy has been knocking it out of the park with trailers and reveals, and this launch trailer is no exception. If the game is going to be anything like the trailer, then we are going to be in for quite a whimsical, enjoyable adventure when Hogwarts Legacy releases on February 10th for PC, Xbox Series X|S, and PlayStation 5 (with 72-hours early access for Digital Deluxe purchasers).
There are sure to be countless details hidden in the background of the trailer, and there is much speculation to be had about everything we saw in it, so what do you think? Did you notice anything that particularly interests you, or do you have any guesses as to what will feature in the game now that you've seen it? Let us know in the comment below. After all, we need something to bide our time while we wait for the last week before release.