Game:
Hogwarts Legacy
Content Type:
Gaming News
Date: May 25, 2022
While Hogwarts Legacy is a single-player game, that doesn't mean that you will always be fighting alone. As you make your way through your first year at the School of Witchcraft and Wizardry, you can befriend various students, and they can even become Companions. Below we will go into more detail about what we know about Companions so far — from who can be a Companion, to what kind of benefits you can gain from befriending them.
Gameplay
From a gameplay standpoint, Companions will benefit you in two ways. The first way will be that each one will teach you new spells to add to your arsenal. As each student will likely teach you different spells, choosing which students you wish to befriend will probably be a big part of customizing your character's playstyle.
The other benefit is that these students can accompany you when you set off on missions. From what we've seen in the recent State of Play video, it looks as though you can only choose to have one student with you at a time. As these students will likely specialize in different forms of magic and charms, it will probably be important to choose a Companion that will synergize well with your playstyle.
Story
On top of getting benefits in combat, you will also get some extra story for making friends with your fellow students. As you become closer with them, you will get to learn more about each student and their backstories. This will most likely involve extra cutscenes or even missions focused around them, and helping your Companions could help deepen your bond with them.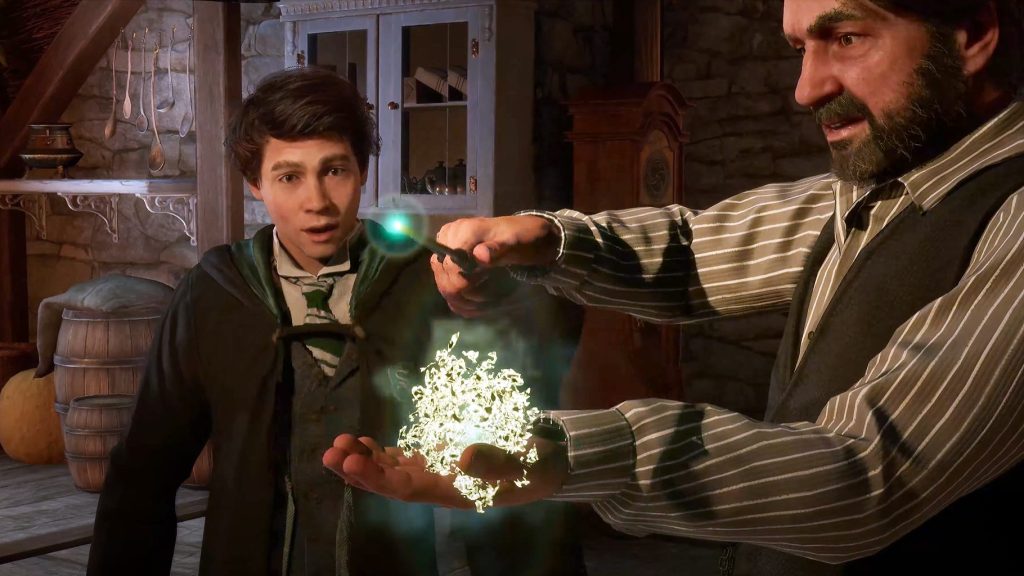 Available Companions
As of now, we only know of three confirmed Companions:
Natsai Onai — a justice-driven adventurer from house Gryffindor
Poppy Sweeting — a Hufflepuff student who is able to easily connect with magical beasts
Sebastian Sallow — a charismatic Slytherin who has a troubling family secret
It is safe to assume that there will be many more students you can become friends with, and each one will have their own story to uncover. As you can meet students in hallways between classes and gathering areas, it's likely that you can become friends with any student, regardless of which house you're in. However, the first potential Companions you will meet will most likely come from your own house, as these will be the students that will share many classes with you and be hanging around your house common room.
The Companions look to be an expansive social system within Hogwarts Legacy, and well worth exploring while making your way through the main story. Hopefully we will get more information on this system before the game's release, like which other students we can be friends with, or what spells we might learn from these characters.