Game:
Hogwarts Legacy
Content Type:
Gaming News
Date: January 12, 2023
Almost all of the biggest games nowadays release with some way of purchasing the art from the game outright, usually in the form of an art book of some description, and Hogwarts Legacy is no exception. Its art book, titled The Art and Making of Hogwarts Legacy, went up for pre-order today on Amazon, Barnes and Noble, and a few other vendors today. The chunky 252-page book, published by Insight Editions as the name implies, contains concept sketches, in-game renders, and illustrations to show off the art direction of the game. As well, the book includes many passages to deeper inform the reader about the game and world, including developer interviews, behind-the-scenes facts, and detailed descriptions of many aspects of the world. Being a nice, hardcover book full of lush prints, however, it will set you back $50 (though you can currently get it on sale for $5 off on Amazon).
At the same time as the art book went live for pre-orders, several spreads from the book were also released, in order to show off the quality of the art on display. While they are gorgeous, that is par for the course. What might be of note to eager fans, however, is one of the entries in the table of contents, which might hint at some of the game's narrative structure.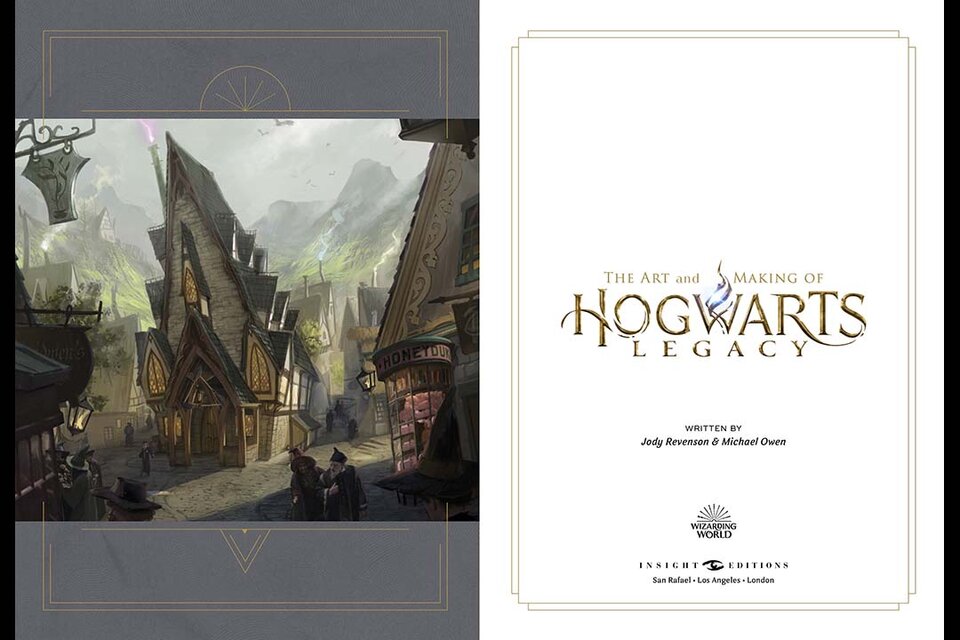 The first such entry is for a section titled "The Player's Choice," within the second chapter, "Where Our Story Starts." While seemingly innocuous, the title of the section continues a running trend from the developers to indicate that major choices will be involved in the game. While that might seem like a given, one should remember how many open-world games like Hogwarts Legacy (such as the Assassin's Creed franchise) end up lacking in actual narrative decisions the player can make, instead opting to tell a traditional, on-the-rails story that might only have tiny alterations due to player choice, if at all.
However, with an official piece of game merchandise dedicating a not-insignificant section to player choice? That seems to indicate that we will actually be making major choices in the game. Given how secretive the developers have been about the story of the game, this is a good indication as to the amount of influence player decisions might have on the story.
Regardless of what subtle messages we can pick up from the table of contents, though, the real thing to note is that the Hogwarts Legacy art book, filled with fabulous art and fascinating text, is on sale for pre-order now for $50 (or $45 on Amazon). Copies will ship on the day the game launches, on February 10th.