Game:
Gotham Knights
Content Type:
Gaming Guides
---
Near the end of Gotham Knight's Mission 4.2 – The Orchard Hotel, you're confronted with a puzzle room. It contains 4 scale models of large buildings in Gotham, and four accompanying pressure plates on the floor. In this guide, we'll show you exactly how to solve this puzzle and continue through the hotel.
Search for a way forward
The puzzle room is found just after you discover the projector in the map table — from the map table, you need to turn right and then take another right in the next room.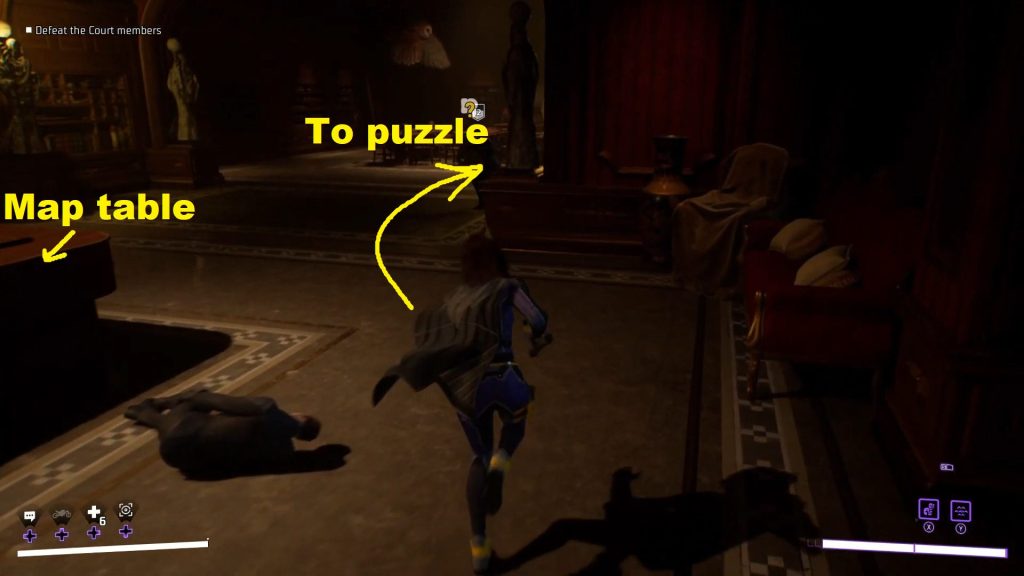 Once in the puzzle room, you have to step on each of the four circular pressure plates that sit in front of the four building models. The solution to the puzzle is found on the wall: you must step on the plate in front of each building in chronological order, starting with the earliest date of construction.
It's a pain to keep checking the wall, though, so here's the correct order: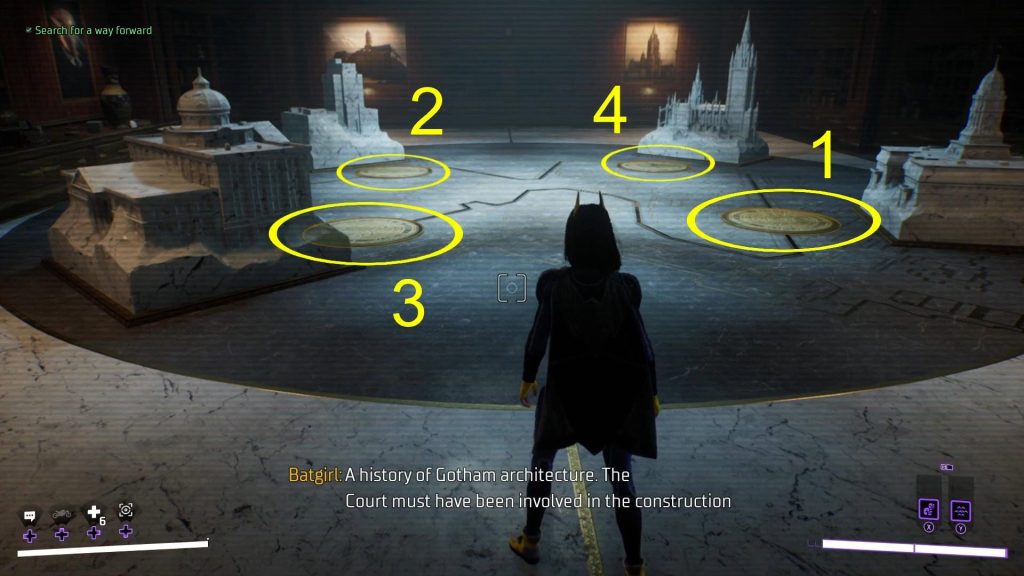 After stepping on the fourth and final plate, a secret passage will open on the wall behind plates #2 and #3. Head on through to continue with the mission.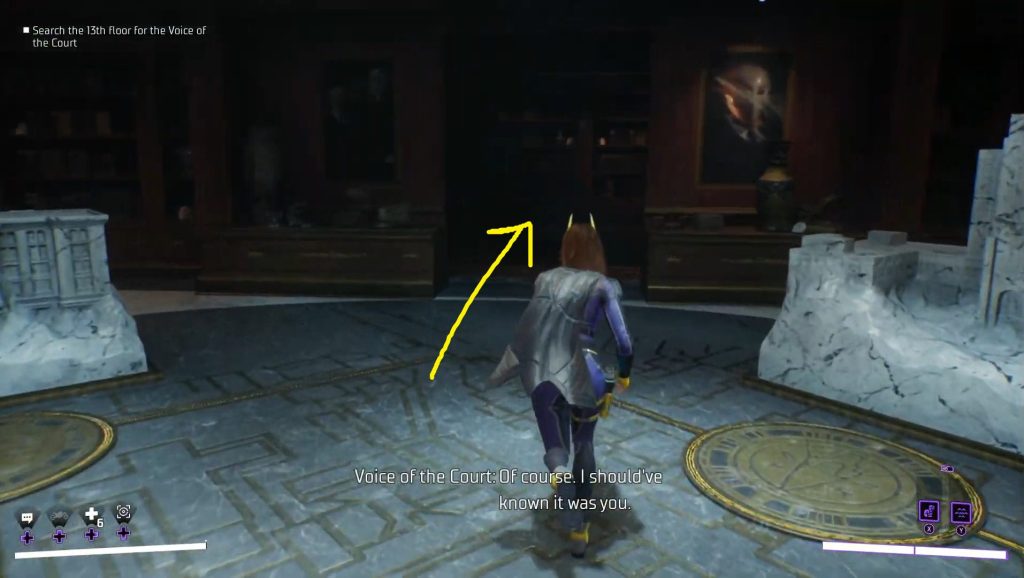 ---
We hope this guide on the floor puzzle in the Orchard Hotel was helpful! Please leave any questions or suggestions you may have in the comments section below.