Game:
Gotham Knights
Content Type:
Gaming News
Date: March 6, 2023
You may remember how way back in October of 2022, a comic book tie-in for Gotham Knights was announced. Buy digital Gotham Knights comic books, and you'd unlock special in-game skins for weapons, the

batcycle, and a special colorway. According to the official FAQ, you can still snag these by purchasing the related comic — the codes don't expire until 2032. The biggest and best prize, which requires that you redeem codes from all six issues, is the exclusive skin variants for all four characters.
The final comic releases on 3/28/23, and today, Redditor u/Wastelander121 shared images of these exclusive skins on the /r/GamingLeaksAndRumours subreddit. By accessing the game's files, they were able to find what certainly appear to be the skins in question.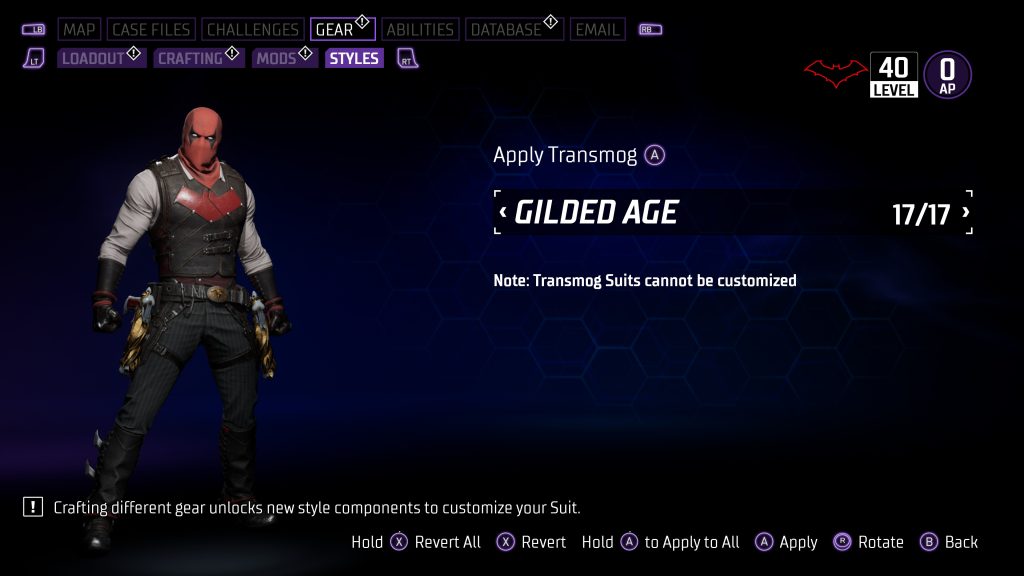 The Gilded City comics tell a story that switches between the Gilded Age (late 19th century) and modern times. These outfits are clearly inspired by the outfits the characters in the 19th century part of the story wear — the hats and low-slung gun belts being the biggest giveaways. Whether snagging them is worth buying a comic book or six, only you can say.
You have two options in that regard: You can purchase physical copies of the comic books (which will include a code), or you can subscribe to the DC Universe Infinite Premium program — either option will net you the keys you need for the skins. Remember that you'll need to get keys from all six issues of Batman: Gotham Knights – Gilded City in order to get the Gilded Age skins. The free trial of DC Universe Infinite will not earn you keys, either; you have to be subscribed and then read the comics in order to get the keys.
---
What do you think of the Gilded Age skins? Let us know in the comments!