Game:
Gotham Knights
Content Type:
Gaming News
Date: March 28, 2023
Back in October 2022, it was announced that there would be a comic book series that tied into Gotham Knights. Buying these comics will give you a code that grants exclusive in-game cosmetics, such as a Batcycle skin and a Colorway for all characters. Today the final issue of this series released, and with it a chance to get a new transmog. If players purchase all six issues of Gotham Knights – Gilded City and redeem their codes, they will receive the Gilded Age transmog for all of the characters.
There's some new Sheriffs in town. Collect all 6 issues of BATMAN: GOTHAM KNIGHTS — GILDED CITY and receive the Gilded Age Transmog.

Redemption is automatic once all issue codes have been redeemed.https://t.co/A5sISDtmGA pic.twitter.com/8flTiOH2xr

— Gotham Knights (@GothamKnights) March 28, 2023
How to Obtain the Gilded Age Transmog
In order to obtain the Gilded Age transmog, you must either purchase all six issues of the Gotham Knights – Gilded Age comic book series, or have a subscription to the DC Universe Infinite service, which will allow you to read the series and get the codes digitally.
If you purchase the comics individually, each issue will be polybagged with a unique code — redeem this code in game to receive an exclusive item. Once you've purchased all six comics and redeemed all of the codes, you will automatically be given the Gilded Age transmog for all of your characters.
An alternative to buying the comics individually is to buy the collected edition, which combines all six comics into a single book, and gives a unique code that will unlock all items at once — sadly, that edition won't come out until July 25th.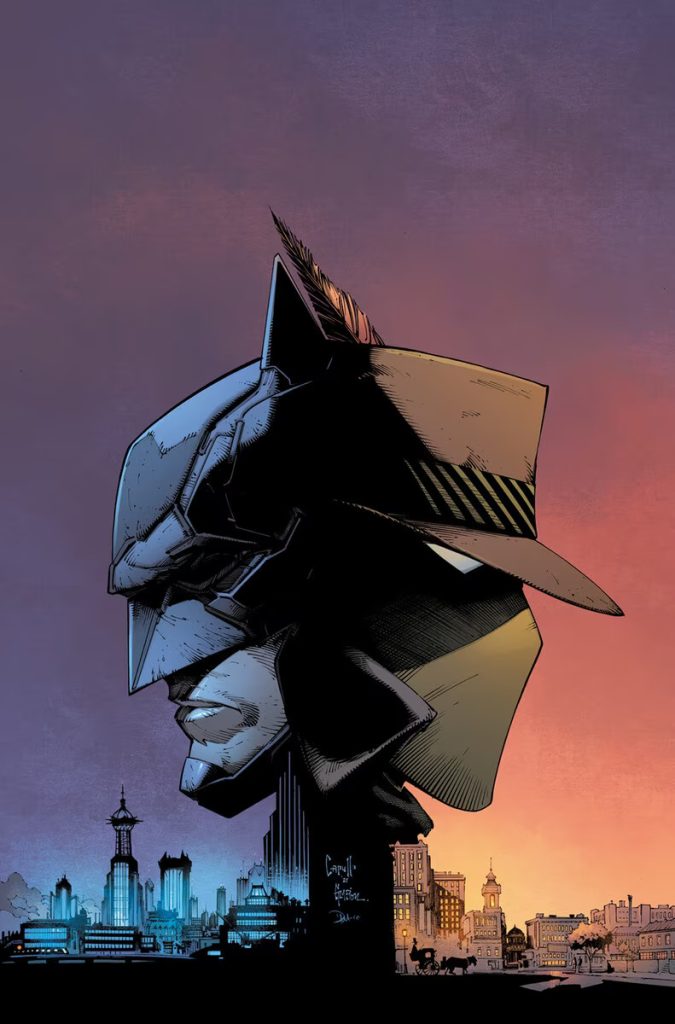 If going the digital route, you must have a subscription to DC Universe Infinite — purchasing the comics digitally elsewhere will not grant you codes. Once you read an issue of the comic, head to the 'My DC' section within the service, and check your Inbox to find the code for that issue. Just like with physical codes, redeeming them will give you an exclusive in-game item, and collecting all six will grant you the transmog. It should also be noted that this will not work with the free trial period of DC Universe Infinite — it must be a paid subscription.
Once you have the code(s), follow these steps in order to redeem your items:
Sign into or create your WB Games Account
Enter your code
Choose your platform
Select region (if applicable)
Receive your chosen platform code
With the final issue of Gotham Knights – Gilded City releasing today, players can now obtain all six codes and get their new transmog! There is no rush in redeeming these codes, however — they don't expire until October 25, 2032.