Game:
Elden Ring
Content Type:
Gaming Guides
Elden Ring's many builds offer variety and personality to the game. Some players like to max out strength, while others want to live out an anime fantasy. There are also those who prefer the magical side of the game — and this build is for them. Mage builds are tons of fun, offering a unique experience in the High Fantasy setting of Elden Ring. In this guide, we'll help you channel your inner wizard and create a top-tier magic build.
How This Build Works
As a mage, gameplay focuses on keeping distance. That being said, to remedy this, we have added some mid-range and close-range spells, like Rock Sling and Shattering Crystal. The addition of a shield will also add some extra defensive capabilities; enemies will hit back. This build is heavy on Intelligence and Mind, so those stats are a priority. This build is tailored to Level 100.
Stat Priority
Intelligence
Mind
Vigor
Faith
Strength
Dexterity
Endurance
Arcane
Level 100 Stat Spread
Intelligence – 42
Mind – 33
Vigor – 27
Faith – 24
Strength – 20
Dexterity – 14
Endurance – 10
Arcane – 9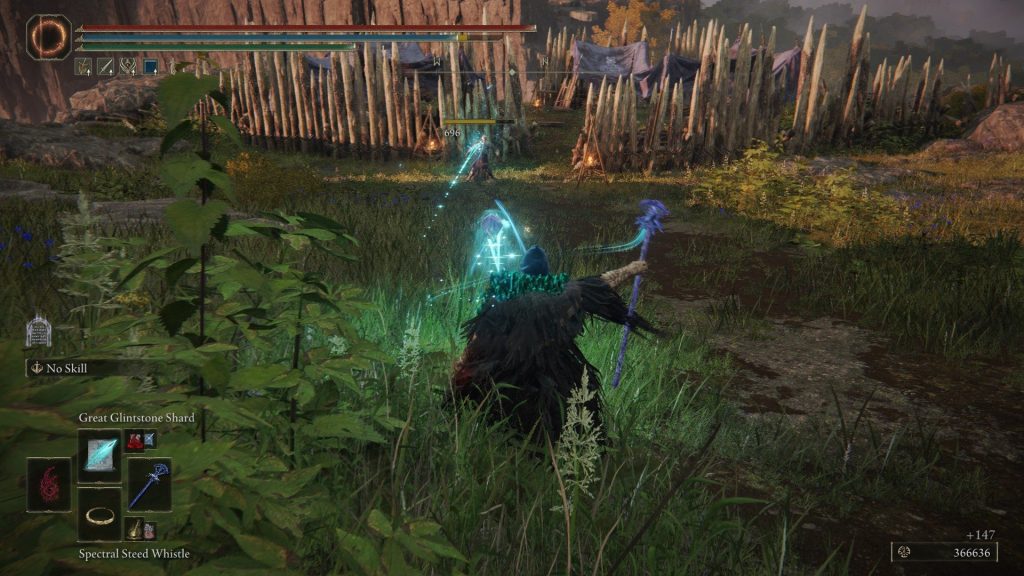 Best Staff + Items
Talismans
To maximize the effectiveness of this build, here are the best Talismans to use:
Spells
As stated, the spells in a mage build are essential. As a magic user, you only have a limited amount of FP and flasks to burn through. Thus, these spells are best for this build:
Using This build
In the right-handed weapons: Equip the Crystal Staff for our magic and the Sword of Night and Flame for some extra variety. The Primary use of this sword is to ensure you can do damage if you run out of FP.
In the left-handed weapons: Equip the Jellyfish Shield to block incoming damage.
Rotations + Strategy for Groups of Enemies
Start picking off enemies with Great Glinstone Shard at a distance. This will ensure that clumps of enemies are thinned out before reaching you.
After the enemies have gotten in range, cast Shattering Crystal to deal some Area of Effect damage.
If some beefy enemies are left, i.e., lots of HP, cast Crystal Torrent to melt away their health.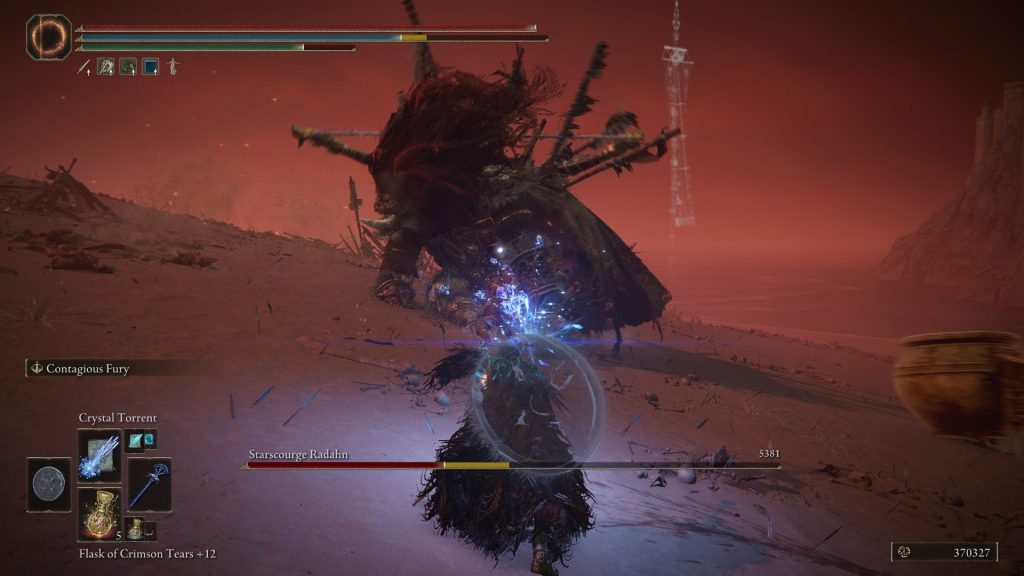 Rotations + Strategy for Bosses
---
We hope this guide was helpful! Please feel free to check out our other guides or comment your thoughts below.