Game:
Elden Ring
Content Type:
Gaming Guides
---
Found in the Village of the Albinaurics in Liurnia of the Lakes, the Omenkiller can be deadly with his combination of spells and double cleavers. In this guide, we'll give you an incredibly easy way to defeat this boss.
Rewards:

Crucible Knot Talisman,

4900
Spirit Summons Available: Yes
---
Easy Strategy
You'll need to enter the boss area mounted. Once you aggro Omenkiller, turn around and lead him to the small house to the south-southwest, past the larger stone house. Make sure he's following you — you might have to go back and get him if he doesn't stay aggroed on you. Once he's definitely following you to the house, use Torrent to double-jump up onto the roof.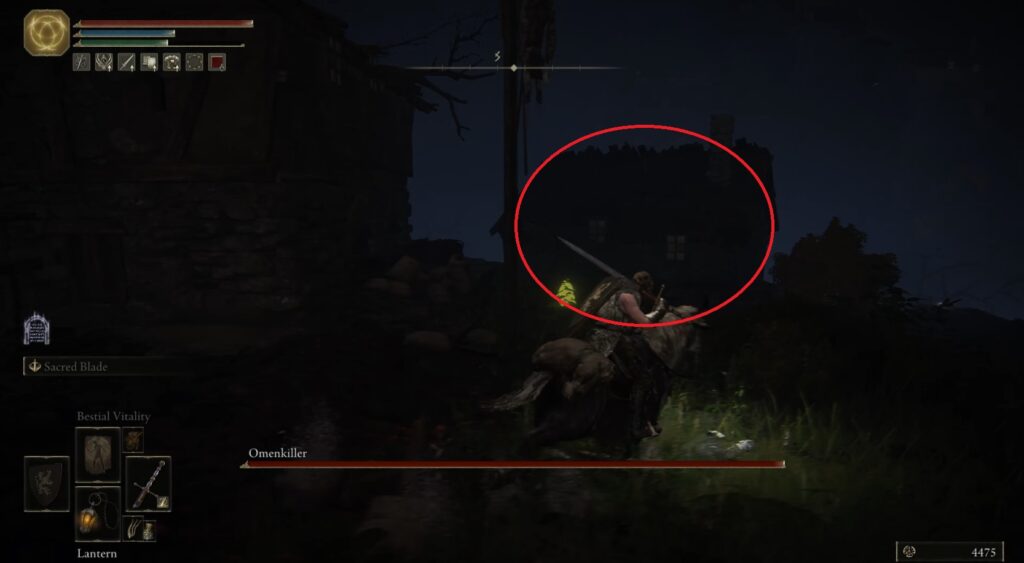 Once you're on the roof, all of the boss' melee attacks will miss. Wait for him to finish attacking, and then as his attack finishes, do a jumping heavy attack. Obviously, ranged characters and spellcasters can happily attack him non-stop, except for one specific instance: sometimes he'll do a flame attack that will set the roof on fire. You'll need to jump backwards onto the other side of the room when this happens and wait for the flames to subside. You can also equip the

Flamedrake Talisman before this fight if you don't have a lot of Vigor.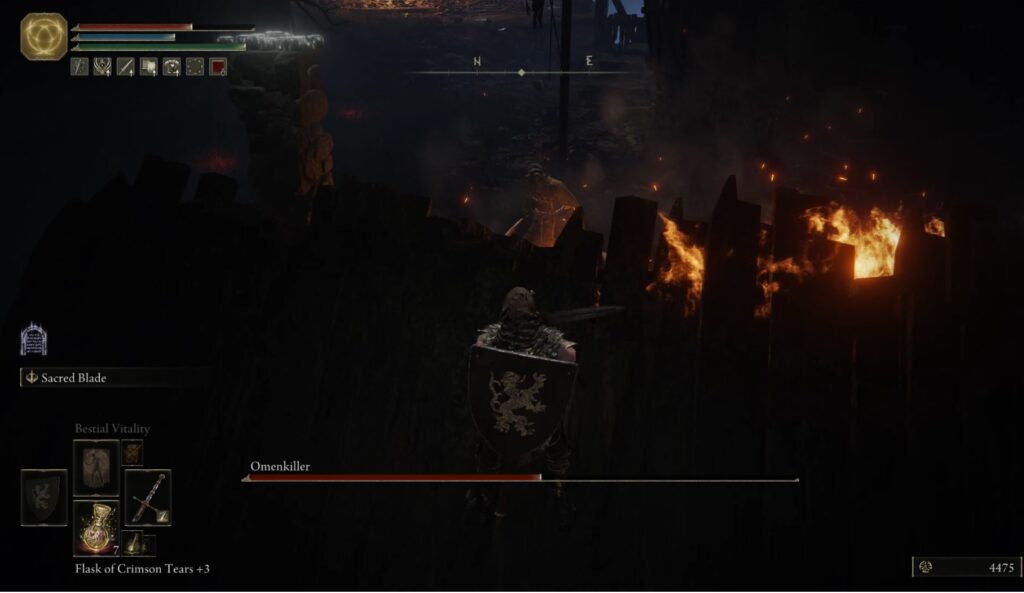 If you end up low HP and out of heals, you can simply fight safer. Once your attack lands, immediately roll backwards and then jump to the other side of the house in case he begins his flame attack. Then go back to the other side of the roof and get close enough for him to start an animation, and roll backwards immediately — if it's a melee combo, wait for it to finish and punish, and if it's the flames just hop right back to the safe side.
---