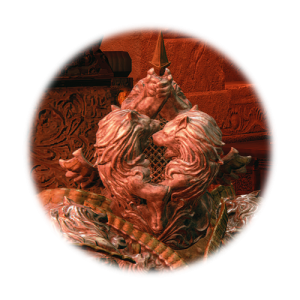 Knight/Recusant Bernahl
Game: Elden Ring
An Ash of War merchant, summon, and quest-giver with a strong connection to Volcano Manor.
Knight Bernahl, later Recusant Bernahl, is one of the best Ash of War merchants in the game, found at Volcano Manor. He can also be summoned for the Godskin Duo fight, and provides an extra assassination mission as part of the Volcano Manor questline in order to obtain
Gelmir's Fury. At the conclusion of the Volcano Manor questline, he can invade you in Crumbling Farum Azula, where killing him can reward you with the

Beast Champion armor set, the

Devourer's Scepter, and the

Blasphemous Claw.
How to Complete Bernahl's Quest