Game:
Elden Ring
Content Type:
Gaming News
Date: December 16, 2022
Those who love analog as much as they love Elden Ring are in luck, because Bandai Namco has released 17 tracks from the game's soundtrack on vinyl. The 2-disk "Standard Edition Vinyl" set contains over an hour and ten minutes of music, including the title track and the themes for all major bosses, and costs $49.99. The vinyl set can only be purchased on Bandai Namco's site here.
Of course, this vinyl release is nothing to be scoffed at, considering the quality of Elden Ring's score, especially its boss themes. Featuring tracks from several FromSoftware veterans such as Yuka Kitamura, Tsukasa Saitoh, Shoi Miyazawa, Yoshimi Kudo, and Tai Tomisawa, the sweeping orchestral score is at the pinnacle of modern video game music. The game's soundtrack was even nominated for "Best Music" at the most recent Game Awards, and rightfully so (in fact, we say it should've won). If you are already into vinyl, then, this curated chunk of the game's soundtrack might just be perfect for you.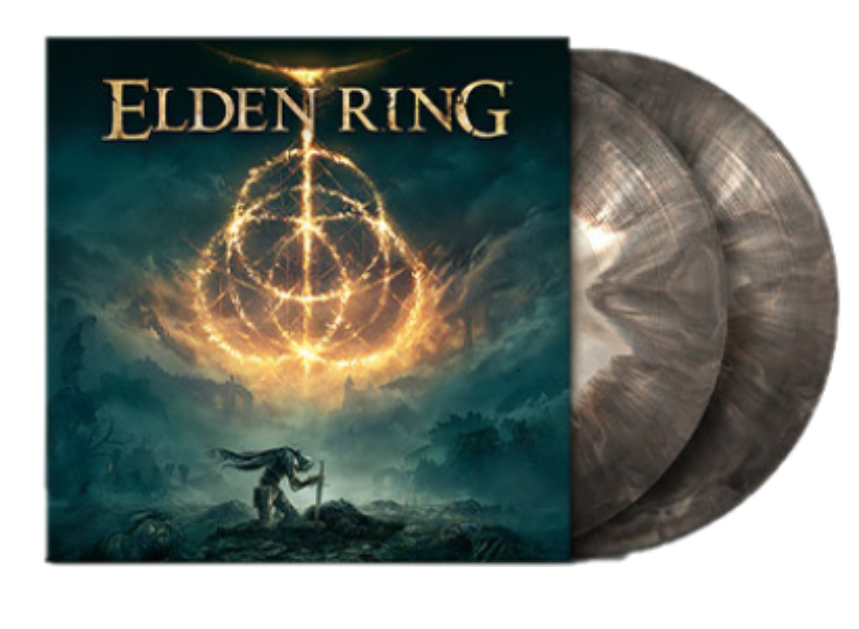 This "Standard Edition" follows a more premium 8-disk "Vinyl Collection," which featured exclusive (and expensive) bonuses like an art print, a numbered slipcase, and a certificate of authenticity. That limited edition version cost $159.99, though, a steep ask for mostly ambient music. This more reasonably-priced edition features all the best tracks in the game, meanwhile, making it ideal for the casual collector or listener. It can be purchased directly from Bandai Namco, and is expected to start shipping very soon (with the "expected release date" having already passed).
Personally, I can't wait to blast Starscourge Radahn on analog.