A sword-shaped stone key. Breaks the seal on imp statues, but remains embedded in the statue after use, meaning it can only be used once as an item. Think well before using one.
How to Use Stonesword Keys
During your travels through the Lands Between, you will find or purchase Stonesword Keys that can be used on imp statues.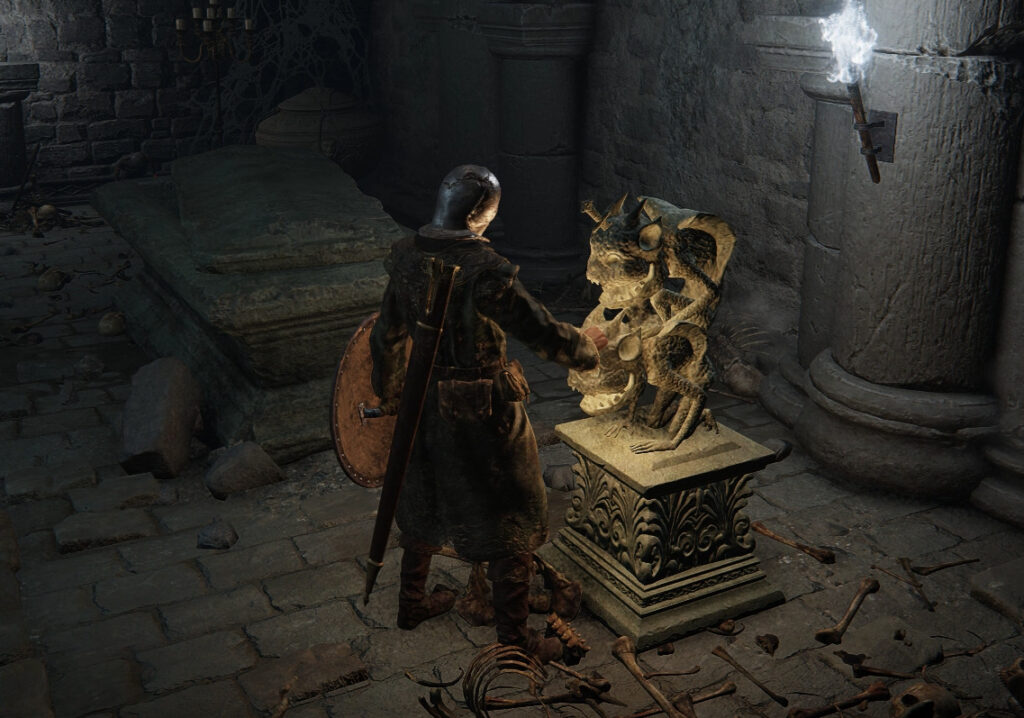 While some statues will only require one Stonesword Key, it won't always be enough. To check how many keys are needed, look at how many Stonesword Keys are already embedded in the stone imps.
Where to Find Stonesword Keys
You can purchase 3 Stonesword Keys from the Abandoned Merchant in the Siofra River dungeon, for

2000.