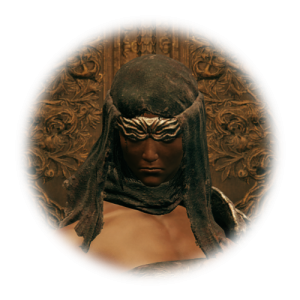 Nepheli Loux
Game: Elden Ring
A warrior who can be summoned for a variety of fights. Her quest has some valuable rewards, whether she becomes the Lord of Limgrave or one of Seluvis's Puppets.
Nepheli Loux is a strong summon for Godrick the Grafted, as well as Omenkiller and Godfrey, First Elden Lord (at the Ashen Capital) if her questline is progressed to make her available for them. Her quest ultimately rewards you with an

Ancient Dragon Smithing Stone, and the possibility to buy another from Gostoc. She can also be turned into the

Nepheli Loux Puppet instead, as part of Seluvis's quest.
How to Complete Nepheli Loux, Kenneth Haight, and Gostoc's Questline