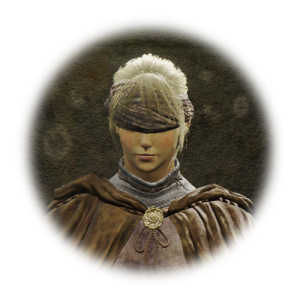 Hyetta
Game: Elden Ring
A blind NPC that leads you towards the Frenzied Flame, and will aid you should you embrace the Three Fingers.
While most of Hyetta's disquieting questline deals with explaining the lore and ideology behind the Frenzied Flame, it is well worth doing, especially if you are pursuing the Lord of Frenzied Flame ending or using Frenzy incantations. It not only features some of the juiciest dialogue but also rewards the player with the

Frenzied Flame Seal and

Frenzyflame Stones if they choose to become the Lord of the Frenzied Flame.
How to Complete Irina/Hyetta's Quest