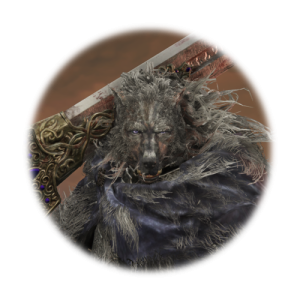 Blaidd
Game: Elden Ring
An NPC who serves as Ranni's servant, and who acts as a quest-giver and summon, as well as being a key player in Ranni's questline.  
Blaidd can be encountered several times throughout the game. As well as being an integral (and interesting) part of Ranni's questline, he also can be a trigger for the Radahn festival, and be summoned for the Radahn fight. At the end of Ranni's questline, Blaidd will become hostile, and slaying him will reward you with his

Royal Greatsword, as well as most of

his armor set (except for the helm).
How to Complete Blaidd's Quest