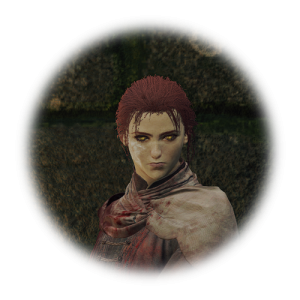 Millicent
Game: Elden Ring
An NPC summon whose very long quest has some excellent rewards, and is required to undo the Lord of Frenzied Flame ending.
Progressing Millicent's quest makes her a summon for Magma Wyrm Makar, the Godskin Apostle at the Windmill Village, the Draconic Tree Sentinel at the Capital Outskirts, and the Black Blade Kindred in the Forbidden Lands. During her quest, you will be rewarded with the

Prosthesis-Wearer Heirloom. Upon completion, Millicent will die, rewarding you with either

Millicent's Prosthesis or the

Rotten Winged Sword Insignia and the

Unalloyed Gold Needle (which can be turned into

Miquella's Needle). She also appears as an invader in the Swamp of Aeonia in Caelid.
How to Beat Millicent's Quest and Undo the Frenzied Flame Ending