Game:
Cyberpunk 2077
Content Type:
Gaming Guides
There are an incredible amount of shards scattered around Night City, containing everything from little short stories to "Feed teh cat" reminders. In addition to being entertaining, or giving insights into the world of Night City, some shards also unlock quests. Some quests even require that you read shards in order to complete them.
It's not immediately obvious where to go to read shards you've found, so we've created this brief guide to show you how to access shards.
To find and read shards in your inventory, you'll first need to go to the main menu (you can use the H key on PC). From there, hover the "Journal" tab, and you can then select "Shards".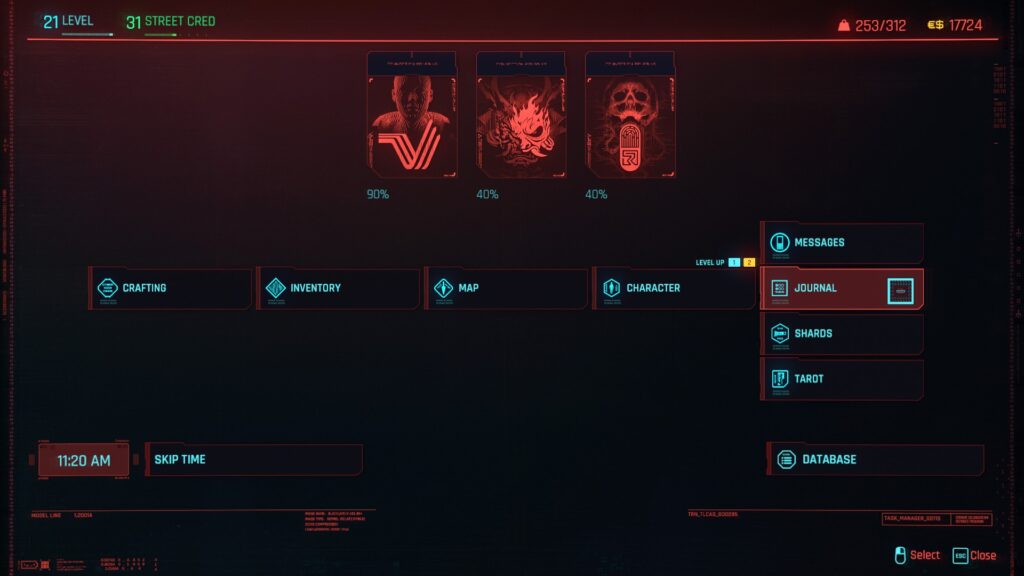 From the shards menu, you can easily navigate to and read any shard you like. If you want to quickly scan through the shards to unlock quests, you can press the down arrow and enter repeatedly. Careful though, you can only do this within a category, as you'll open or close a category if you press enter while the category heading is selected.
That's all you need to know to find and access shards in your inventory! Let us know if you have any questions by leaving a comment.