Game:
Cyberpunk 2077
Content Type:
Gaming News
Date: November 21, 2020
Night City is a big, impressive place, and it's got a soundtrack to match. Dozens of artists have lent their talents to Cyberpunk 2077, including A$AP Rocky and SOPHIE, among other big names. There will also be plenty of "background" music, though it doesn't seem fair to use that term on tracks as tough as the ones you'll hear in Cyberpunk 2077. The recent Night City Wire episode gave us a behind-the-scenes look at the recording process for the game's instrumental music; in addition to meeting some of the artists and engineers that helped put the tracks together, we also learned what their goals were and how they tried to make the game's music match the atmosphere they were going for.
Cyberpunk 2077's Instrumental Music
When composers P.T. Adamczyk and Paul Leonard Morgan worked together to create a vision for the music of Cyberpunk 2077, they knew what they wanted to do was to take the cyberpunk genre "out of the 80s and give it a 90s flair", taking inspiration from "rave, IDM, and industrial" influences. You can certainly hear all of those influences and more on the recently released six song EP of Cyberpunk 2077's Original Score, which you can find on Spotify, or on the official YouTube channel.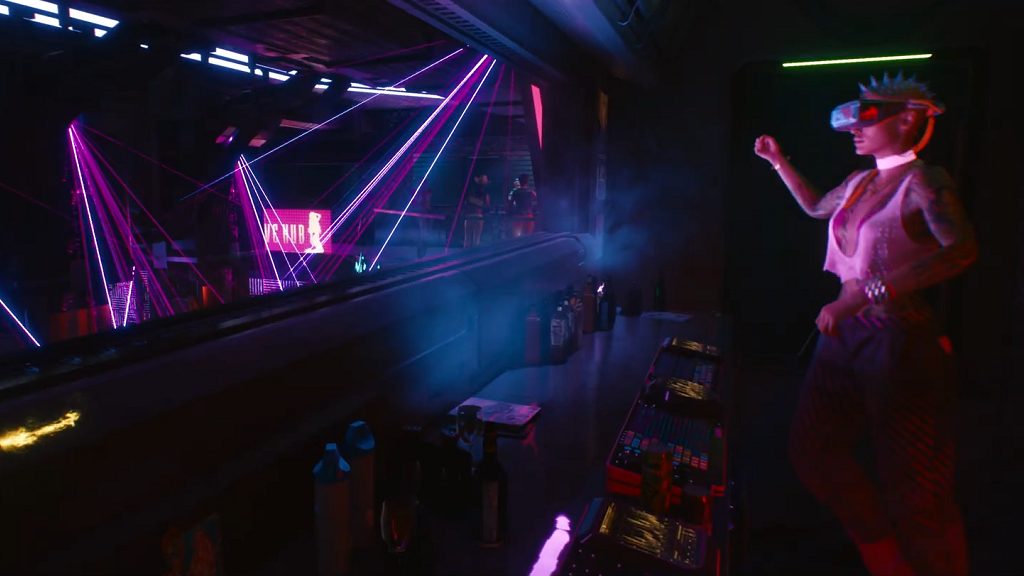 Richard Devine was one of the lead electronic musicians for the soundtrack, while Tina Guo is featured on the cello, with Ilan Rubin on drums. All of these artists are well-known and respected in their fields, and together they have created what can only be described as nothing short of impressive. The six songs on the EP sound like they take some notes from the Quake soundtrack (composed by Nine Inch Nails' Trent Reznor), but with modern touches and an overall updated sound.
An interesting, and ultimately effective choice, was the use of analog synths whenever possible, which lends the songs a noticeable warmth that isn't found in 100% digital synthesizer tracks. This technique also helps the synths to feel more in tune with the other analog instruments they used, like the cello and analog drums recorded for the game.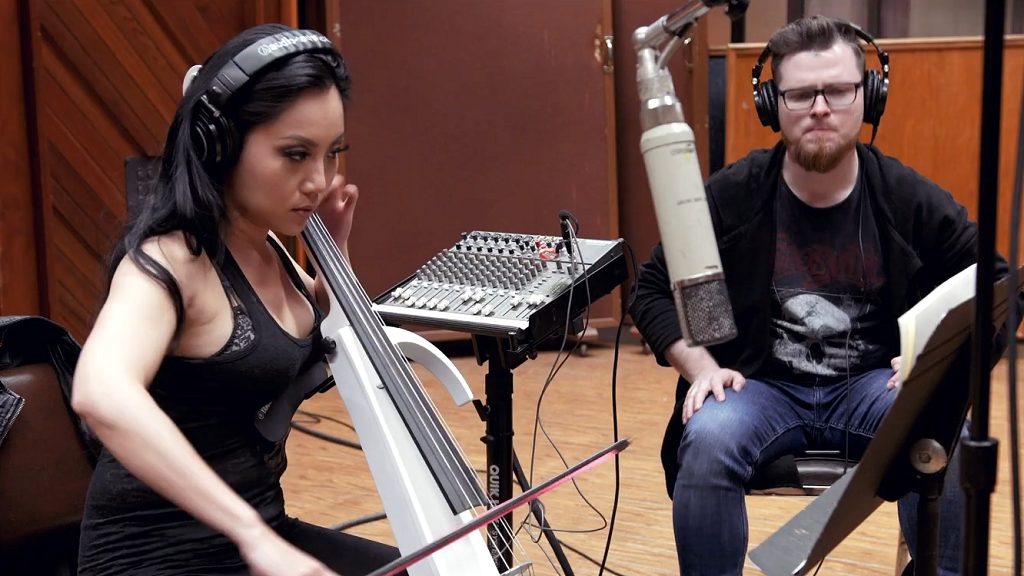 Incredibly, almost every quest in the game has at least some original music specific to that quest. Accordingly, the soundtrack clocks in at over 7 and 1/2 hours of music, far surpassing even Skyrim's impressively long 3 hour and 40 minutes of original music. Considering the time most people will spend in an open-world RPG like Cyberpunk 2077, having enough music that it doesn't become repetitive is an important element of creating an enjoyable experience.
Night City Radio
You won't spend all your time in Night City listening to instrumentals, however. Cyberpunk 2077 features over 150 tracks from a wide variety of artists. Some of those tracks are actually originals recorded for the game by artists who take on an alternate persona in the world of Cyberpunk — Grimes goes by the moniker "Lizzy Wizzy" (and actually voices the character in-game), while Run the Jewels are known as "Yankee and the Brave'. Other tracks you'll hear on the radio will simply be songs CDPR imagined Night City's DJs might spin.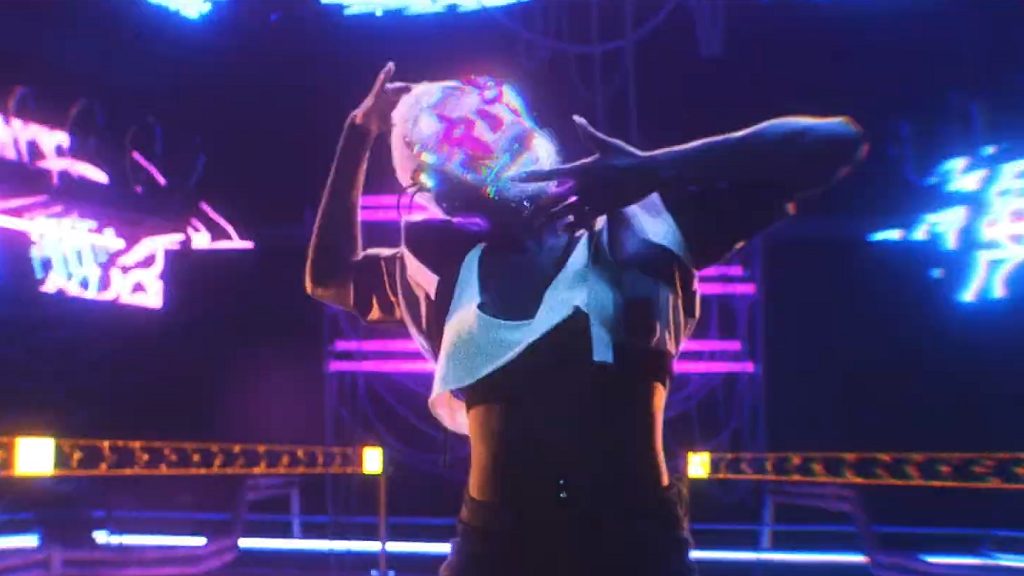 A number of big-name artists have been confirmed for the soundtrack, including the aforementioned Run the Jewels and Grimes, plus Shygirl, Rat Boy, A$AP Rocky, and many more.
Volume 1 Tracklist:
Run the Jewels (as Yankee and the Brave) -No Save Point
SOPHIE / Shygirl (as Clockwork Venus) – BM
Le Destroy (as The Bait) – Kill Kill
Yugen Blakrok (as Gorgon Madonna) – Metamorphosis
Konrad Oldmoney (as 7 Facas) – Dinero (Feat. Cerbeus)
Deadly Hunta / Maro Music (as Footage Missing) – When It's War
The Armed (as Homeschool Dropouts) – Night City Aliens
Converge (as Shattered Void) – I Won't Let You Go
Aligns (as Rubicones) – Friday Night Fire Fight
Tomb Mold (as Bacillus) – Adaptive Manipulator
Deafkids (as Tainted Overlord) – Selva Pulsátil
Volume 2 Tracklist:
Namakopuri (as Us Cracks) – PonPon Shit
Grimes (as Lizzy Wizzy) – Delicate Weapon
Rat Boy (as IBDY – Who's Ready for Tomorrow
HEALTH (as Window Weather) – Major Crimes
Rosa Walton (as Hallie Coggins) – I Really Want to Stay at Your House
Nina Kraviz (as Bara Nova) – Surprise Me, I'm Surprised Today
Raney Shockne (as Point Break Candy) – Hole in the Sun (Feat. COS and Conway)
Gazelle Twin (as Trash Generation) – History
Poloz (as Tinnitus) – On My Way to Hell
Volume 1 releases the day after the game does, on December 11th. Volume 2 drops a week later, on the 18th. Of course, if you're anything like me, you'll end up hearing the whole soundtrack as you cruise around Night City, taking in the scenery.
Let us know what artist you're most looking forward to hearing in the comments!