Game:
Cyberpunk 2077
Content Type:
Gaming News
Date: May 5, 2020
Mini-casino games in larger video games are nothing new, but they've become notably more popular in the past two decades thanks to a handful of standout titles.
Rockstar's Grand Theft Auto: San Andreas seems to get the credit for having kicked off this modern wave of mini-casino games. Within the San Andreas setting, the game included a fairly complete casino where you could play a number of games and earn in-game money. Fallout: New Vegas is another fairly early example. We wrote years ago about the size and complexity of the game, and how many places there were to visit in it — and many will remember that these included a handful of Vegas-style casinos. More recently, Red Dead Redemption 2 generated some attention for including casino mini-games that people can play in either against in-game opponents or via online multiplayer.
Little activities like these are never the main focus, but they always add some fun, and increasingly provide some opportunities to earn in-game money and/or interact with other players. As a result, we've come to hoping bigger video games include these kinds of mini-games, and one hotly anticipated title seems ripe to be the next strong example. With Cyberpunk 2077 now delayed until September, we have a little more time to hope and speculate about what might be included in the initial release. And when it comes to the potential for casino content, these are some of the games we'd love to see.
Poker
One of the really cool things about miniature casino games within video games is that they actually help players get the hang of things. They're usually low-pressure environments in which to learn rules and strategies, which can be particularly useful for poker — arguably the most complex popular casino game. Thus, it would be fun to see poker included in Cyberpunk 2077 simply as a fun opportunity for gamers.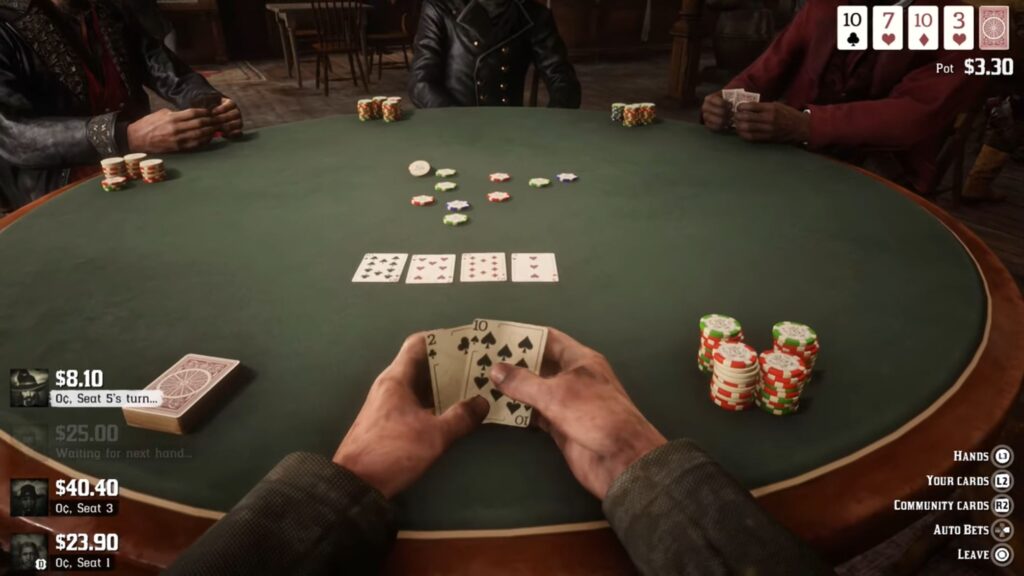 As an added bonus, there are also a bunch of different kinds of poker, meaning this can make for a pretty robust "mini-game." While many are familiar with the likes of Omaha or Texas Hold'em, Partypoker lists several other varieties (including 7 Card Stud, Hi/Lo, Pot-Limit Omaha, and more) that have become popular among online players. Building several of these into an in-game poker experience would make for endless fun.
Blackjack
Blackjack is another popular card game, and one that some gamers would appreciate seeing in Cyberpunk 2077 because of its simplicity. That simplicity can actually make the game particularly useful, if in fact players can earn money or credits to use elsewhere in the game. Another older write-up of Fallout: New Vegas you can still read here mentioned this with regard to that game's blackjack mini-game, citing it as a good way to make money for the game.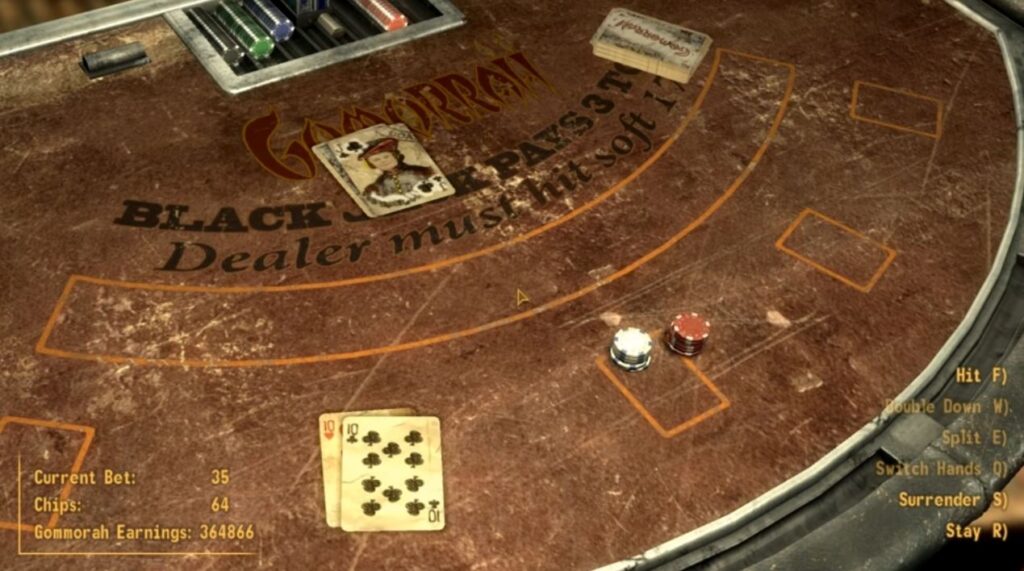 Slots
Slots aren't usually the most exciting options, but you almost can't have a convincing casino without them. Plus, in Cyberpunk 2077, it might be fun to see what the developers imagine to be the slot reels of the future. They could probably build in some fun, futuristic themes and features.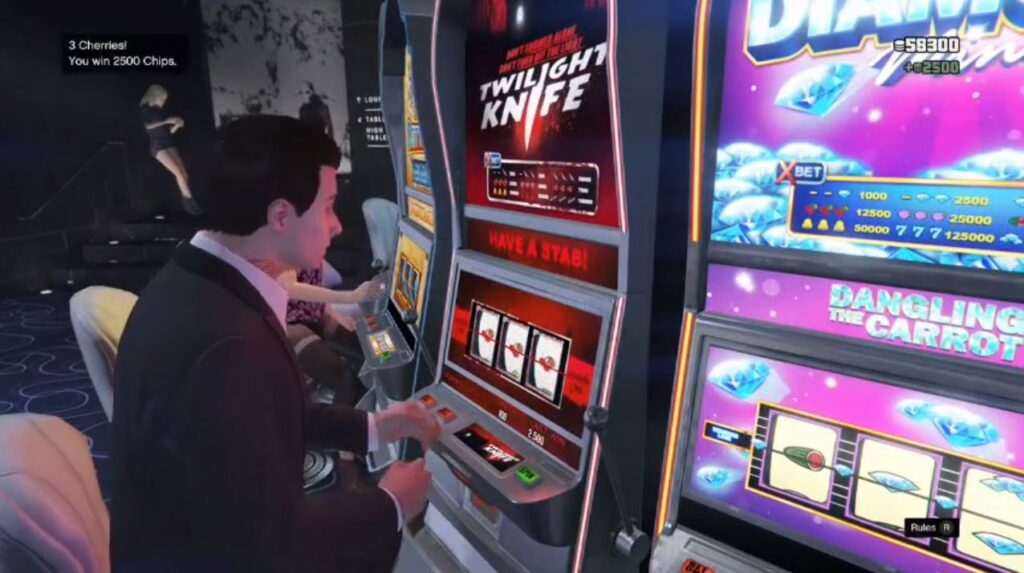 Virtual Races
The idea of virtual competition is being more and more closely tied to casinos. Fast Company published a piece last year suggesting that VR might change how people watch sports, and this may indeed lead to new and exciting gambling options. However, we're also beginning to see casinos experimenting with virtual sports that are entirely fake — such as horse races or soccer matches played out as simulations.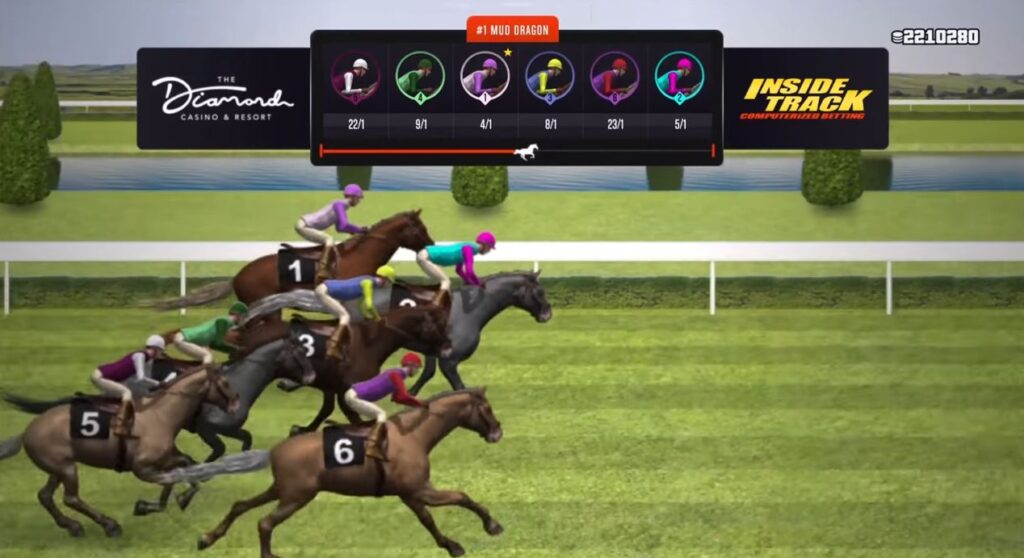 If indeed this is the way of the future in casinos, we'd love to see some sort of virtual race betting included in a Cyberpunk 2077 in-game casino. It could make for some fun competition against other players, and might prove to be a prescient look at the future of casino activity.
Here's hoping the folks at CD Projekt share our vision!