Game:
Cyberpunk 2077
Content Type:
Gaming News
Date: February 15, 2022
Massive content patch incoming, choombas! The notes for 1.5 update have been posted, and there is quite a bit to talk about: from the long-awaited Next-Gen upgrade, to all the little new additions across the game, to the scrolls upon scrolls of various fixes, and even some discontinued support announcements.
The combined list is quite bulky, so we will only focus on the key updates from each section. (Don't worry, we will include the full lists, too!)
Little note before we begin: if you are wondering when the patch will drop, the only thing we have heard from the team so far is, "soon."
Next-Gen Upgrade, Exclusives, and Considerations
Xbox Series X|S and PlayStation 5 upgrade took a (long, long) while to finally get to us, compared to the original plans CD Projekt RED had, but — yes, it is finally here, with visual quality and some AI improvements we have been able to enjoy on PC so far.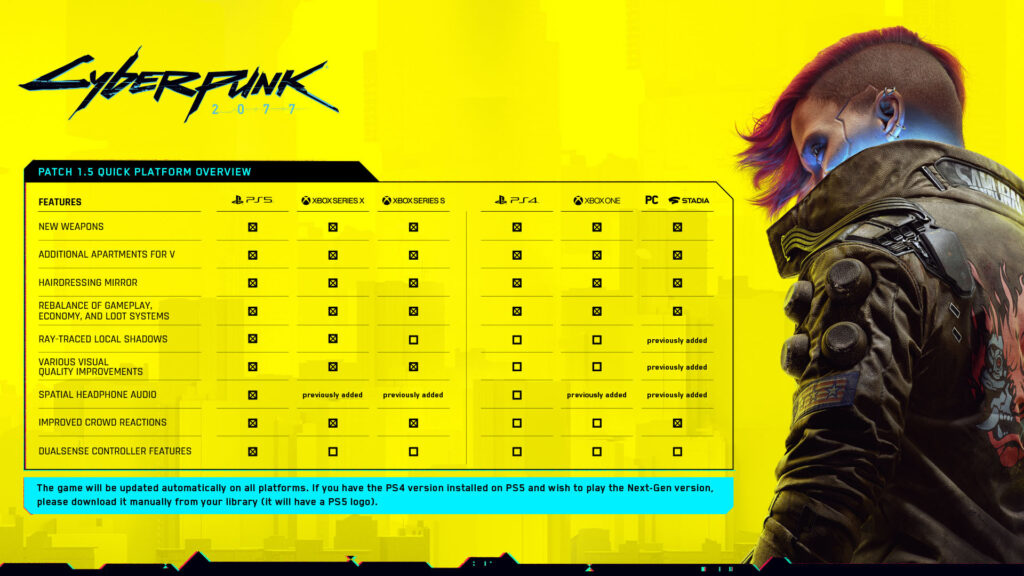 As promised, here are the key points:
Xbox Series X|S and PlayStation 5 will get PC's better visual quality overall and the newly improved crowd AI (that includes the "aggressive crowd behavior," see a section below for that).

PS5 and Xbox X in particular will get a Ray Tracing Mode with an option to switch to the Performance Mode.

You do not need to buy a new copy for your next-gen console if you had the previous version purchased.

Xbox X|S will get an automatic update, and with PS5 you will need to manually download it from your library.

PS5 players will have their trophies reset due to an SKU conflict.
PS5 version will come with special features for its controller, like the haptic feedback and the special audio for the built-in speaker.
Like the new crowd AI, newly added discoverable secrets in Night City are not available to the previous generation of consoles due to some technical challenges (see New Secrets section).
New Apartments
Four new apartments can be purchased when encountered in the city or through EZEstates website (check V's computer in the Megabuilding H10 apartment).

These become available after Playing for Time.
You can "rent" as many of them as you want.
All of them share the same stash.

You can customize V's starting Megabuilding H10 apartment using the EZEstates for €$10,000.
Interactions within apartments now provide a few temporary buffs, like getting Refreshed in the shower.
You can tweak a few features of your appearance in the apartment/safehouse mirror: things like your hair, makeup, piercing.
New Makeup, New Poses
Character customization now has more makeup and color options.
New poses added to the Photo Mode (some are for Johnny Silverhand when you are playing as him in flashback scenes).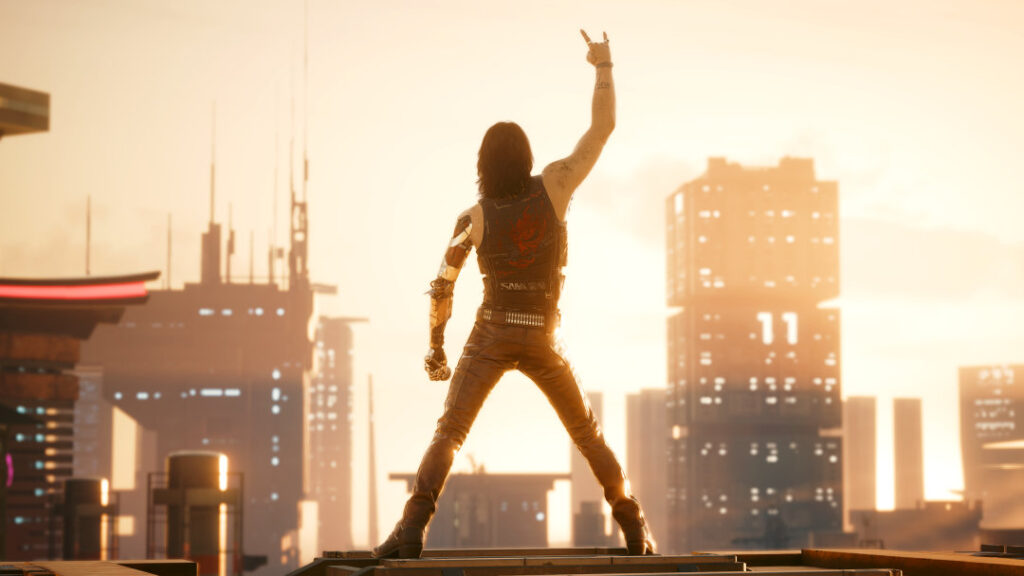 New Guns and Accessories, Weapon Fixes
2 New Guns, 4 New Weapon Scopes, 10 Muzzle Brakes (new type of attachment).

To check these out, head to Wilson's 2nd Amendment store in Megabuilding H10. You can also find them as loot.

Throwing Knives will now automatically return to V's hands after a set cooldown time (based on rarity).

Picking up a knife resets the cooldown.

Level requirement on weapons will now increase with each upgrade.
New Braking System for Vehicles and Other Improvements
New Burn Out Mode added to vehicles, allowing for a much more impressive control of the vehicle while on the move.

The old system allowed for rotating on the spot only.
In order to engage the mode, hold Gas + Brake, then steer to rotate.
Supposedly, this can allows you to do brake stands, donuts, drifts, and even launch drag-race style with a High Grip boost.

Engine simulation, gearbox simulation, and motorcycle driving improved.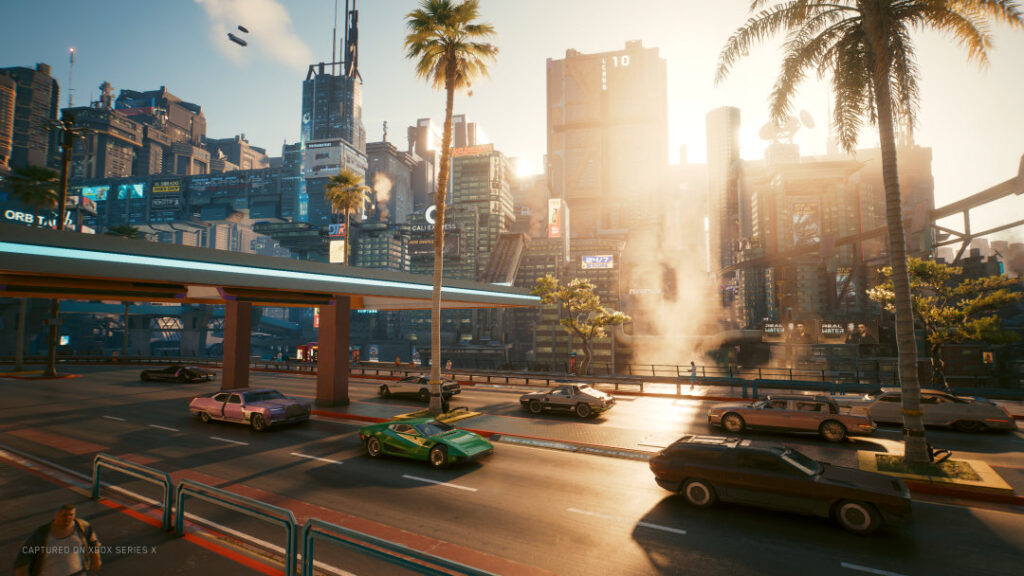 AI Behavior: Street Crowds, Combat, and Drivers
NPC melee and ranged combat reactions have been improved.
Aggressive crowd behavior: certain NPC archetypes can and will enter combat with the player when provoked by aiming, shooting or fighting (not available on the previous generation of consoles).
Panicked drivers: traffic now has the ability to drive away in panic from danger. NPC passengers can now die from car crashes.
Enemies are now much better at blocking and evading (Kerenzikov) attacks.

The heavier the weapon, the easier it is to hit. The opposite is true for evading.

There is now more diversification of behaviors for different factions: reckless, aggressive, balanced, defensive and cautious.
Mods, Perks, Cyberware, Quickhacking, Items Rebalanced
Changes to the economy balance: increased rewards from jobs and Open World activities, and decreased prices for vehicles and cyberware.
Balancing changes for mods: all equipped mods were moved back to your inventory.

Go to the Inventory screen to re-equip them in accordance with the new rules, such as the ability to fit only specific clothing items.

Balancing changes for perks: all the Perk points you spent were reset.

Go to the Perks screen to reassign your Perk points for free.

A few perks were redesigned, some were renamed, and some bonuses are now dynamic (they apply to already crafted weapons and clothes).
The "Easy" game difficulty is now moderately more challenging.
It's now possible to sell unused cyberware at a Ripperdoc.
New Romance Interactions
Added new messages and interactions to Romances with Panam, Kerry, River, and Judy.
Added interactions inside homes of love interests, like sleeping in bed with your partner.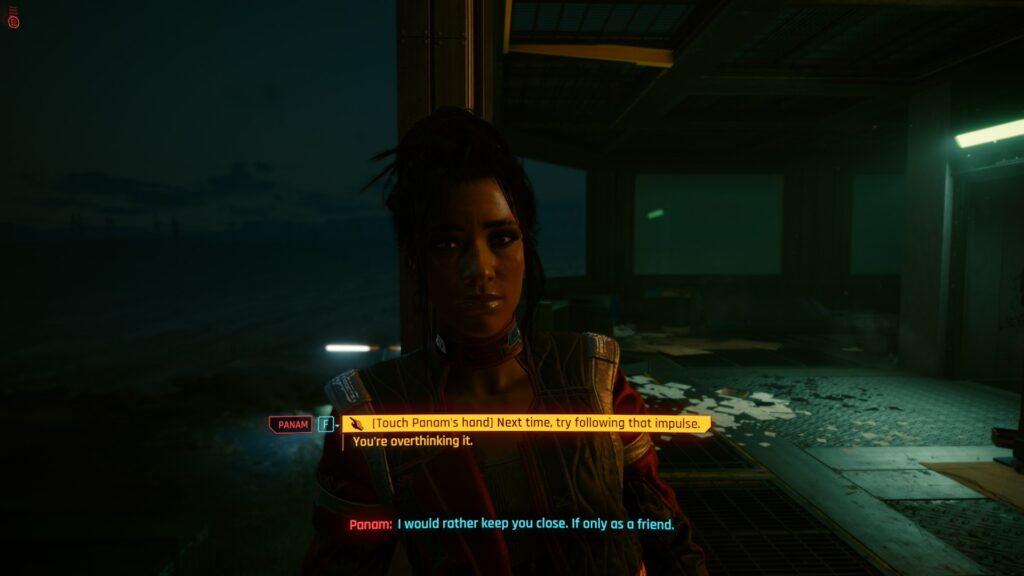 New Secrets, Reputation with Fixers & Other UI, NPC, and Quest Improvements
V now has standing with fixers throughout Night City. New fixer gigs will appear gradually in sets as your standing increases, and a fixer will offer you another set of gigs only after the previous set is completed in a given district.

Completing all the gigs for a fixer will earn you a special reward (excluding Mr. Hands).
To see the progress of your standing with a fixer, hover over their icon on the map screen and check the completed gigs.

Added a few new secrets in Night City.

Due to some technical challenges, this change is not available on the previous generation of consoles.

Players are now able to reject non-essential holocalls. There will be a prompt on the screen allowing them to accept or reject a holocall. If they reject the call, they will receive a text message instead.

You can also mute the NCPD dispatcher and fixer brief/debrief holocalls. This automatically skips the call and sends you text messages instead. (You can customize this feature in Settings > Gameplay > Holocalls. By default, the NCPD dispatcher is muted and fixers are unmuted.)

Crowds and communities of Night City are now more diverse during the day and at night. Conversations in all districts now happen more frequently, and have more variety.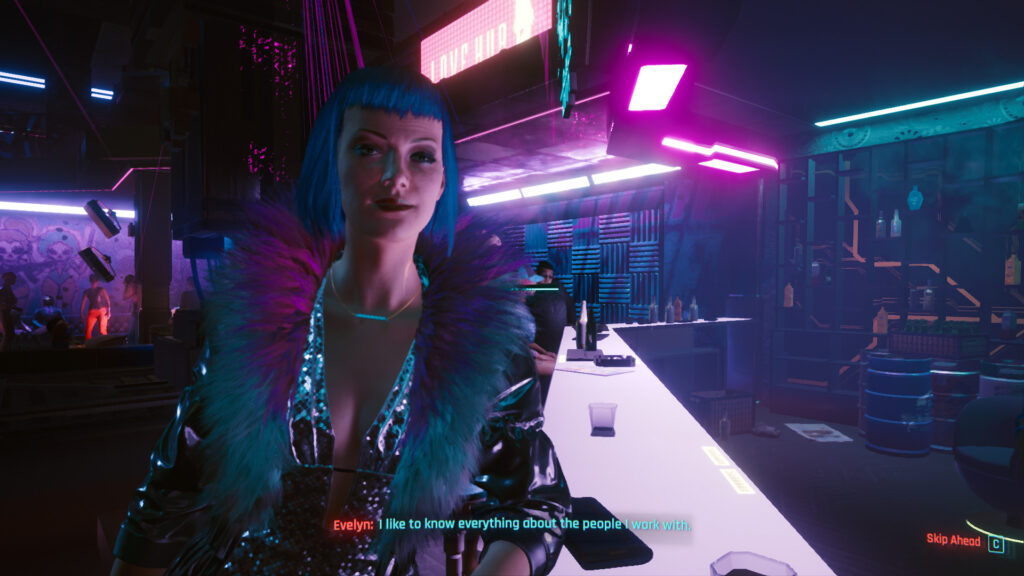 Other Fixes and Improvements
Improved water appearance and added water interactions. Ripples and splash effects will be produced during various events, like object collisions and from gunfire.
Improved the weather system so that its states change "in a more logical order and when certain conditions are met".
Drastically reduced the amount of loot lying around to "allow players more breathing room" to experience quest scenes and the world itself.
Added a benchmark mode for PC.

It can be found in Settings > Run Benchmark.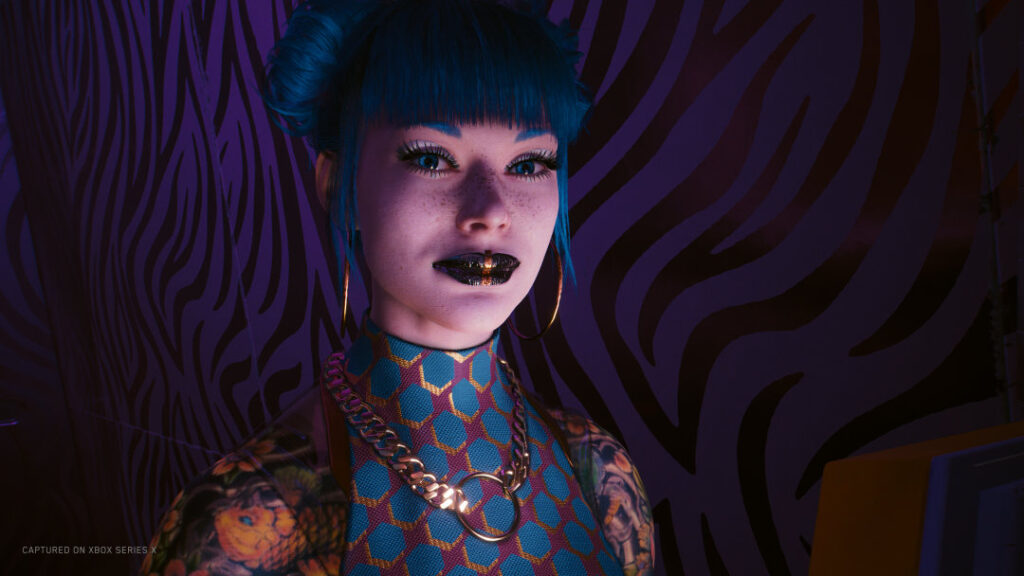 Discontinued Support for NVIDIA 700 and Windows 7
Official support was discontinued for NVIDIA 700 Series graphic cards due to the end of support for graphic drivers.

The game will still run for NVIDIA 700 graphic cards, but the game will no longer be tested with this hardware.
The minimum system requirements have been changed to NVIDIA GTX 970.

Official support was discontinued for Windows 7 OS due to technical limitations of non-native DirectX 12 and the end of, or limited, support for graphics drivers.

After June 15, 2022, new patches may stop the game from working on Windows 7 machines.
---
If you would like to, you can check out the original post. The announcement assured us that the lengthy list above still only includes the highlights. There will be "a lot more improvements and fixes" in this patch.
What are your impressions about 1.5? Do you feel like the game is massively improving, or is there a still very long way to go? Will you give this update a shot? Let us know your thoughts in the comments!