Game:
Cyberpunk 2077
Content Type:
Gaming News
Date: November 5, 2019
"Wake the fuck up, Samurai. We have a city to burn."
Coupled with roaring heavy rock music, Keanu Reeves's reveal as Johnny Silverhand in Cyberpunk 2077 was a screaming success. The audience members at E3 hopped out of their seats and started jumping, Twitch streamers snapped towards their computer screens, eyes wide open, while YouTube recordings of the trailer were showered in excited user comments. Many love Keanu Reeves, what he represents, his personality and attitude.
Yet, what is this all about? Why Keanu Reeves? Who is his character?
Johnny Silverhand – "Him or no one else"
The way CD PROJEKT RED talks about their decision to approach Keanu Reeves implies that their vision of Johnny Silverhand was intertwined with the actor since the beginning.
The way they saw it, Keanu's background with cyberpunk and noir themes was a perfect match. Keanu also took well to the freeform, story-focused structure of Cyberpunk 2077, its setting and plot, as well as the potential to play Silverhand with full motion capturing (which offset Keanu's worries about not having a lot of experience with acting for video games).
The actor also sincerely enjoyed the description of his character: "A rebel guy who […] is ex-military, who started a rock band called "Samurai," protest music… sounded like fun."
When fans hear Keanu praise Cyberpunk 2077 for the deep story experience it will offer as well as for the difficult decisions it will confront the players with, there is little doubt that he is truly passionate about the project.
(With how perfect everything went, developers were amazed that the news didn't leak before the E3 announcement!)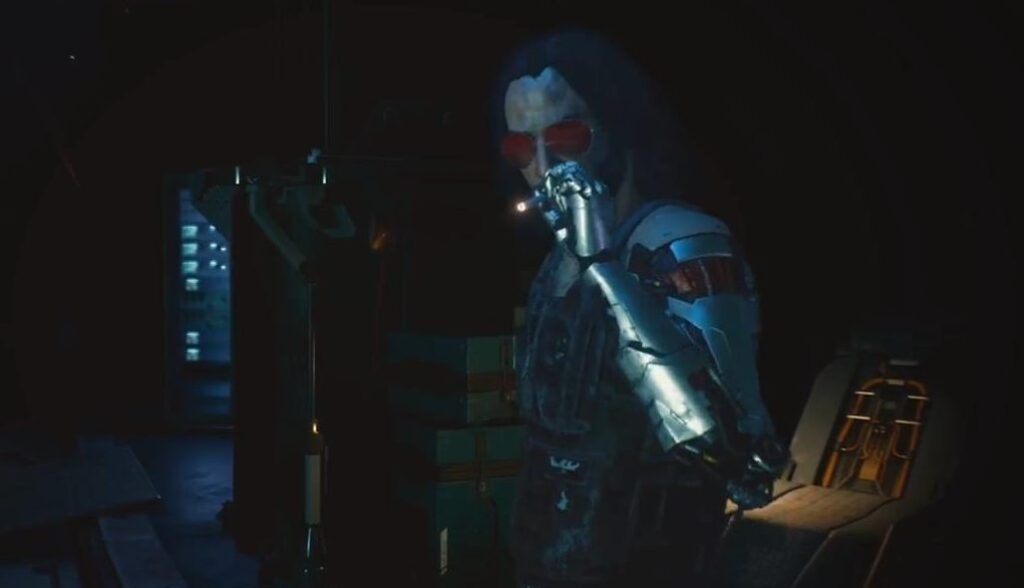 Mike Pondsmith's Influential Legacy
Yet, it's crucial to remember that Johnny Silverhand is not a new character to the Cyberpunk universe and both the developers and Keanu will have to work with the expectations of their fans even as they reinvent the character for a substantially different setting of Cyberpunk 2077.
Those familiar with Cyberpunk 2020 TTRPG already know the Rockerboy class, perhaps best compared to bards in Dungeons and Dragons, but with a note of dissidence and various challenges to the status quo in their performances and art. Johnny Silverhand himself appeared in the module titled Never Fade Away, where he acts with determination even when facing his own death.
In his interviews, Keanu sounds familiar with this portrayal and further willing to work on his knowledge of the game's lore to guide his interpretation of the character. And, as the developers have described, Keanu Reeves was quick to begin imagining Johnny's mannerisms and attitude even before they started doing any formal motion capturing.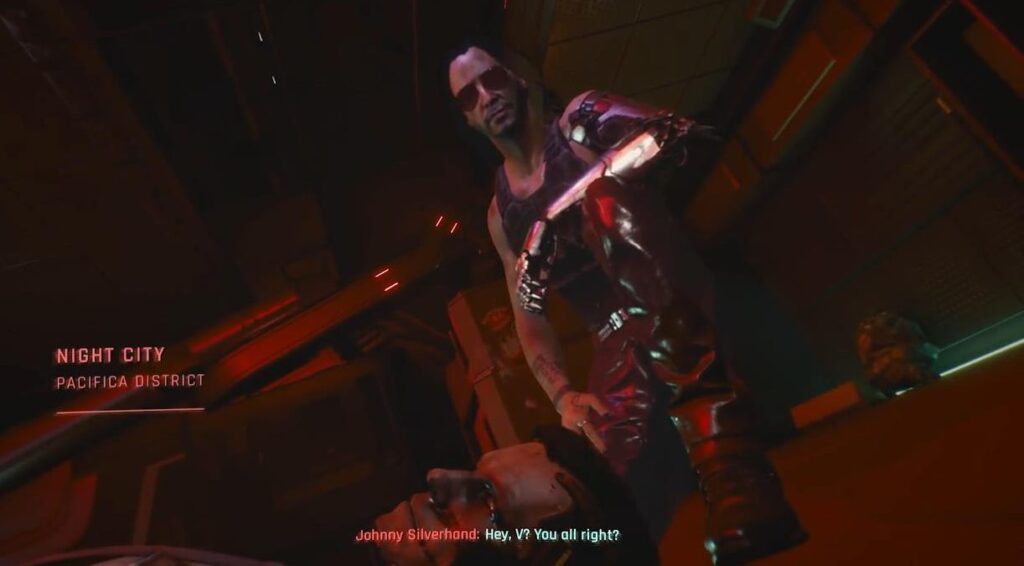 Even with the high expectations coming from Cyberpunk's fanbase, many trust that the passionate developers at CD PROJEKT RED are walking a solid path to an impressive game after their decision to recruit Keanu's passionate persona for such an iconic character.
Besides, the E3 reveal showed us that the developers know their fans quite well… it's almost certain that there are more delightful surprises waiting for us.