Game:
Cyberpunk 2077
Content Type:
Gaming News
Date: September 13, 2020
CD Projekt Red is teaming up with the Rockstar Energy Drink company to bring you yet another contest (see the art contest here), but you won't need any art skills this time — just a few bucks and a mouth and stomach. Starting on October 1st, codes from cans of special edition Cyberpunk 2077 Rockstars can be entered online here for a chance to win daily prizes. Every can code also grants entry to a chance to win the grand prize, a custom car inspired by the in-game Quadra.
Even if you aren't the lucky type, you can still get some free stuff! For each of three can codes you enter, you'll unlock an exclusive "Where's Johnny?" digital comic set in the Cyberpunk 2077 universe. Perhaps the comics will finally answer the much-graffitied question.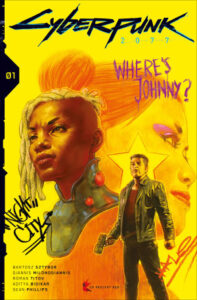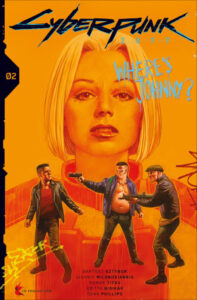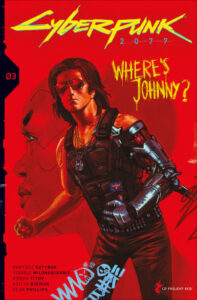 For the daily prizes, there will be 15 winners every day, who will receive one of the following:
Arctis 1 Wireless Headset – Johnny Silverhand Edition
Cyberpunk 2077 x Rockstar Energy Hoody
Cyberpunk 2077 x Rockstar Energy Hat
As an added bonus, each can of CP2077 Rockstar will come with a $1 Xbox Gift Card, up to $60. For those of you doing the math, that's right: you can get yourself a "free" copy of Cyberpunk 2077, assuming you can handle finding and drinking 60 Special Edition Cyberpunk 2077 Rockstars between now and December 31st, when the contest ends. The new "Samurai Cola" flavor is also an option for those of you who have already decided you don't like Rockstar.
The grand prize, a custom Rockstar Energy + Cyberpunk 2077 car "inspired by" the Quadra from CP2077, is being built by the Rockstar Performance Garage, based in Los Angeles. As of yet, there are no images of the actual car; only a tantalizing "COMING SOON" over a blurred image of a vehicle. The fine-print of the contest rules states that it is a "1970 Classic Car", with an approximate retail value of $40,000. The in-game Quadra is fairly modern looking, so it will be interesting to see what the actual prize car ends up looking like. Update: We now know that the car is a custom 1970 Mustang, pictured below.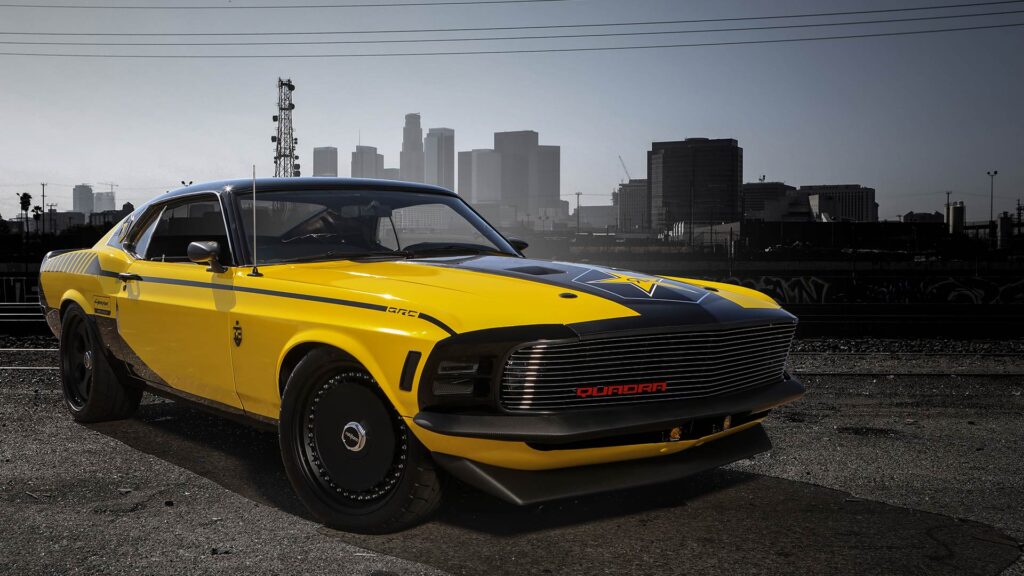 Drink enough Rockstars, and you might find yourself getting from place to place in style. Then again, if you drink enough Rockstars, you might not even need a car to get from place to place. Head to Rockstars' contest page and enter those codes!