Game:
ICARUS
Content Type:
Gaming Guides
Wildlife on planet Icarus might not need you for their own survival, but you will certainly need them for your own. A big part of your crafting will involve materials like

Leather,

Fur, and

Bone. Furthermore, there is no other food source more filling and more abundant on the planet than

Meat. All of this you will need to get by hunting.
Hunting can be a tedious and dangerous undertaking if you do not know how to approach it. Fruitlessly chasing deer while shooting arrows against bushes and rocks, and then running into an unhappy bear that takes you out in two strikes can be a very frustrating experience. In ICARUS, this is an experience you could have even if you are a high-level character who typically hunts with other team members and isn't sure what to do when they are by themselves.
This guide will cover some basic information and strategies for those who would like an overview, but also some of the more advanced tips and techniques. Did you know, for example, that you can one-shot pretty much any medium-sized animal with a mere

Wood Bow and some

Bone Arrows?
Let's get started! Begin reading from the very beginning if you need some basic tips, or feel free to skip forward to a section that is of interest to you.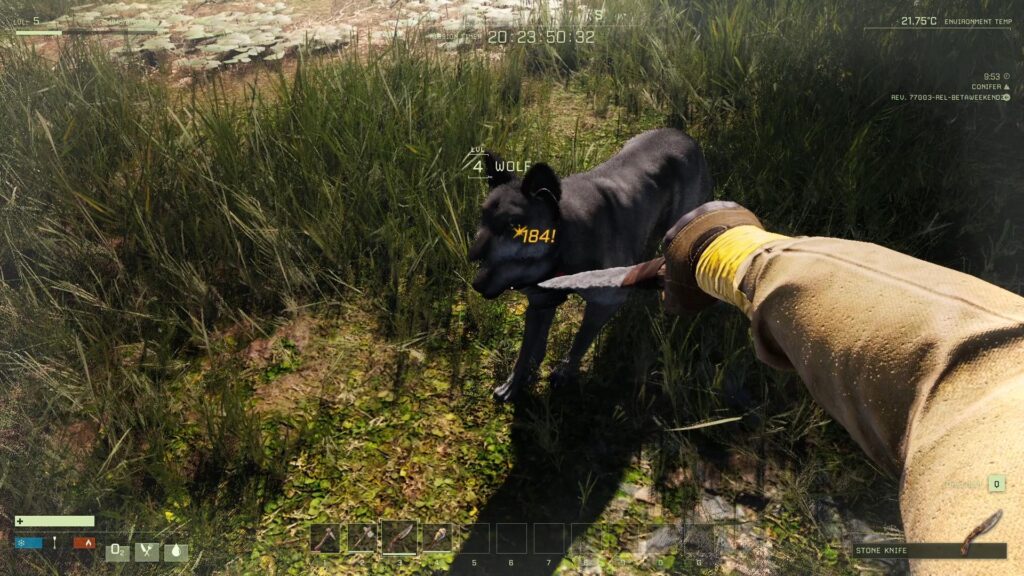 Getting Started
Advanced Tactics
If you have been avoiding any stealth tactics, using mostly basic weapons, and not taking advantage of barricading a path towards you, you will start running into some problems when you take on Bears, Elephants, get ambushed by multiple predators, or venture into the Arctic.
If you keep failing missions because you keep dying in higher-level combat, leaving you feeling like you are doing something wrong, you have come to the right place!
With right technology and preparations, you will be able to take on any opponent in the game. Exciting news is, there are many ways to approach this challenge, and you can certainly specialize into one that matches your interests and your skillset.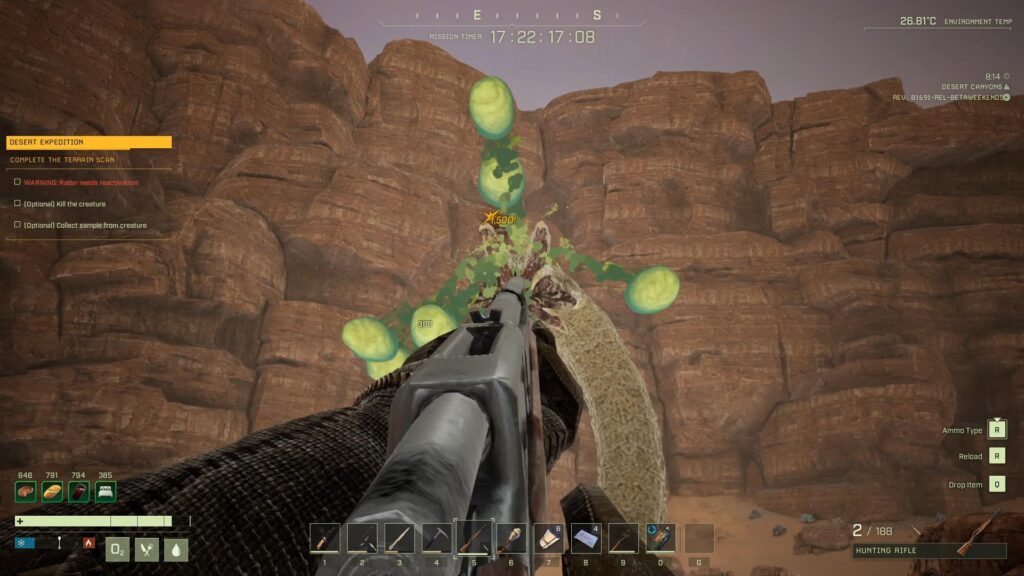 General Tips
Stealth for Evasion and for Damage
You may have noticed that a lot of the advice we offer in this guide revolves around Stealth Attacks aimed at low-HP animals and luring larger targets into a trap. You may have also noticed that both rely on you noticing the animal first, then aiming your shot or preparing your barricade unnoticed.

Stealth is a crucial tool in delivering very high damage and turning the outcome of the battle in your benefit. However, it's also essential to tactical evasion, when your opponents are too dangerous or the time is at stake.
Until you are fully outfitted with the best armor and best guns with practically unlimited ammo, Stealth will likely be a central part of your hunting strategy one way or another.
That doesn't necessarily mean that you need to invest your Talent points into Stealth (although, if you have some to spare it never hurts), and you might not even need to press Ctrl to crouch in certain instances. But, avoiding getting ambushed does mean that you need to always keep in mind who has noticed you and who might, at any point in time.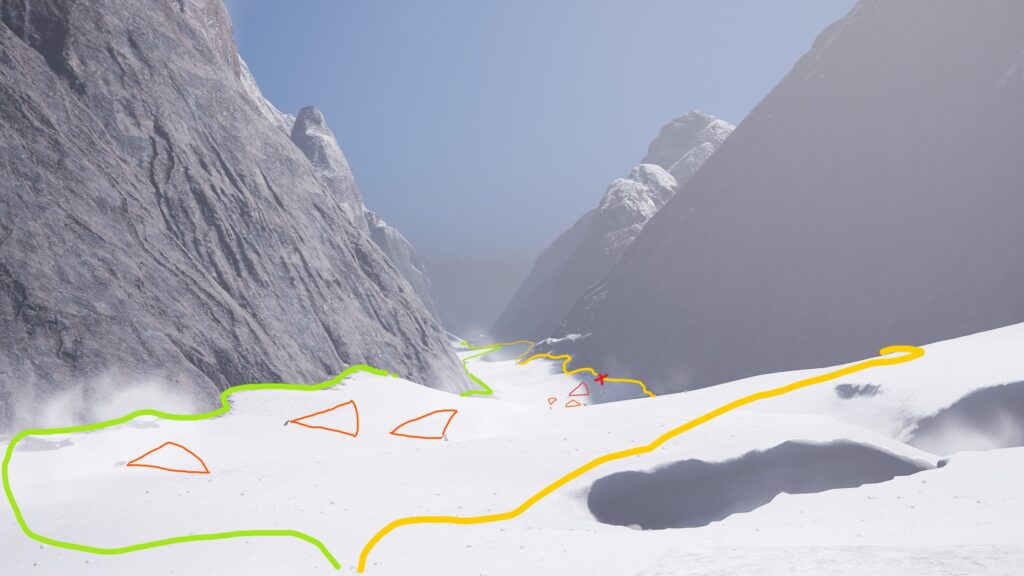 Here is an example of such a strategic awareness: taking moment to remember spawning points of the arctic wolves and their field of vision. In this case, you can pick a route to remain unnoticed without wasting time taking wolves out or crouching. Remember that sometimes running can be a more stealthy approach, if you keep your distance.
Image and tips courtesy of @Cav3dust and the wisdom shared by his prospecting team, @NfiniT and @sta7ic.
If you do wish to start a battle with an opponent you are ready to take on, Stealth is extremely important to delivering that devastating first hit. This could mean massive stealth damage, extra shots while the animal approaches, or even an instant kill. There is no overestimating what Stealth can do for you when used strategically.
---
We hope you found our Hunting tips for ICARUS useful. Please share your own thoughts, suggestions, and experience in the comments below!