Game:
ICARUS
Content Type:
Gaming News
Date: September 24, 2021
You have to know that something is up when devs put together a guide to help you approach the new biome. Alright, guys, seems that last weekend was our chance to level up in preparation for what lies ahead: mammoths, polar bears (I really hope these are not better swimmers), arctic wolves, and the nastiest weather a cold climate can offer. (Confirmed: player progress from the last beta weekend will carry through!)
Don't expect ice caves to be a shelter from freezing cold. You will have to put together some thick fur coats and put together some campfire and shelter setups to bring with you.
Oh, did we forget to mention? The Arctic desert is going to be very different from the lush Forest biome from the previous beta weekends. So, don't expect to see a bunch of oxite shards lying around or drinkable water to replenish your thirst. If you come into the area without ways to preserve and carry all of the necessary resources with you, don't expect to last long.
ICARUS's Arctic biome is not going to just be a quick evening stroll: the area has practically doubled in size since beta weekend #2. (We discussed this just a couple of days ago.)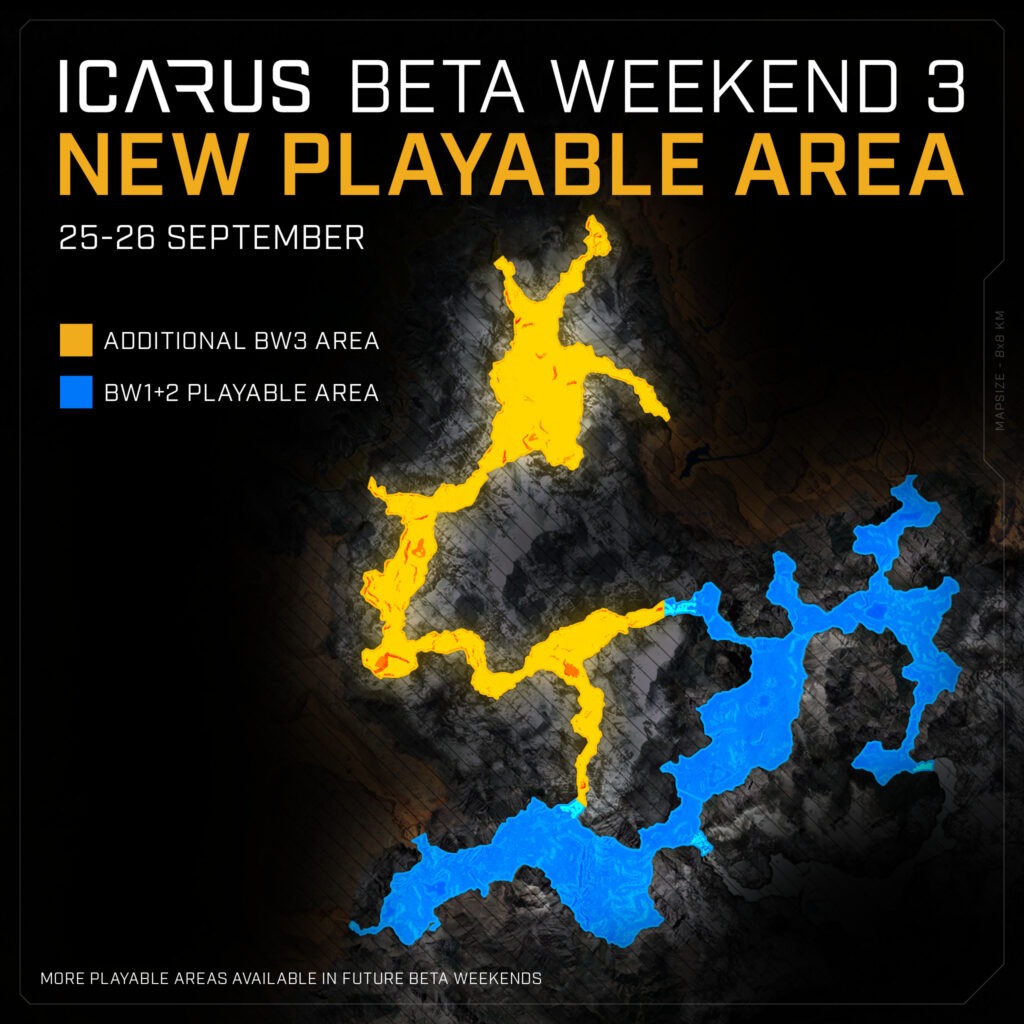 The challenge of reaching the edge will be up to the toughest players, so make sure to bring best weapons with you. And remember: your best gun is of no use unless you prepare the bullets. Pack refined metals, wood, and your best workbenches — you never know what you might need out there.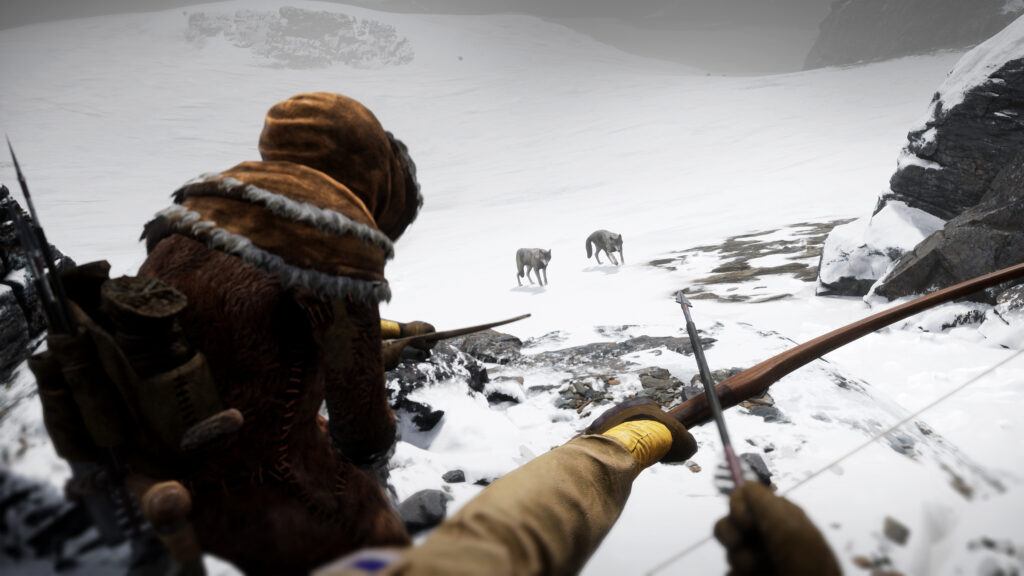 RocketWerkz admitted that the list of bug fixes is shorter this time around, but explained that this is due to the company enforcing rest amidst workers who had to put in a lot of hours for the last beta weekend. Which is very, very good to hear.
Honestly, there is little that comes out of creative projects where developers are perpetually exhausted and jump from one deadline to the next with no end in sight. Much respect here, RocketWerkz — we can't wait to see what your talented and (just as important) well-rested team has in store for us in the upcoming weeks!
---
We bet you all are excited to see how the Arctic biome looks like on Icarus! Well, we are very much with you here. Stay tuned to hear our first impressions and more interesting tips and tricks to follow in our ICARUS guides!