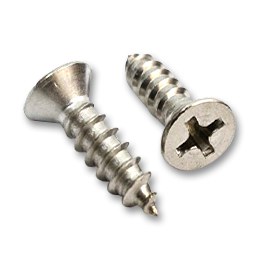 Steel Screws
Game: ICARUS
Steel Screws are an element in crafting recipes, and are created at the Machining Bench.
Required Elements – 1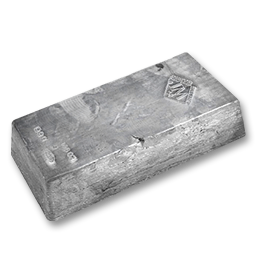 Steel Ingot to create 100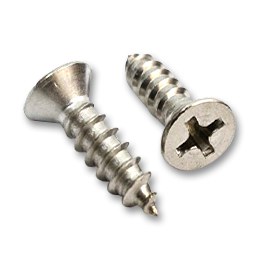 Steel Screws.
Steel Screws are required for the creation of higher-level weapons, like the Recurve Bow, Shotgun, and Hunting Rifle, and are also an element in Concrete and Aluminium Construction.
The following items require Steel Screws:
| | | |
| --- | --- | --- |
| | | |
| Recurve Bow | 3 | Steel Ingot (8), Rope (8), Aluminium Ingot (18), Epoxy (8), Steel Screws (4) |
| Biofuel Composter | 3 | Iron Ingot (20), Copper Ingot (8), Concrete Mix (12), Steel Screws (20) |
| Shotgun | 3 | Wood (12), Leather (8), Steel Ingot (26), Epoxy (4), Steel Screws (10) |
| Hunting Rifle | 3 | Wood (12), Leather (8), Steel Ingot (40), Epoxy (4), Steel Screws (10) |
| Concrete Beam | 3 | Steel Rebar (8), Concrete Mix (2), Steel Screws (2) |
| Concrete Frame | 3 | Steel Rebar (20), Concrete Mix (8), Steel Screws (10) |
| Concrete Floor | 3 | Steel Rebar (10), Concrete Mix (4), Steel Screws (4) |
| Concrete Floor Trapdoor | 3 | Steel Rebar (10), Concrete Mix (4), Steel Screws (4) |
| Concrete Wall | 3 | Steel Rebar (10), Concrete Mix (4), Steel Screws (4) |
| Concrete Wall Angled | 3 | Steel Rebar (8), Concrete Mix (4), Steel Screws (4) |
| Concrete Roof/Ramp | 3 | Steel Rebar (12), Concrete Mix (4), Steel Screws (4) |
| Concrete Roof Corner | 3 | Steel Rebar (8), Concrete Mix (4), Steel Screws (4) |
| Concrete Stairs | 3 | Steel Rebar (12), Concrete Mix (4), Steel Screws (4) |
| Aluminium Beam | 3 | Aluminium Ore (2), Wood (2), Steel Screws (2) |
| Aluminium Floor | 3 | Aluminium Ore (4), Wood (6), Steel Screws (4) |
| Aluminium Floor Trapdoor | 3 | Aluminium Ore (4), Wood (6), Steel Screws (4) |
| Aluminium Trapdoor | 3 | Aluminium Ore (4), Wood (6), Steel Screws (4) |
| Aluminium Wall | 3 | Aluminium Ore (4), Wood (6), Steel Screws (4) |
| Aluminium Window | 3 | Aluminium Ore (2), Wood (3), Steel Screws (4) |
| Aluminium Wall Angled | 3 | Aluminium Ore (4), Wood (6), Steel Screws (2) |
| Aluminium Door | 3 | Aluminium Ore (4), Wood (6), Steel Screws (4) |
| Aluminium Roof/Ramp | 3 | Aluminium Ore (4), Wood (6), Steel Screws (4) |
| Aluminium Roof Corner | 3 | Aluminium Ore (2), Wood (6), Steel Screws (4) |
| Aluminium Stairs | 3 | Aluminium Ore (4), Wood (6), Steel Screws (4) |
| Aluminium Ladder | 3 | Aluminium Ore (2), Wood (2), Steel Screws (6) |