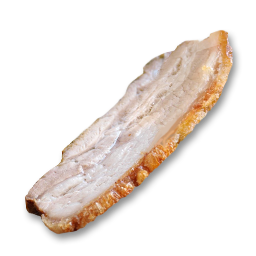 Cooked Bacon
Game: ICARUS
Provides +150 Food, +30 Health when consumed, as well as the

Cooked Bacon status effect. Created by cooking

Raw Bacon at a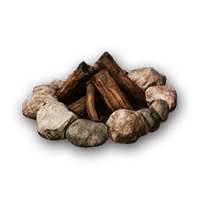 Campfire,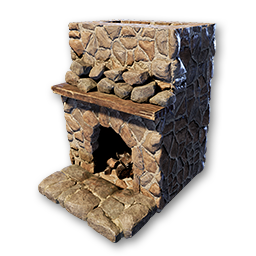 Fireplace, or the equivalent.
Provides the "Cooked Bacon" modifier for 1,200 seconds when consumed:
Consumes 1 Space in Stomach
+15% Experience Gained
+75 Maximum Health
+75 Maximum Stamina

Bacon is a non-Prime Meat. This gives it a unique advantage, since it stacks with the powerful

Cooked Prime Meat buff. So, consuming

Cooked Bacon along with another Cooked or Dried prime meat will provide a much stronger combined buff.