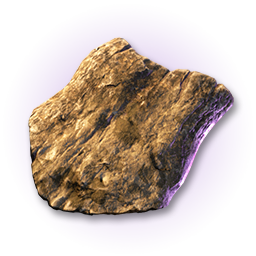 Sandworm Scale
Game: ICARUS
A titan's cast-off armor.
Sandworm Scales are dropped by Sandworms as you attack them. This resource is used for crafting a set of unique tools.
Notes:
Sandworm Scales are used in crafting the Sandworm Spear, Sandworm Arrow, and Sandworm Knife.
Items crafted with Sandworm Scales are similar to the best tools and weapons offered by Tier 2. However, they also come with a special ability: "

+100% chance to Poison on Hit with Attacks

".
Sandworm items tend to have lower durability than their Tier 2 counterparts.
Sandworm Arrow is not the only arrow with a chance to inflict Poison — that ability is also offered by the Poison Arrow.