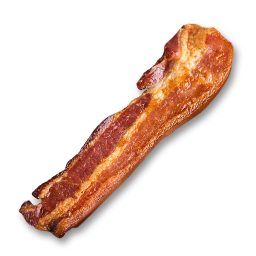 Crispy Bacon (Buff)
Game: ICARUS
Status effect gained from consuming

Crispy Bacon. Grants the following effects:
+15% Experience Gained

+90 Maximum Health

+90 Maximum Stamina
+10% Critical Damage
Consumes 1 Space in Stomach
Bacon is a non-Prime Meat. This gives it a unique advantage, since it stacks with the powerful Cooked Prime Meat buff. So, consuming Crispy Bacon along with another Cooked or Dried prime meat will provide a much stronger final buff.