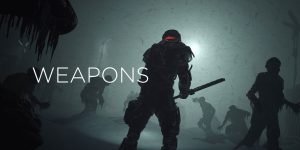 Weapons
Game: The Callisto Protocol
Weapons get equipped into dedicated slots: Melee, Alt Melee, Sidearm, Primary, and Auxiliary Ranged (or GRP).
Each Ranged Weapon will have a unique ammo type, and starting Damage, Ammo Capacity, and Stability, which can be upgraded with Credits.
Your Melee Weapons, Stun Baton and Shiv, will only have the one Damage stat.